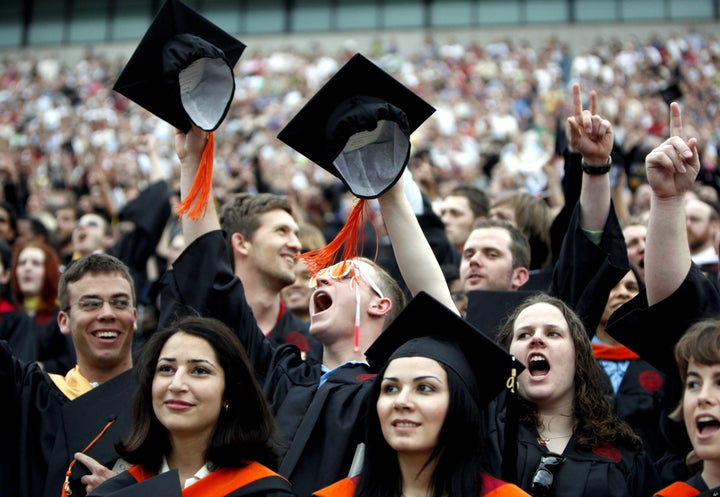 I have a little less than three weeks left of summer break. The first day of yet another semester is quickly approaching and I can't believe I'm already a college junior. It's scary how my collegiate years seem to be slipping away. While some of my peers are itching to decorate their cars with "Spelman Alumna" license plates and bumper stickers, I'm in no rush to dive head first into the real world.
Don't get me wrong. I have no intention of becoming a professional student or anything of that sort. But I have the rest of my adulthood to deal with the stress of desperately seeking employment to pay off student loans. Besides, life is good at Spelman. I can't open my email without being bombarded with hundreds of internship notifications and never-ending lists of celebrities and scholars who grace the campus.
Each week I collect numerous business cards from job and graduate school recruiters at career fairs. What's more, I have the luxury of browsing vendor tables, enjoying the sounds of the latest radio hits and spending time with friends at Market Friday, a weekly carnival-style campus event.
It stands to reason that Spelman has become a social and professional environment in which creativity is celebrated and encouraged. It's as if the most artistic and intelligent young women from around the world -- did you think I'd fail to mention those from Africa, the Caribbean and some of Europe? -- were taken and conveniently placed in one location. Aspiring models, filmmakers, singers and songwriters, world travelers and philanthropists populate the campus.
I'm inspired just being amidst such ambition and drive. Within three years of being here, I've realized my full potential and set out to reach it each day. My time at Spelman has been very beneficial, thus far. So, I plan to take advantage of every remaining second I have here. I hope this year drags.

Calling all HuffPost superfans!
Sign up for membership to become a founding member and help shape HuffPost's next chapter