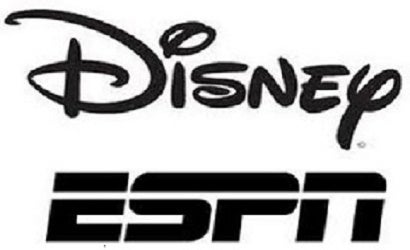 NVIDIA (NASDAQ: NVDA) has a tall order to fill.
With a 50% revenue growth and 140% earnings growth expected in Q4 2016, it is not surprising that many expect an imminent pullback in NVIDIA's stock, which has already risen 366% in the last 12 months. Some even called to short the stocks ahead of the Q4 16 earnings announcement.
On the eve of earnings announcement, NVIDIA is facing multiple risks:
Decrease in Gaming Industry
A real concern is that the fantastic 44% gaming revenue growth in the past year, compared to a PC sales decline of 9%, will not be sustainable. NVIDIA will eventually live or die based on gaming trends. On the other hand, while the majority of their revenue comes from enthusiast level GPU products (see Figure 1), tying their performance solely to gamers is no longer valid.
NVIDIA has managed to maintain a defensive stance if gaming growth slows. Approximately 29% of revenue is derived from their three new growth markets in the automotive industry, artificial intelligence, and virtual reality (see Figure 2).
It was not that long ago that NVIDA's G-Force series dramatically took over the lion's share of the GPU market (Figure 3). The swift change in market dominance rendered the old market leader AMD into a penny stock (see Figure 4). As fast as NVIDA replaced AMD, there is always the potential that AMD could regain this lost ground in the future. To access this risk, their market share can be broken into two groups: discrete GPU market share and total processor market share. In the discrete GPU market segment, NVIDIA commands 62% of the market. On the other hand, Intel is the clear leader for total processors, with a 66% market share.
Optimal Combination of GPU Price and Performance
Nvidia has recently solidified themselves as the technological leader in GPU technology. In late 2014, NVIDIA released their 900 series GPUs. The GeForce 960 was the economy model to handle most of graphics tasks for an average user, but was cheaper than AMD's comparable offering at the time. The GeForce 970 was the company's mid-range offering. For the price, this thing was a powerhouse. At just under $330 when released, it outperformed AMD's high-end offering with a price tag of $550. Finally, the performance of the GeForce 980 was beyond anything that AMD had at that moment. It took AMD almost 1 year to release a GPU that was comparable in terms of both price and performance.
Historically, NVIDIA and AMD have been continuously locked in a fierce battle for market share dominance. Each company would release a new product that one-upped the other in performance or price. This time however, was different. NVIDIA had achieved better performance and a lower price. With 62% of the company's total revenue coming from GPUs, there is a strong strategic emphasis on maintaining market share to ensure revenue growth:
1. By having a focused product line of mainly GPUs, it limits the amount of potential competitors they have to face. NVIDIA only has to focus its efforts on maintaining its dominance over AMD in the high-end GPU market.
2. By deciding not to enter the CPU market like AMD did, NVIDIA does not have to compete directly with the tech giant, Intel. This allows them to focus their entire R&D budget on one single product line.
3. By standardizing all of NVIDIA's GPUs and Tegra processors on the same architecture, marginal changes to increase or decrease performance are easily made and result in high product margins. This allows NVIDIA to markup different models of their GPUs at different rates in order to hit all price targets.
As gaming sales are resilient to small performance changes, it is unlikely that AMD can catch back up to NVIDIA in terms of revenue market share.
To the surprise of many, just over 69% of NVIDIA's revenue and much of its growth have been derived from the Asia and Pacific area. High-power GPUs are mainly used in the gaming industry, which is concentrated in Taiwan (see Figure 5). NVIDIA has had a long-standing relationship with Taiwan Semiconductor Manufacturing Company (TSMC) and employs them for their expertise in the 16-nanometer manufacturing technology used in the Pascal-architecture being used in all of NVIDIA's latest GPUs. However, NVIDIA is now utilizing the Korean tech-giant Samsung as well to produce the next-generation 14-nanometer architecture.
However, NVIDIA becomes the victim of its own success abroad. A stronger U.S. Dollar has undoubtedly affected NVIDIA negatively at both the top and bottom line due to their foreign exchange exposures. As the U.S. Dollar already reached its 15-year high in January 2017, the silver lining is that further damage is likely contained.
Seemingly Unreal Valuations
Using any valuation metric (see Table below), it is very easy to reach the conclusion that NVDA has reached a seemingly insane valuation in a very short time period. Other than their PE ratio being more than twice the benchmarks, the more robust price to sales ratio is near 12, a level which is rarely seen in any typical company.
On December 28, 2016, Citron Research lowered NVIDIA's target price to $90 and expressed concerns about competition from established players, especially in the data center space. Worries about NVIDIA's high PE ratio and the sustainability of its growth sent its share price down, only to have it rebound off of a strong support level at $101.
That being said, the market also realizes that NVIDIA is not a typical company. For the last 5 years, the company has generated an average 29% earnings growth and 7.35% revenue growth annually. For the last four quarters, revenue has grown at nearly 26% and earnings have grown an average 255%, compared to the same quarters last year. This is what has fueled their impressive stock return in the past year.
Considering the over-conservative company guidance and the consistently lower street estimates, using an earnings growth rate around 80% for 2017, the current PEG ratio (58 PE over 80% earnings growth) is around 0.73, hardly a level excessive or overvalued relative to its fundamentals.
It may seem like they have reached the summit. But for NVIDIA, what goes up does not have to come down.
Related
Popular in the Community