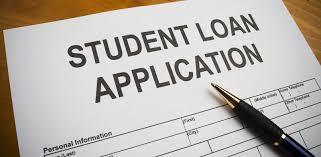 William 'Casey' Boland & Marybeth Gasman
One higher education category ignored, for the most part, in Trump's "skinny budget" is the federal government's student loan program. It is unlikely to go unnoticed for long. Trump and Republican policymakers have called for the federal government to get out of the business of directly providing student loans and returning that responsibility to the banks. While these critics of the current federal system do not unanimously suggest returning to the previous system (Federal Family Education Loan Program [FFEL]), they specifically propose eliminating the Direct Loan program, including parent PLUS (Parent Loans for Undergraduate Students) loans. The Obama administration overhauled the student loan system in 2010 so that the federal government provides loans with federal money with banks serving mostly administrative and custodial roles.
The current administration's position and those of other critics of the existing federal approach to student lending revolves around the usual suspect: the private sector. Viewed through their lens, the federal government, distributing over 90% of student loans, inhibits free market competition. This logic leads to the argument that students and families will benefit most from unfettered market competition free of the shackles of federal government intrusion.
Financial aid such as parent PLUS loans enables students to enroll in college who would not otherwise be able to attend. Supporters of PLUS programs emphasize their necessity for access. This necessity is nowhere truer than in Historically Black Colleges and Universities (HBCUs) and other Minority Serving Institutions (MSIs).
Parents use PLUS loans to cover college costs not accounted for by other forms of financial aid. The U.S. Department of Education made criteria stricter in 2011. Several studies found a statistically significant effect of the tightening of PLUS loans and a decline in enrollment in HBCUs. A recent study by Regional Educational Laboratory Mid-Atlantic's Historically Black Colleges and Universities College Completion Research Alliance (REL) and Mathematic Policy Research updated earlier research to demonstrate the large effect this had on HBCU enrollment compared to other institutions. The report explains that the tightened parent PLUS loan standards led to a decrease in enrollment in many schools, but especially in HBCUs.
The REL study also examined enrollment after the DOE revised the process for appeals amongst families that were denied PLUS loans in 2013. The researchers noted a marked increase in enrollment of PLUS loan recipients in HBCUs (an average of 30 PLUS recipients per HBCU), but it still fell far below such enrollment prior to 2011-2012. HBCUs also enrolled far more PLUS recipients than non-HBCUs.
HBCU enrollment continued to decline, despite the easing of access to PLUS loans. Enrollment fell by 3.4% after standards were restricted in 2011. It decreased by 3.5% in 2013-2014- a larger decline than in non-HBCUs (an average of 194 students per HBCU between 2011-12 and 2013-14). The REL report does not claim there was a causal link between the PLUS Loan 2011 changes and the HBCU enrollment decline, as other factors could have affected enrollment changes. Yet this demonstrates the potential for a significant impact of loan changes on enrollment. This is especially true if student loans are left entirely in the hands of the 'alleged' free market to decide who does and does not receive loans.
The majority of MSI students receive financial aid. A large proportion of this financial aid includes student loans. Using the National Center for Education Statistics data, 73% of all first-time, full-time HBCU students in 2013-2014 funded their education in part through student loans. This is higher than those students receiving student loans in other MSIs. In Texas, 42% of all students in MSIs received student loans. In California, 16% of MSI students received them. By comparison, approximately 47% of students in non-MSIs used loans to pay for their education in 2013-2014.
It's important to note that overall loan borrowing amongst undergraduate students has been declining since the 2010-2011 academic year. That year, students took out $124.2 billion in loans. That figure dropped to $106.8 billion in 2015-2016, according to the College Board.
One critique of PLUS programs and the Direct Loan program overall is that they bury students and families in an avalanche of debt from which they cannot hope to dig out. Student debt exploded after 2000 and soared past $1 trillion by 2012. Numerous empirical studies have found no causal link between the Direct Loan program and default rates. Changes in enrollment patterns after the Great Recession (an influx of non-traditional age and mostly low-income students) were the more likely culprit for the increase in defaults, according to the Brookings Institution. Also, default rates did not vary substantially on average during the Direct Loan program or its predecessor FFEL.
Another common charge is that loans lead to tuition increases, known in higher education circles as the "Bennett Hypothesis." In 1987, then Secretary of Education William Bennett suggested that providing financial aid to students could encourage colleges to increase tuition. This has been cited often, despite research discounting this theory. A Federal Reserve Bank of New York report noted a possible link between financial aid and tuition. Yet, its authors cautioned that they did not find a statistically significant effect between Pell and tuition, and a marginal effect on subsidized student loans and tuition. Others have noted substantial limitations to the report.
Clearly, the student loan system demands critique. The federal government offers a buffet of overly complex and confusing income-based repayment plans. Student loan default rates remain high. In the absence of grant funding (need and non-need based), students must rely on any financial assistance that will make it possible for them to pursue a college degree. The system requires evidence-based solutions. The Trump administration and like-minded recommendations are not the placeboes for this finance policy illness, especially when they threaten to construct roadblocks to students seeking the pathway to a higher education credential. The last thing the U.S. needs is the prospect of another multi-billion dollar wall to barricade progress.
William Casey Boland is a Ph.D. Candidate in the Graduate School of Education at the University of Pennsylvania and a Research Associate at the Penn Center for Minority Serving Institutions.
Popular in the Community