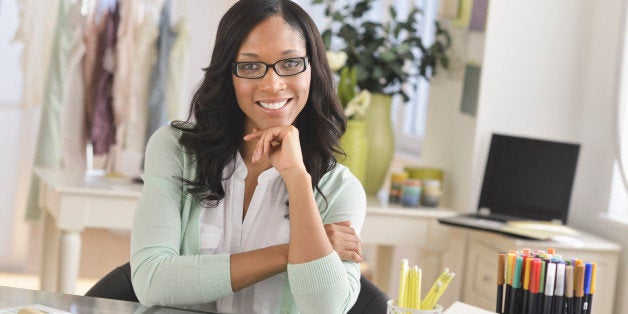 Six months ago I started my own business after being in the corporate and creative world for my entire career. It has been exhilarating, scary, exhausting and challenging and I have loved almost every minute of it. Recently, after several days of a business trip with clients, I had my first client run in. It was not really a run in exactly - but a situation where my client and I seemed to rub each other the wrong way. It was over quickly and was not significant for our working relationship, but it bothered me. It really bothered me. So I had to ask myself why.
Throughout my career, I have been tasked with offering counsel and advice and strategic thinking. Many times my bosses agreed with me and sometimes they did not. Which was fine with me. I was paid to offer expert counsel, based on my years of knowledge, expertise, intuition and experience. But ultimately whether that advice and the strategies I suggested were followed, was not always up to me, and as long as I gave the best guidance possible, whether my advice was taken or not, I felt satisfied I had done my job.
So I asked myself again, why was this time bothering me so much? And I realized that having your own business is personal in a very different way than working for a company, no matter how much you love your job and the company you work for. And like many entrepreneurs and small business owners, I have spent the last six months completely wrapped up in my business and my clients. I have been available at all hours of the day or night and on call to every question and concern. I have put my heart and soul into it. I think perhaps I have gone a little too far. It's funny actually because on my online show Perspectives with Katie Kempner katiekempner-perspectives.com, I interview many executives on the importance of work life balance and I realize that I have done an awful job lately.
So how can someone love their business, grow their business, be effective, make sure their clients feel valued and taken care of and still have a personal life? Culling from the lessons of my many remarkable guests - here's a few tips:
1. Set boundaries - both for your clients and yourself. If you work for a company - set boundaries for your colleagues. Although you do need to be completely accountable, you don't need to be on call at all times.
2. Allow yourself time off - when you have an incredibly busy job, or when you work for yourself and especially when you travel frequently, you can get caught up in always being "on". Always checking your emails and always feeling the need to get back to people right away. Being accessible is one thing but never decompressing is not good for anyone.
3. Prioritize - know what is urgent and needs to be handled right away and what can wait. And then make sure to handle things in a timely fashion.
4. Be organized and create a schedule - make lists, take notes, figure out the structure of your day and how best to organize it.
5. Don't take things personally - this is perhaps often the hardest and yet most essential for many people especially, I think, women.
The irony of having your own business, especially starting out - is the feeling of freedom of not having to report to a boss, yet coupled with the feeling you must always be working. For many people with high-pressure jobs, they are missing the freedom and yet still feel the pressure.
So here is my advice, both to you (if you need it) and to myself. Take a deep breath, let it out and take one thing (the most time sensitive first) at a time. Because ultimately that is always the best way to succeed.
Calling all HuffPost superfans!
Sign up for membership to become a founding member and help shape HuffPost's next chapter