I am watching the season finale of "Downton Abbey" when my Mom calls to say that she wants to go on a Danube river cruise. Of course she does. It's Pavlovian, the Viking Cruises ad runs before each episode and the bells ring for the servants to attend to the aristocrats of the manor. "Ding, ding," Lady Mary calls for Anna and viewers hypnotically buy cruise tickets. After five seasons the image of the elegant ship sailing past the majestic Parliament building is stamped firmly on the brain. Never mind that Budapest has nothing to do with Highclere Castle.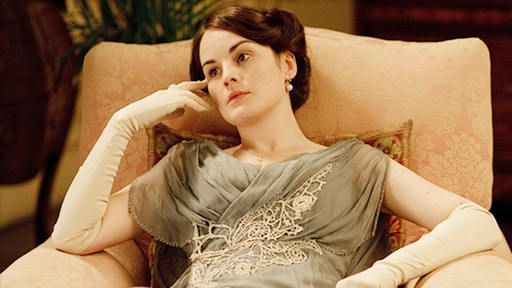 I am not really paying attention to my Mom as the show starts. Rose is getting married and the Crawley family prepares for their trip to Northumberland, so clearly I must focus. "Count me in Mom," I say without really thinking about it. I am a travel addict after all. "Great," Mom replies. "But we have to share a room."
Cue the needle scratching the record. WHAT???
A tiny room. On a boat. With my mother. For eight days.
Now, I have traveled with Mom many times. My grandfather stood at the Khyber Pass and went to Antarctica twice and my Mom, although not quite as adventurous, is a photographer and loves to explore. She passed his adventure gene on to me. She has often taken me as her companion on her trips - Malta, Helsinki, Berlin - with appropriate amounts of adult, personal space. This however is a whole new type of endurance test. Close quarters mean someone might go overboard.
Frantic phone calls lead up to the trip. They run the gamut from my Mom stressing out about the difficulties of learning Hungarian, to what time meals are served on the cruise. My sister also calls, bluntly pointing out that if Mom "accidentally" falls into the river they will know exactly who did it.
Fast forward to Budapest where we are only a few hours from checking into our boat the Viking Var and starting our passage. Disaster strikes. I lose my mother. Yes, it's true. Somewhere between the Elizabeth Bridge and the promenade we get separated and suddenly, as if I were five years old again, I go into total hysterics.
Hours pass as I scour every inch of the Buda side of the city and then race like a wild woman to the ship. The Viking Var is an oasis of calm, with friendly staff welcoming me to my Danube Waltz river cruise. "Have you seen my mother?" I blurt out like a children's book title and immediately dissolve into tears. George, the able cruise director, goes quickly into action while comforting me with a lie. "Don't worry," he says, "this happens all the time."
Eventually I find my Mom when we run into each other, headed in opposite directions, on the Chain Bridge. We both fiercely contend it is the other's fault for the mishap. The joy of reunion is quickly replaced by a looming depression. I realize that I am now shackled to my Mother, all day and all night, for the next week. There is no way I can allow her to wander off unsupervised to photograph say, St. Stephen's Cathedral number three, while I sip Wachau Valley wine and hang out with the locals.
Surviving the cruise is now totally out of the question.
The ship is elegance personified. Tasteful, muted grays and blues with modern art and wooden floors create the public spaces. An open staircase leads to a well-curated library that impresses me - the latest guidebooks, history, and memoirs like Fermor's "Between the Woods and the Water" are available. Mom guiltily grabs "Danubia" by Simon Winder and moves quickly towards our stateroom. I briefly consider explaining the lending library concept but think better of it.
Our cabin is lovely and doesn't feel small thanks to a balcony with two chairs poised to watch quaint Eastern European villages float by. While unpacking Mom calls, "Dibs on the bed by the window!" It's hard to counter that. "Dibs" is the game you don't realize you're playing until you've already lost. I ignore her until the sweet smell of freshly baked cookies suddenly fills the room. I realize Mom is nibbling on chocolate chip cookies from the welcome desk. "Mom!" I exclaim, "Cookies before dinner?" She retorts, "Well, you had wine before lunch." Tomorrow I foresee wine before breakfast.
Pomegranates are carefully arranged as a welcome gift and I can't help remembering that the Ancient Greeks called them the Fruit of the Dead.
The sun is setting and it is time to push off, sailing away between Buda and Pest up the Danube. We are on deck as the castle on the hill lights up, competing for attention with the radiant neo-Gothic Parliament building, one of the largest in the world, across the river. It's hard not to be moved by such man-made beauty resting on the natural waterway that inspired Strauss to write The Blue Danube. My Mom snaps photos and I notice other people my age, all with older parents or relatives, seemingly getting along just fine. Everyone buzzes with the anticipation of the voyage.
The breeze blows as we start to move. Mom puts her arm around me. "This is going to be such fun," she says beaming. Her happiness is contagious. "We're going to see so much and we always find the best spots. We don't have to follow everyone else. We will forge our own path." The explorer in me is aroused and I am suddenly so excited for our time together. I start rambling and listing all the things we should do. Shuffleboard is a must. We'll play Canasta during happy hour and at night we will recap the best of the day with guidebook in hand for the next port.
As the evening unfolds we pass under luminous bridges of all architectural styles until finally we slip into darkness. The days pass as Bratislava flows into Vienna followed by Durnstein and Linz. We discover hidden balconies and alleyways, deliciously unpronounceable local cuisine like bryndzove halusky and wild art. We laugh often and I finally win a game, shuffleboard, but not by much. Best of all, no one goes overboard.
Well, at least not on this trip.
The Danube Highlights Scrapbook
We are lucky to arrive into Bratislava on the day when art galleries and museums are free. Running around to view all the art from sculpture to uber modern is a delight. Franz Messerschmidt's distinctive Character Heads fill the Slovak National Museum, and we try to imitate the faces when possible.
Though burned to the ground in 1811, Bratislava Castle has been completely rebuilt. From a distance it almost appears too "new" to feel authentic. But after climbing to the top and being dwarfed by the ramparts the site becomes majestic. The view looks out over the red rooftops on the old town, and beyond.
I highly recommend eating at the castle restaurant. The patio overlooks these same vistas and the picnic-chic atmosphere is charming. Try the bryndzove halusky with a Zlaty Bazant to wash it down. That's Slovakian for dumplings and beer.
After being suffocated by the crowds in Vienna's city center, we turn to our DK Top 10 Vienna book for help to escape. Weibels Wirtshaus is an authentic Viennese restaurant tucked away in a curving hidden alley where the local diplomats gather for lunch. Naturally, Mom and I have schnitzel.
We're both Klimt lovers so off to Belvedere Museum we go. "The Kiss" is the draw but his other paintings are even more alluring. My favorite is called simply, "Fritza Riedler," I can't stop looking at it.
Most of the passengers go to hear an organ concert inside the Blue Church in Durnstein, a charming town in Riesling-renowned Wachau Valley. Mom has an ingenious idea to buy tickets for the church grounds and listen to the music while wandering the property. I find a sign that says simply "To the Balcony" and after winding through crumbling archways we come out beside the indigo steeple. It is instantly silent and we are alone with the rushing water of the Danube below.
Cruising beside the terraced vineyards in the Wachau Valley is visually stunning. The villages with vineyards climbing up the slopes. George, the cruise director from Viking, regales us with history and tales as we drift by.
Probably our favorite day as we both decide at the last minute that the Salzburg Sound of Music Tour is not for us. Don't get me wrong, we both love the movie and would sing along with the best of them but it is a two-hour drive from Linz where the ship is docked, and a two-hour ride back. We spend a quiet day meandering the streets and souvenir shops.
The K & K Bakery where we sample Linzer Torte amid photos of royalty, and the odd but engrossing Ars Electronica Center where we watch 3D space films, are personal favorites.
We have a wonderful time. Just me and my Mom.