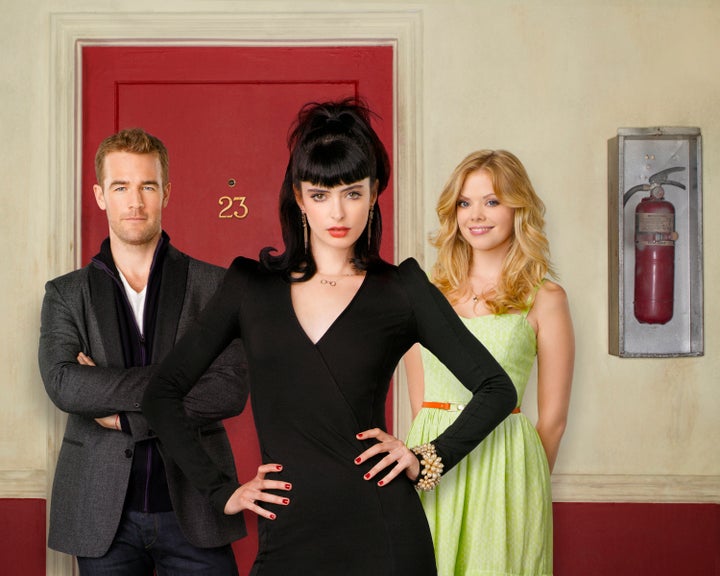 What's life like in "Apartment 23"?
If you don't wanna wait until April 11 to find out, ABC has released the full episode of "Don't Trust The B---- In Apartment 23" -- a.k.a. "Dawson Creek" star James Van Der Beek's return to TV. You can watch it below.
The show stars Van Der Beek as a comedic version of himself (think Neil Patrick Harris in the "Harold and Kumar" franchise), Krysten Ritter as Chloe, the aforementioned "B" in "Apartment 23," and Dreama Walker as June, Chloe's new naive roommate.
In the first episode, June moves to Manhattan to start her dream job. But she soon falls victim to the state of the economy and loses her sweet corporate apartment. Enter Chloe -- and her best friend Van Der Beek -- and her scheming ways. But June just might be just what Chloe needs.
"Don't Trust the B---- in Apartment 23" officially premieres on Wed., April 11, 9:30 p.m. ET on ABC. The second episode will also be available early on Hulu starting April 2.
Related
Popular in the Community