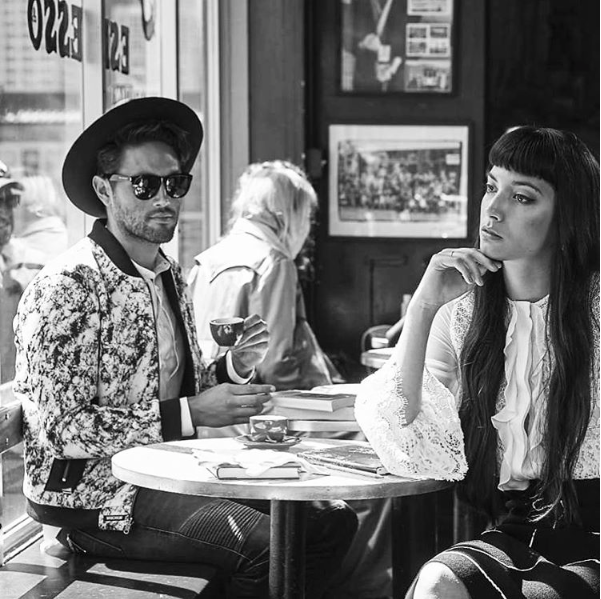 "I think the most beautiful moment of life is when you break down mentally. That's when you let your guard down on yourself and feel all the emotions flowing in, and that is when the most amount of creativity kicks in," says founder and designer of California menswear label, WHICHKIM.
Dahae Kim's inspiration for the conceptual, tailored, and detailed line comes from an intriguing blend of emotional uncovering; "capturing that dark but special side of life in my designs," with a love for industrial architecture, contemporary music, and the human psyche.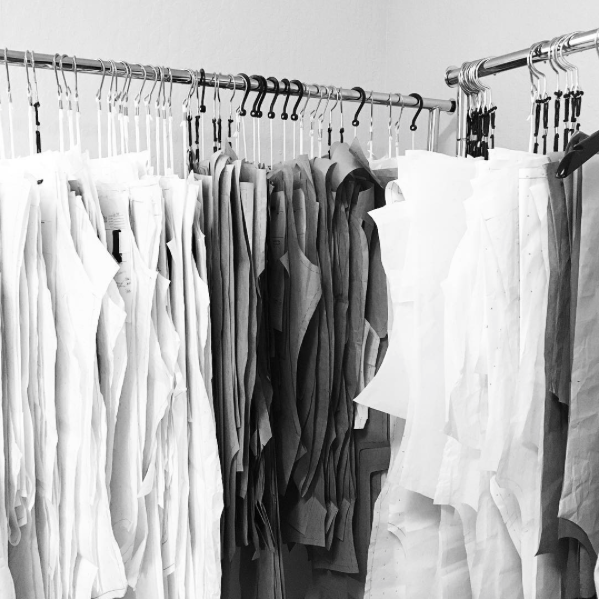 The receiver of the CFDA portfolio scholarship, and winner of the 2012 San Francisco Fashion Award for Best Emerging Menswear Designer of the Year, believes that "people try so hard to fight [emotions] and to move forward with great amount of stress, and in some cases it brings depression."
Instead of getting too wrapped up in her head, the designer uses these life moments to conceptualize her collections. "I always had a pencil and paper with me to let my feelings out. That was only between my feelings and me. I could be free as I want. I just drew out whatever comes into my head."
Comparing herself to an artist learning to draw for the first time, she says "I viewed fashion as just the art. Now that I have been working with so many different people, my view on fashion is more than just art. It is a necessary portion in people's life, their confidence, and presentation of themselves. I take pride in what I do for people."
Though Kim experienced quite a few situations growing up where she wasn't able to show her pain to anyone, her interest in menswear and fashion design came very naturally from a young age; born and raised in a Republic of Korea Air Force base to a fighter pilot father, she grew up seeing the beauty of sharply tailored Air Force uniforms. Worlds away from her current life working in a design studio out of Berkeley, she now pulls inspiration from other people's unexpected life stories. "What's so great about it, is the fact that we can look into ourselves and accept what's going on and bring it all together in order to find structure and make that change happen. That's what keeps us strong. That's why it's so inspiring," she says.
After receiving a BFA from the Academy of Art University where she studied Menswear Fashion Design in San Francisco in 2009, Kim launched her own brand in 2013, looking at the East Bay's desire for comfort and function dressing as a challenge.
WHICHKIM really focuses on the feel of the garments; "I make sure that even the lining for our tailored pieces has the smoothest feel for men. Our current bomber jackets have crease resistant cotton twills, condensed cotton jersey, and moisture/wind resistant neoprene for a comforting feel on all sides," she says.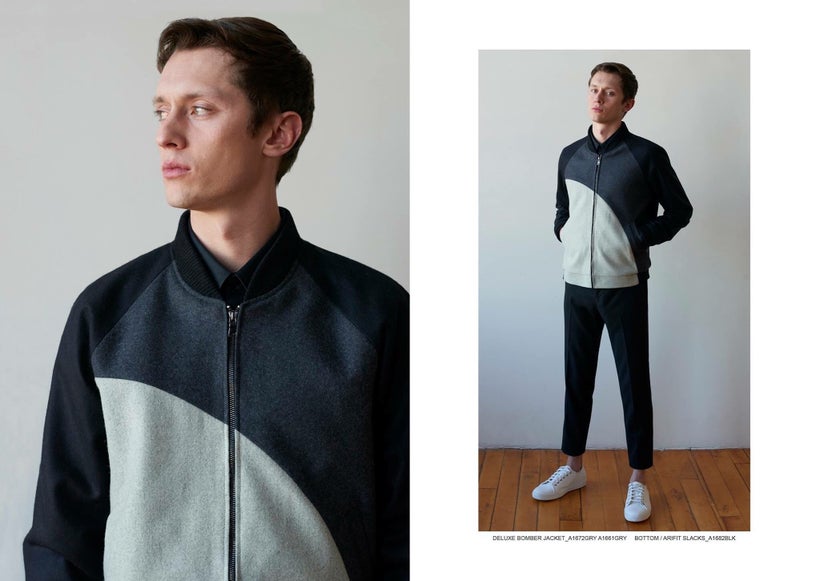 Designing for men who are stylish, driven, and confident, no matter their age or vocation, Kim believes that there are many fashion and style icons in menswear, and it is consistently growing. "I personally think we haven't our moment just yet." The brand is currently working on a new capsule collection launching in December. "We're also super excited to introduce a few bags into our accessory assortment very soon!"
The name - though obviously incorporating the designer's surname - was the witty result of a humorous conversation with legendary branding expert, John Casado. "There was always the question – why not just go with your full name Dahae Kim? But I mentioned there are so many Kims in Korea that you would never know which Kim is my Kim," she laughs. "When we said it out loud, that phrase got stuck in my head and that's how we came up with it!"
Kim's signature embossing technique used on the neck of the 'Mari Sweater' was derived from a personal dislike for giant prints, particularly on menswear garments. Think of it as the anti-trend to logowear. "I try to give men effortless style for many occasions, but include lots of interesting details so they can feel special with the garment. That's why I went for embossing instead of screen print."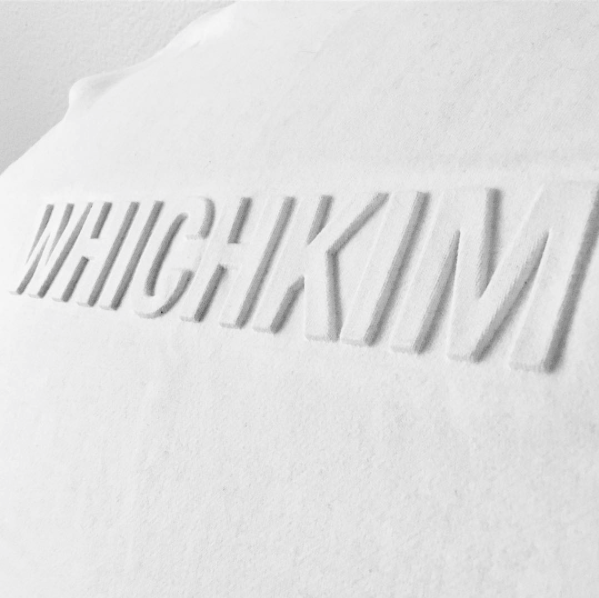 Many of the designs including the 'W Bomber' and parachute-style 'Ashton' jacket are also reversible, catering for the man that cares about function. A quick changeable, double-styled garment Kim thinks will be beneficial for men, though she's already had several female customers ordering in small sizes.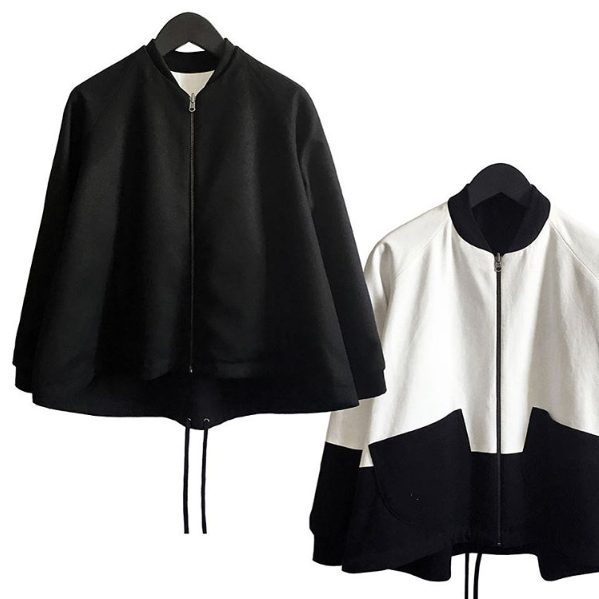 The company itself has a philanthropic mindset, with each purchase contributing to helping children's art programs. The hope for WHICHKIM is to eventually be worn on a global scale, maintain its company positivity, and "to help many more people through the business, because philanthropy is so important to us." Kim is in great support of local and emerging designers, and expresses her sadness regarding Black V, San Francisco's conceptual fashion show that is no longer running due to funding issues.
"The director of the show, Owen Buenaventura, had faith in me as a designer and persuaded me to participate" [in the 2011 show.] she says. "I decided to buy $200 worth of low cost fabric and created 6 outfits with it and painted on it. It was the most memorable time in my fashion career. Local fashion designers need a fashion show like Black V."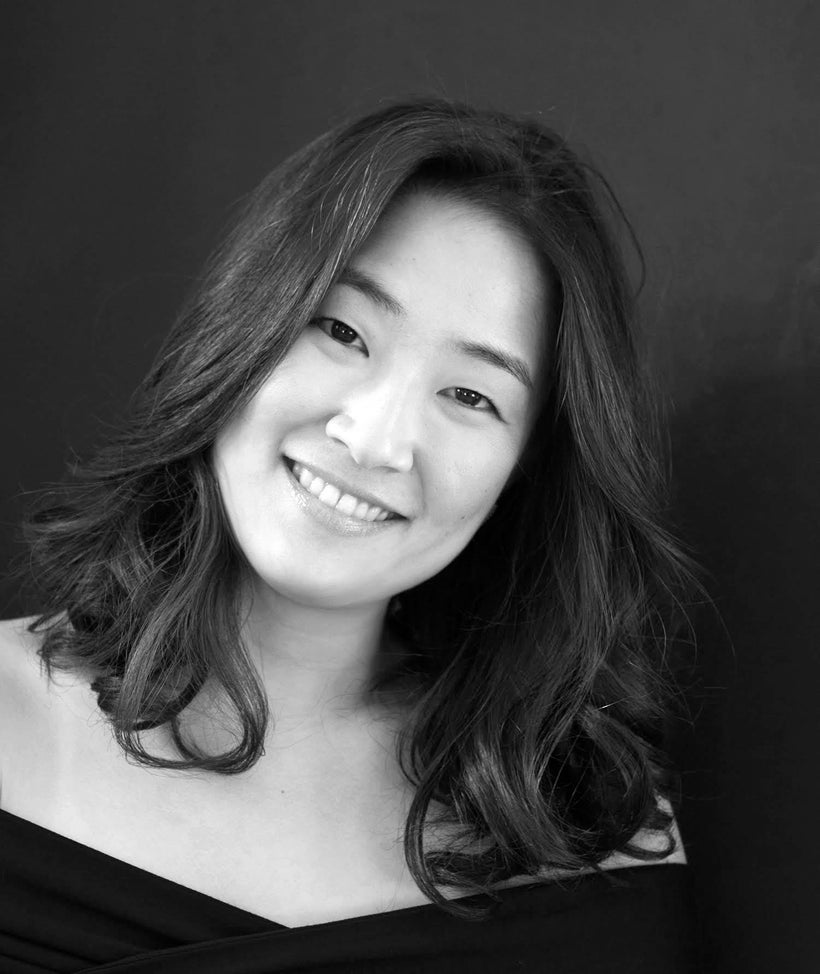 Running small businesses always have financial challenges, and Kim personally understands and relates to those who launch with very little capital, but with great passion. "It has been three years with lots of ups and downs, and I feel WHICHKIM can jump higher with more funding. However, we don't believe in giving up, and we will move forward even if it takes a little longer time than others," she says. She leans on the brand's PR and Communications director, Jessy Ortiz as one of her friends, and great motivations in life. "His loyalty, passion for WHICHKIM, gives me more strength to keep on going," she says.
"I realized that life is all about togetherness – Helping each other to be better and keeping each other strong. This greatness in people motivates me always."
Calling all HuffPost superfans!
Sign up for membership to become a founding member and help shape HuffPost's next chapter
This post was published on the now-closed HuffPost Contributor platform. Contributors control their own work and posted freely to our site. If you need to flag this entry as abusive,
send us an email
.