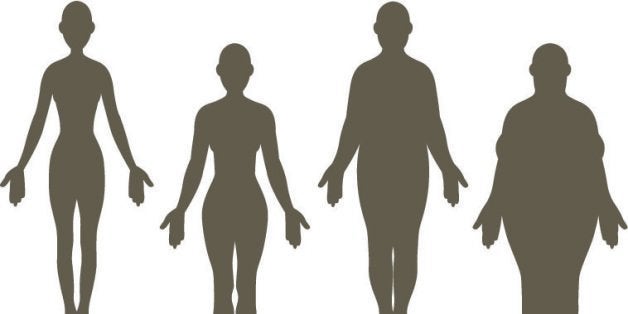 Weight is front and center in America today, but perspectives vary according to context, knowledge, experience and yes, compassion. There are many angles to the issue and I'm pretty sure, that just about everyone who is overweight knows these factors intimately. We know our reality and our risks, and we know how hard these issues are to manage -- at almost all levels.
We also know that weight is not a moral issue, and being overweight has nothing to do with personal integrity or value. If you're overweight, you know you are. If your not, then you're fortunate and can be empathetic. We all have our own forms of suffering, so being gracious to others is benign self-interest.
And, if you can't quite manage 'gracious' at least don't go hitting the heavier people with the weigh stick as if they deserve a beating or are somehow less intelligent, less motivated or less worthy than you.
My father struggled with his weight all his life, and in the end, complications of diabetes killed him. I'm in awe of the Herculean effort he put into managing his weight and illness. He had many advantages in his effort and could have made different choices leading to different outcomes. But he also needed insulin years before he got it, and as a result, suffered from the hunger that comes when the body is starved in the presence of sugar.
Did he know his weight was unhealthy? Absolutely. Did he try to follow his doctor's suggestions, yes, in general (he was human). But 'what's good for you' isn't always feasible or straightforward. When he was profoundly hungry, he ate. When he found pleasure in delicious foods, he enjoyed them. When he felt judged and criticized by others who lectured him about his weight, he engaged in personal disobedience and treated himself to something 'off-diet' just to show he could. I'm glad he did because I believe that doing so helped him stay human, compassionate and emotionally healthy to the end.
I usually write about mindfulness, and mindful eating is a hot topic, but in some cases, it's referenced inappropriately and even hurtfully. Mental fitness and physical fitness are interrelated but not correlational. You can be one, the other, both or neither.
Can eating mindfully support health at different levels? Sure, but evidence of mindfulness practice doesn't show at your waste.
True mindfulness helps reduce suffering (one's own and others'). Sociopaths can certainly train their attention and awareness. But absent compassion and kindness, that kind of mental sharpness is not mindfulness.
Seeking to diminish, degrade or hurt others by using weight as a weapon or inflecting mindful eating as a form of punishment is simply wrong. Weight is not a moral issue, but harmful thoughts, speech and actions are.