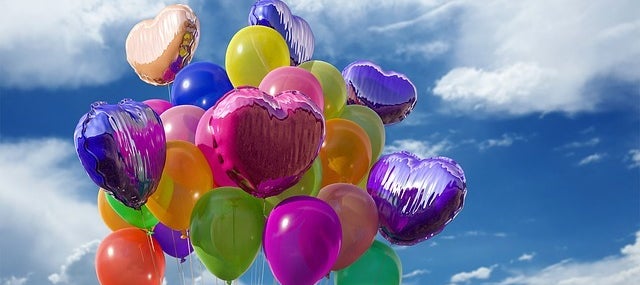 And so starts my day, with an inpouring of wishes for a Happy International Women's Day! Since I'm an American living in Madrid, Spain, the wishes come in both English, mostly from female friends and oddly, the ones in Spanish tend to come from male friends, who send "felicitaciones." It's hard work trying not to bite their heads off.
Let me be clear, I don't have a problem with commemorating women's rights, in fact, I think we need to do it more. My irritation is with people wishing me a happy one, as if it were my birthday or the New Year. Among my women friends, it feels like the typical uplift we pass around fairly regularly, a yay-for-us sort of thing. I find this completely useless. If we don't use a day like today to get on our feminist soap boxes and call out inequality and sexism, then what is the point? Seriously, why have a day, if it's just to be nice? We're nice every day.
Yet both male and female well-wishers have reacted with silence or bafflement when I've kicked back at this. Some guy I don't know (or don't remember) included me in a mass message about the day on Facebook. I tried to be diplomatic, recognizing his good intentions while asking what exactly was he congratulating me for. He asked if I had read his text and that he didn't mean to offend me. So I repeated that while I did not question his intention, I did question the "felicitación." This devolved into a ridiculous argument in which he finally concluded that we should be appreciated just for being women today along with repeated apologies for including me on the post.
If we don't use a day like today to get on our feminist soap boxes and call out inequality and sexism, then what is the point? Seriously, why have a day, if it's just to be nice? We're nice every day.
I'm not interested in an apology but a mere recognition that my point of view, on this day that's supposed to be about women, is valid. I had a similar experience with an ex-boyfriend when I asked him the same question after he sent me congratulatory text. He finally answered that I should look at his Facebook posting of...wait for it... a videoblog of a prominent male journalist, which turned out to have nothing to do with the question at hand. Later on, he admonished that confrontation is not the answer and subsequently listed his man-feminist bone fides.
Part—not all—of the problem of inequality and sexism starts here: many men won't engage in and seriously listen to conversations about sexism with women. Many women don't want to either. It's much easier for them to wish us a happy International Women's Day and for us to answer with a demure thank you, than to have a belief-challenging conversation. Often, the men who shut down the most in the face of these exchanges are the self-appointed enlightened progressives, like the ones who often informed me last year that if I was a real feminist I would have supported Bernie.
Certainly, the women's movement needs supportive men. Yet, I see no reason whatsoever that I should be congratulated for being born a female. It's patronizing. And infantalizing, like when we celebrate when a small child who falls over, just so that they don't cry. Yay for YOU! But much more importantly, this day is supposed to be a commemoration of all that's been done on behalf of women's rights. The point of days like these isn't to blow sunshine up each other's asses, but to create public debate and action around an issue.
There are a lot of great groups out there organizing strikes, protests and other actions today. If you can participate, fantastic. But what we do at the personal level counts for a whole lot as well. Women, how about we use these empty congratulations and turn them into frank conversations about how far we have left to go in terms of equality? Men, try not to take it as an insult or confrontation if a women doesn't wish to be congratulated for doing nothing. How about we use today, this International Women's Day to open our minds and listen—not just nod while you prepare your rebuttal—but really listen.