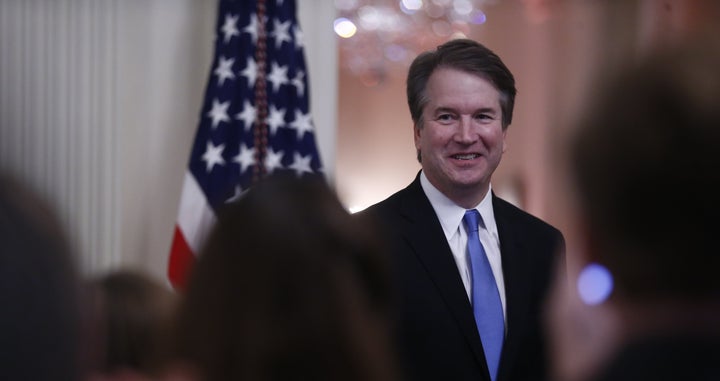 Kavanaugh, who was confirmed to the highest court in the land last month, was spotted this past weekend coaching his youngest daughter's 12-and-under basketball team at an annual Catholic Youth Organization (CYO) tournament in Hyattsville, Maryland, Deadspin reported. A father of another player in the basketball tournament snapped a photo of the judge, who has kept a relatively low profile since being confirmed.
One of the more cringeworthy points of Kavanaugh's confirmation hearings came when the judge openly worried that Dr. Christine Blasey Ford's sexual assault accusation would not only cost him his Supreme Court seat but also his passion for coaching youth basketball. Ford publicly accused Kavanuagh in September of sexually assaulting her when the two were at a high school party in the 1980s.
"I love coaching more than anything I've ever done in my whole life," Kavanaugh said during the Senate hearings.
"But thanks to what some of you on this side of the committee have unleashed, I may never be able to coach again," he added defensively, referring to the Democratic senators on the judiciary committee.
Popular in the Community