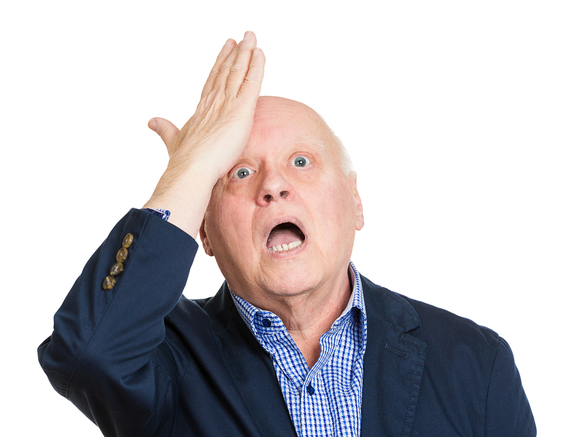 All Ali Wallick wanted was the hotel room she had booked. Nothing more.
She'd made the Atlanta Marriott Marquis reservation for a busy holiday weekend almost a year in advance. But when Wallick, a programmer from Trabuco Canyon, Calif., phoned the hotel to confirm the booking, a staffer informed her it had been canceled.
"One representative claimed we had called to cancel, which wasn't true," she says. "Another representative said we'd filed a credit card dispute. Not true, either."
Making matters worse, the hotel was booked solid, as were all of the other nearby hotels. So now what?
The Marriott Marquis had no rooms to give, so Wallick stayed with a friend, sleeping on an air mattress. She contacted Marriott, hoping it could compensate her for the loss of her room. After I inquired about her case, the hotel phoned her with a resolution.
"They have guaranteed us a room reservation for next year, which is all we can really ask for," she told me.
One of the most effective ways of catching a company's attention when something goes wrong is to invoke its own words -- in this case, Bill Marriott's. The company's business-conduct guide, posted on its Web site, proclaims its "commitment to service and business integrity" and "application of consistently high standards to everything we do."
If you can't fix an error before you arrive, the best time to say something is at the moment you notice it. Too many travelers wait until they're home to speak up, and by then, the company's options for redemption are limited. Too often, they send an insincere apology and throw a few worthless points into your "loyalty" account.
Robbie Bhathal, who runs a luxury travel Web site, recently ran into trouble while traveling with a relative. Bhathal's cousin needed a refrigerator to keep his medicine cool, and made note of that fact when booking a night at a W Hotel through an online travel agency.
"The hotel never got the information, and when we arrived there was a serious need for his medication to be cooled immediately," recalls Bhathal. "When we asked the front desk, they said they never received any of the special requests from the online travel agencies and got minimal data."
Happily, the hotel had a plan. It wheeled in a refrigerator and the vacation was saved. But not before the pair learned an important lesson about requests made through third-party agencies: Avoid problems on the front end by communicating directly with the service provider.
But what about remedying mistakes after the fact? Most billing disputes can be avoided if travelers keep their original paperwork. For example, when Seth Dewey rented a sedan from Blueway Rental Cars in Playa Del Carmen, Mexico, recently, the company misplaced his original reservation and upgraded him to a more expensive SUV.
"We didn't think anything of it, since often rental car companies give an upgrade when they don't have your model available," says Dewey, who runs a Web site about the Mexican resort community. "When we returned it, they tried to charge us for the upgrade."
Good thing Dewey kept a copy of his original reservation. He showed it to the car rental representative and the company adjusted his bill.
It can also help to have the right person in your corner, whether it's a more experienced traveler, a consumer advocate or a travel agent. Michelle Weller, an agent for Travel Leaders in Houston, sees travel company screw-ups all the time. Normally, they're fairly minor, like assigning garden-view accommodations instead of ocean-view, or having a limousine service fail to show up at the appointed time.
Small as they may seem, these issues still have the potential to ruin a vacation. The best recoveries don't just involve fixing the problem, but saying "I'm sorry" like you mean it, she says. The better ones go a step further.
"They offer some monetary compensation, loyalty points or a bottle of wine to make up for the mistake," Weller says. She recalls a recent honeymooning couple that got the wrong room assignment. Fortunately, one of her representatives had the cellphone number of a hotel manager.
"She answered her cellphone and moved the couple quickly to not only the ocean view, but an upgraded room category," she recalls.
Errors happen far too often in travel, and in the end, it doesn't really matter who made the mistake -- the agent who forgot to book the non-smoking room, the renter who clicked the wrong link and ordered the SUV or the traveler whose reservations were canceled because his credit card was maxed out. What matters is that there's a fair and acceptable recovery in which the travel company doesn't lose its shirt and you don't lose your vacation.
Related