With Breast Cancer Awareness month starting October 1st, here's your chance to show your support for all of the great research that is being done to find a cure for the disease that effects one in eight women.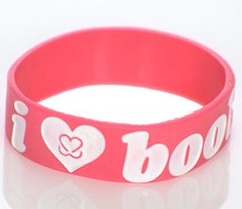 I LOVE BOOBIES...BRACELET, $3.95, sundiego.com

This Bracelet is hot among college kids, and with 50% of sales going back to the Keep a Breast Foundation, you can feel great about showing your love.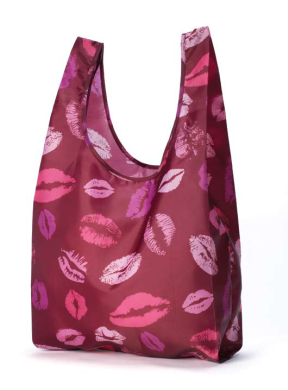 KISS THE COMPANY: Avon Lips for Life Tote, $5, www.avon.com
You've got to love a company that not only brings your products to your door but will donate 100% of their proceeds to a cause they have shown time and time again they don't just pay lip service to. This adorable Lips for Life tote supports the Avon Breast Cancer Crusade. You can buy it online or through your friendly Avon lady -- who these days might just be Reese Witherspoon, their gorgeous and committed new spokesperson.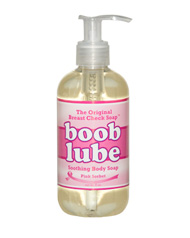 LOOB IT UP: Boob Lube, $14.99, savethetatas.com
Not only do we want to support breast cancer research but we want to remind women to do their monthly checkups. What better than this sassy shower gel as a constant reminder to do your exams.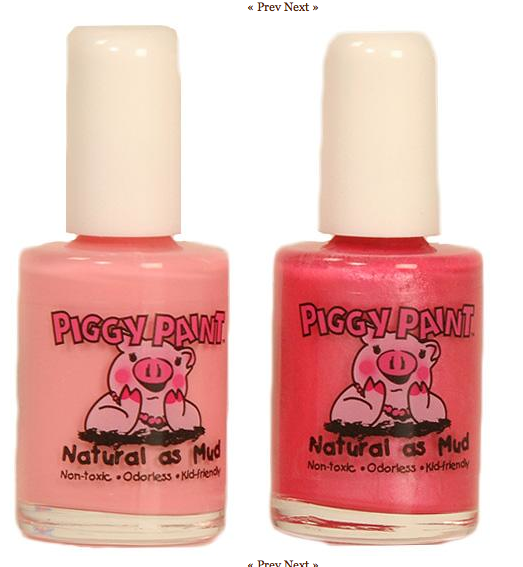 AND THIS LITTLE PIGGIE FOUGHT CANCER: Piggie Paint Non Toxic Nail Polish 2 colors, $24.99, abesmarket.com
While the current rage may be for khaki nails, I prefer a gentle pink myself. And with all the news about chemicals seeping into your system through your skin, I'm all for paying a few more bucks for a non-toxic formula, especially when a percentage is going to such a good cause. Want a hot celebrity tip for free? Color nine nails with one color and one the other.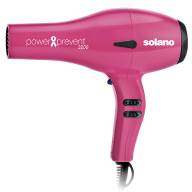 If you're like me, you've been frying your hair with the same old hair dryer you've had lurking in a drawer for a decade. Well, now's the time to step up and do both your hair and your lady friends a favor. Solano is recognized as a superpower in blowers with a ceramic core that distributes heat more evenly and infrared heat. Plus a portion of this limited edition item the proceeds of this limited edition of the will go to Beyond Breast Cancer.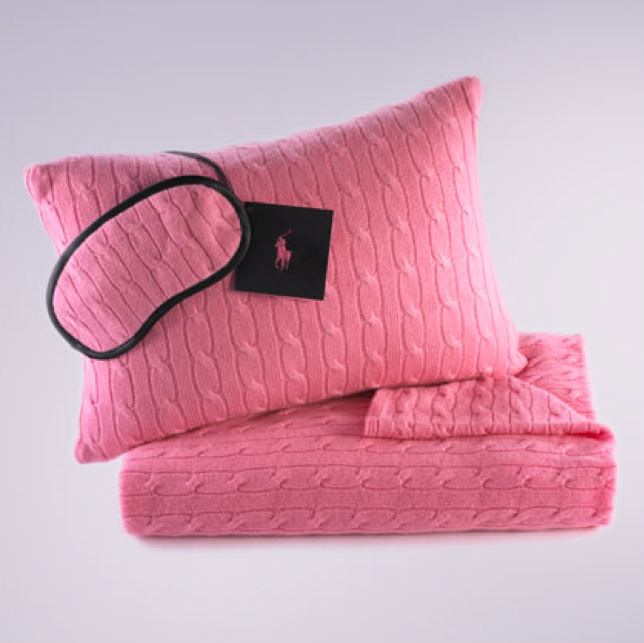 PRETTY AND COZY IN PINK: Ralph Lauren Cashmere Travel Set, $395, ralphlauren.com
No matter what your experience, you deserve to pamper yourself. And the more you spend, the more we raise, right? This indulgent cashmere travel set from Ralph Lauren is one of many fine items the company is offering this year. In addition to four high-end limited edition items (including an alligator pink tote) you can also check out their online auction, in which 100% of the proceeds will help to fight breast cancer.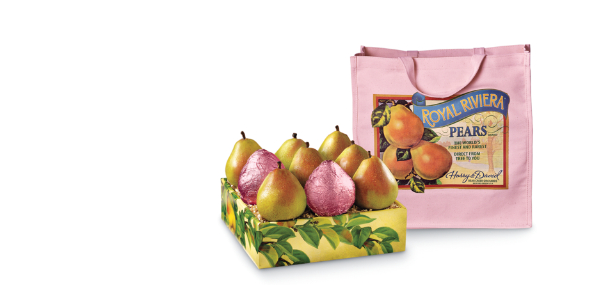 GOING PEAR SHAPED: Harry & David Riviera Pear Set and Tote, $34.95, harryanddavid.com
This is one time you'll be happy to be a little bottom heavy. Who doesn't like getting a little scrumptious box of ripened pears delivered to their door? And these pink parceled Royal Riviera pears also come with an adorable market tote yummies from classic gourmand Harry & David. They are sure to please, no matter your shape.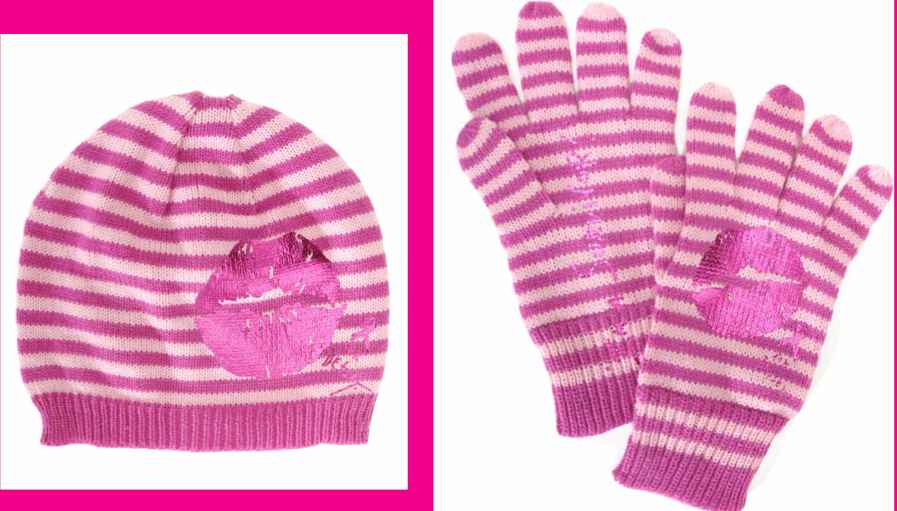 WARMS OUR HEARTS (AND HEADS AND HANDS) Betsey Johnson Hat & Gloves -- $30 hat, $30 gloves, betseyjohnson.com
When Betsy Johnson designs her collection of items each year to support breast cancer, she does it not just from kindness, but from first hand knowledge of the disease. As an 11-year survivor, Betsy has triumphed in the fashion world and in her health. Lets help support her and the cause by buying with these adorable matching hat and gloves.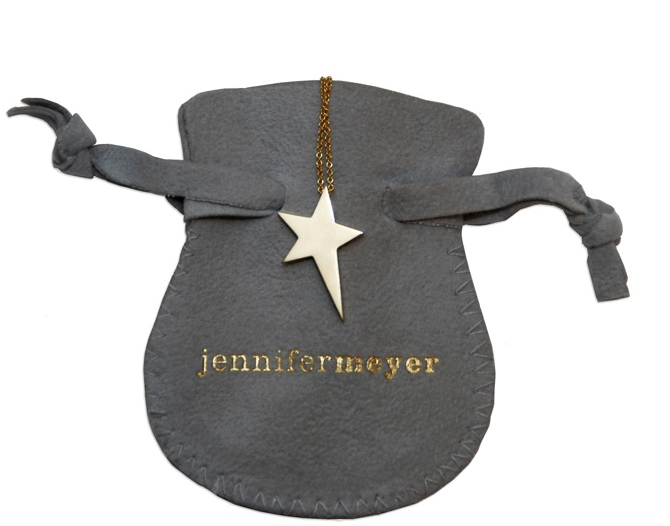 SHOOT FOR THE STARS Jennifer Meyer silver necklace, $1,250
http://store.standup2cancer.org/shop.cfm/pk/category/ac/list/cid/400231

Not only does classy and gorgeous jewelry designer mingle with the stars, she makes jewelry to benefit breast cancer designed around them. Here's a gorgeous piece that will make you feel good and maybe even a little bit famous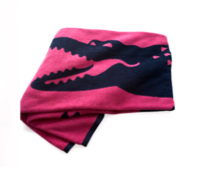 BEWARE OF ALLIGATORS: Lacoste Beach towel, $45, www.lacoste.com
Sure, you need to avoid all sorts of slimy creatures at the beach, but not this cute one from Lacoste's extensive Pink Croc Collection. 10% will go to the Breast Cancer Research Foundation. Sunblock and cute guy finder not included.
Related
Popular in the Community