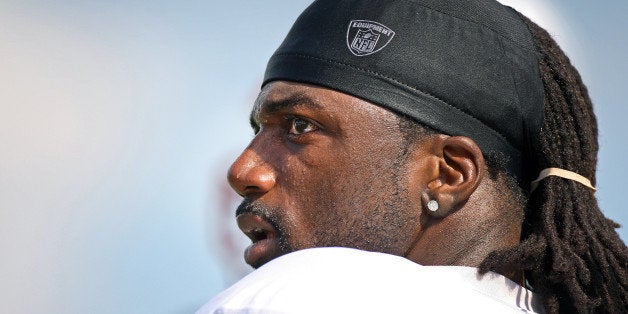 WASHINGTON -- NFL wide receiver Donté Stallworth has joined Athlete Ally, a group dedicated to fighting homophobia in sports. His announcement comes as speculation has picked up in the sports world that a professional football player may come out of the closet, and the LGBT community is working to make sure he will have a solid support system in place if he does.
Stallworth is currently a free agent and has played for several NFL teams, including the Baltimore Ravens, Washington Redskins and New England Patriots. His decision to fight for gay rights was inspired in part by his brush with death last month, when he and his girlfriend were nearly killed in a hot air balloon accident.
"That made me more willing to [get involved] now as opposed to sticking my toe in and seeing what happens," Stallworth told The Huffington Post in an interview Wednesday. "After that situation where I literally almost lost my life, I came to the understanding and the realization that life is really short, and while you're here, you need to love and respect the people who love and respect you."
Brendon Ayanbadejo, who was recently cut from the Baltimore Ravens, is the chairman of Athlete Ally's advisory board. NFL players Scott Fujita and Chris Kluwe are also in the group, along with scores of other athletes and coaches.
Stallworth said that Ayanbadejo -- or "B.A." as he calls him -- was a big reason he signed on to the anti-homophobia fight. Their friendship began when they played on the Ravens together in 2010.
"I think it's important for us as professional athletes not only to set the tone in our own respective fields, but also for the kids who are watching our programs or our sports," he said. "If you isolate a child and teach them hate, hate, hate, that's the way they're going to grow up. ... And unfortunately, that's the environment that I grew up in. There was a lot of disrespect for gays. I unfortunately was a part of that. But as I got older, I became more ashamed of that and more open to rights for all."
Athlete Ally Executive Director Hudson Taylor announced on Wednesday that Mixed Martial Arts fighter Rashad Evans had joined the group as well.
Speculation about the possibility of an NFL player coming out picked up in recent weeks after a report by Mike Freeman of CBS Sports.
"Based on interviews over the past several weeks with current and former players, I'm told that a current gay NFL player is strongly considering coming out publicly within the next few months -- and after doing so, the player would attempt to continue his career," wrote Freeman.
Ayanbadejo also recently told the Baltimore Sun that as many as four players could come out at one time.
"I think it will happen sooner than you think," Ayanbadejo said. "We're in talks with a handful of players who are considering it. There are up to four players being talked to right now and they're trying to be organized so they can come out on the same day together. It would make a major splash and take the pressure off one guy. It would be a monumental day if a handful or a few guys come out."
Stallworth said he has never played in the NFL with anyone he's known to be gay, and added that there's still a "stigma" in the league toward the LGBT community. But he believes the environment has improved in the years since he joined in 2002.
"I think the culture from that point that has definitely changed, in some respects, for the better, but there's still a long way to go," he said. "I think the first important step is to get these four guys comfortable enough and willing to come out, and we'll help them in any way that we can."
Shortly after hanging up with The Huffington Post, Stallworth ran into tennis great and LGBT advocate Martina Navratilova. He sent along this picture of the two of them:
This article was updated after an interview with Stallworth.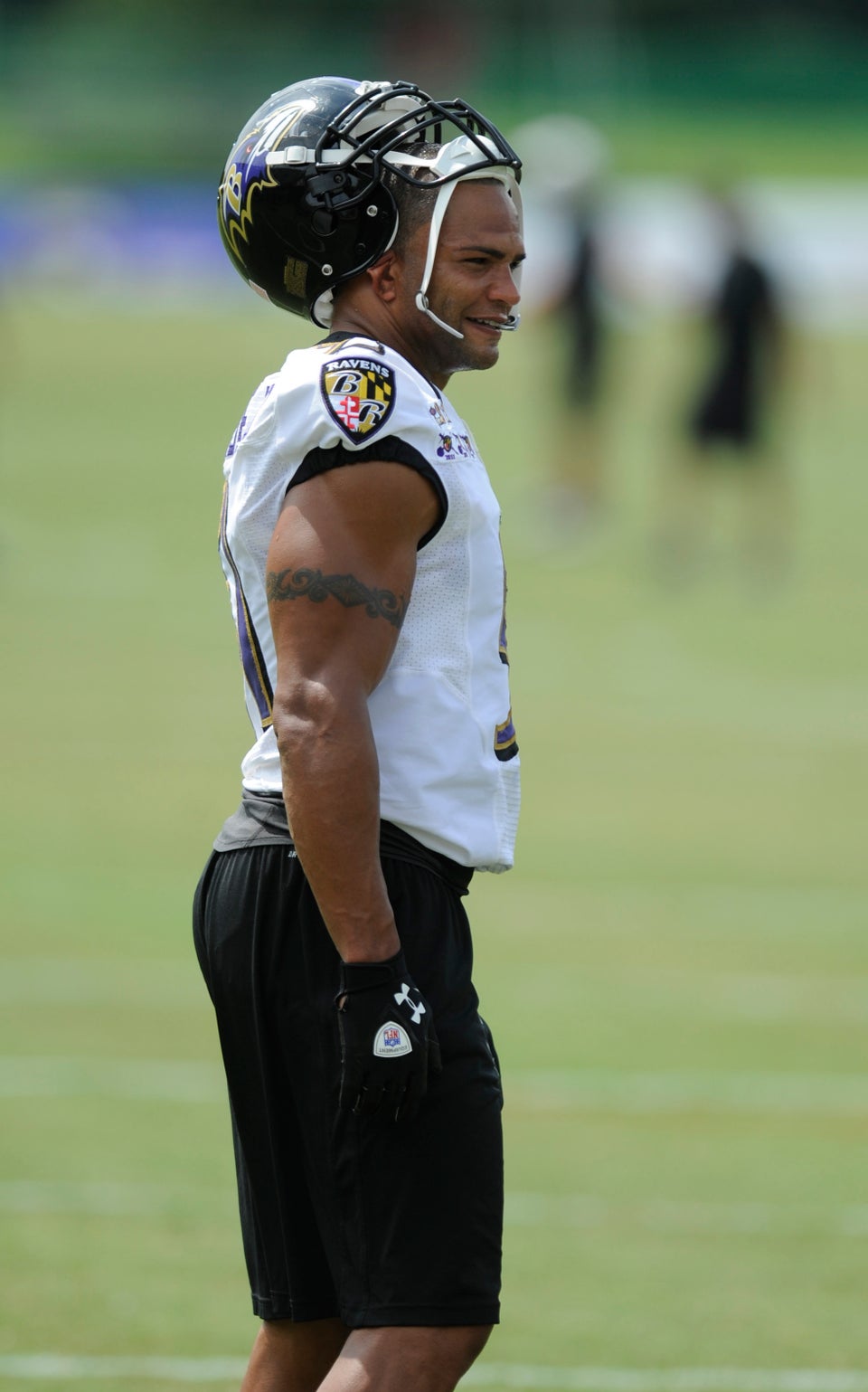 Straight Professional Athletes Who've Come Out In Support Of LGBT Rights