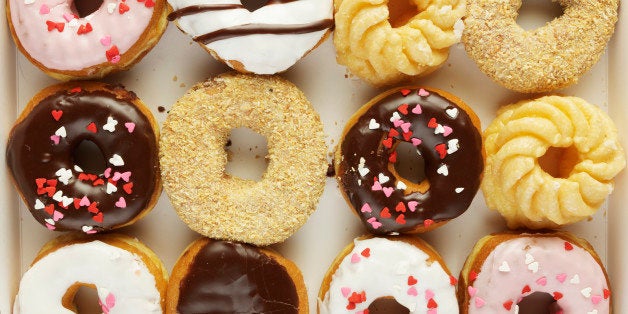 Donuts have always been a beloved breakfast pastry -- as hard as danishes try, they will just never compare. But these days with bakeries like the Doughnut Plant making donut flavors as great as creme brulee, there are even more reasons to love this classic treat. That's why we were so thrilled to discover the new donut app, appropriately called Doughbot, because it helps us find exactly where the nearest donut can be found at any time.
Guys, we never have to go without donuts ever again. PHEW.
The app works with Instagram, Yelp and Yahoo to find where the nearest donuts are to you wherever and whenever. Doughbot will list all the donuts around you, in order from closest to farthest, and each option will display Yelp reviews and photos. Sometimes this means that only Dunkin' Donuts will come up -- disappointing, but still helpful when in need. Other times it will help you discover local bakeries, donut experts and farm stands that are baking up the best donuts you never knew existed.
We aren't the only ones to be enamored with this app. Apple has selected it as the best new app in the food & drink category. The only downfall is that it costs $0.99 -- which is a lot when it comes to apps. So the question is: how much do donuts mean to you?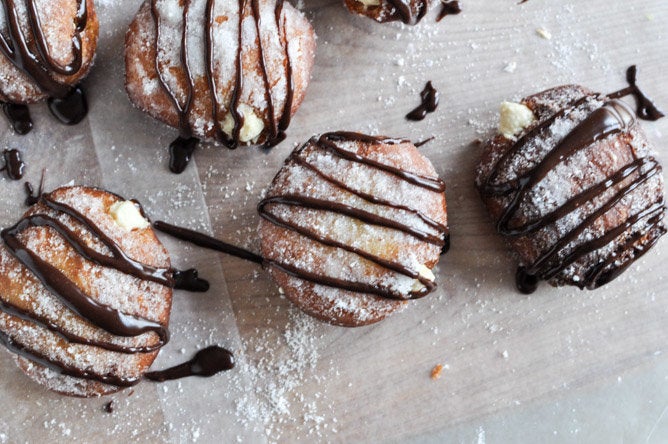 Everyone's Doing It: Homemade Donuts
Popular in the Community