If you love donuts, and you love playing pool, it's time to start saving your dough for this unique donut-shaped pool table from designer Cleon Daniel. Not only does this pool table look like a delicious strawberry-frosted donut, but the pool balls are colored to look like sprinkles, too. And, it's fully functional -- with a few adaptations.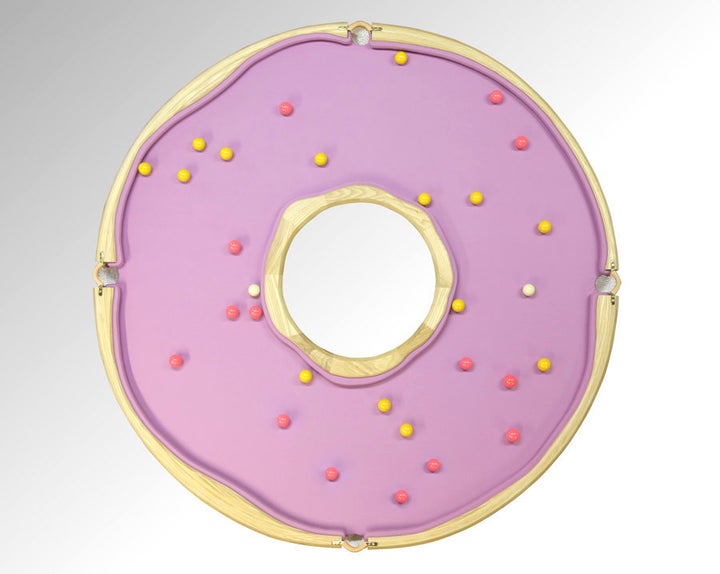 The center of the pool table is large enough for a person squeeze into and take a shot. But the uneven edges that help create the frosted appearance of this donut pool table make for an unpredictable game, because it means the balls can ricochet in any and all directions. It isn't meant for those who take pool too seriously, only folks who take donuts to heart.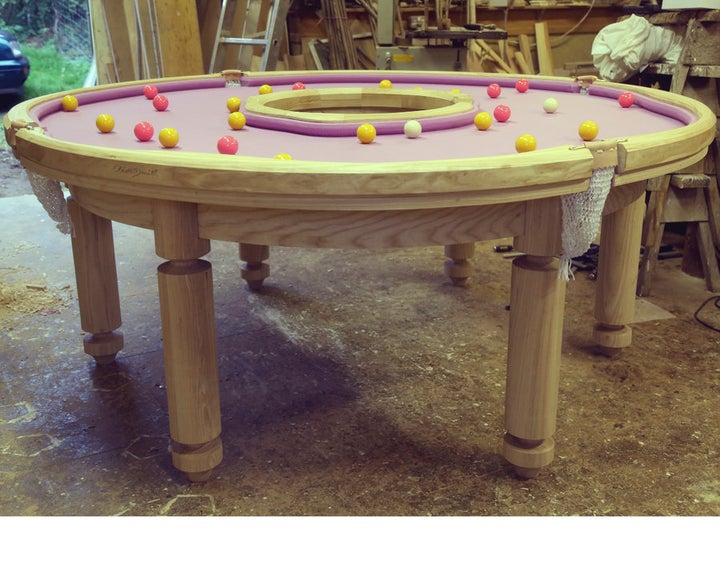 This first-of-its-kind table took eight weeks to make by hand and is not yet priced. Though considering that Daniels' banana-shaped pool table sold for $9,000, we're willing to bet it ain't going to be cheap. You might be better off buying a dozen donuts.