With my biz, we hear a lot about breakups and how love can go hideously wrong. So this one might be jumping the gun a little here since it's just rumored that Taylor flew across the country to go on a date with Calvin, but hey -- look who we're talking about here. She's been single for a while and I mean, have you seen the underwear pictures of Calvin Harris lately? Exactly. So what will happen when Taylor and her next victim, um, I mean, boyfriend (AKA Calvin) inevitably date and then break up?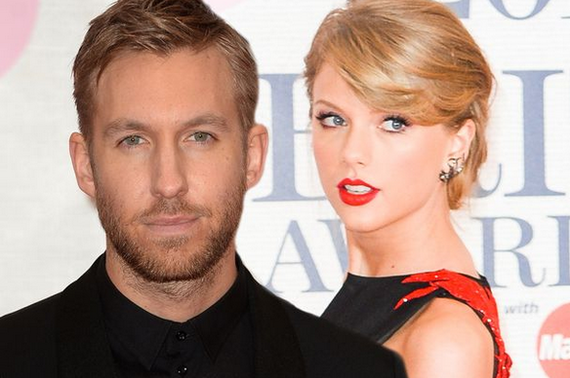 1. Sing It Out: During their passionate love-fest, they will obviously end up recording a song together -- a la Taylor and John Mayer and Harris and Rita Ora. Especially with T-Swift's new pop persona, who's to say she won't join her new man and try out the EDM scene? But who will burn the other more after their breakup -- Harris by withholding a song he produces for Swift, or Swift by writing another breakup jam?
2. Awkwaaaaaard: Taylor won't be able to travel to Scotland, like, ever, ever, ever. John Mayer recently joked of how he'll be being avoided by Swift at the Grammy's this year, and a video was posted a few months ago of Taylor and the Haim girls awkwardly running into Harry Styles. There were also reports of Tay Tay freaking out and running to the bathroom when there was a chance of an almost run-in with ex Jake Gyllenhaal. We find it safe to say, Taylor does not take running into her long list of ex-lovers with poise.
3. Everybody Be Cool: Maybe this time it'll be a reverse post-breakup event for these two. Taylor will shake it off. She's getting older, maybe she'll get over this one much easier. Everyone needs just a little fun now and then. And Calvin will sing "You Used to Hold Me" alone in his bedroom.
Calling all HuffPost superfans!
Sign up for membership to become a founding member and help shape HuffPost's next chapter