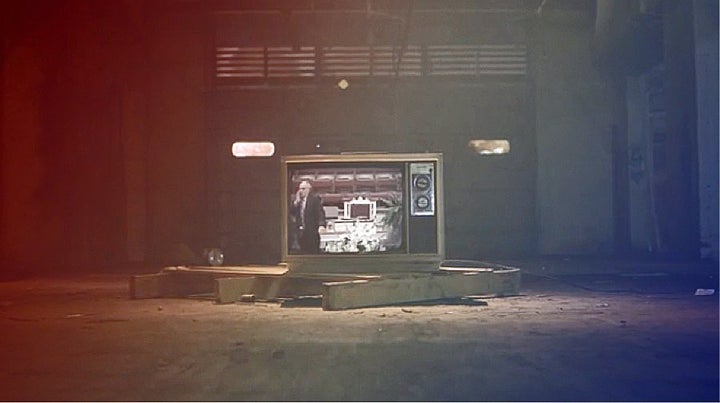 Every October, people across the country drag fake corpses, spider webs, graves and other ghoulish decor from the depths of their cellars and onto their front porches. They convince their friends to go on ghost tours and visit fright fests and haunted houses.
Essentially, they voluntarily submit themselves to an array of terrors. 'Tis the Halloween season.
This October, however, even the most stubborn amongst us won't be able to escape fall's variety of horrors. Why? Because on Oct. 31, 2016, America will be days away from one of the most divisive elections in our nation's history. Donald Trump will undoubtedly be screaming louder than ever about immigration reform and healthcare. Voters will be waking up in the middle of the night, their sleep interrupted by nightmares of an alt-right dystopia.
To capitalize on the inevitable hellscape that will be October 2016, an artist by the name of Pedro Reyes is launching a haunted house of his own. The project, dubbed "Doomocracy," is described as "a haunted house where visitors will navigate a maze of near apocalyptic torments, from climate change to pandemic gun violence and more."
The house of political horrors will be open to the public this October, stuffed inside the once-abandoned Brooklyn Army Terminal in New York City. Details on the physical look of the attraction are sparse, though the video from Doomocracy's Kickstarter "camPAIN" gives you a glimpse inside the naked terminal itself.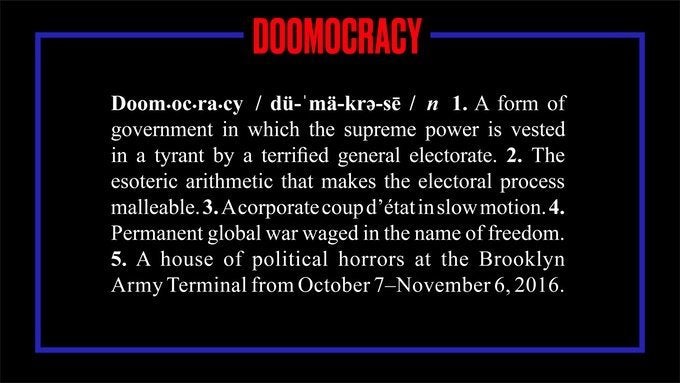 A telling warning posted on Kickstarter gives just a few more hints:
Doomocracy aims to shock, amuse, provoke, even disturb. Be forewarned, Doomocracy will challenge you both physically and mentally and by choosing to enter you will encounter all those "mature content" things you're usually warned of … and more.
"Which monsters will [you] find in this place?" Pedro Reyes prods in the video above. "This is a new kind of monster. A monster that is really chasing us in real life. New vampires are banks. New Frankensteins are Monsanto."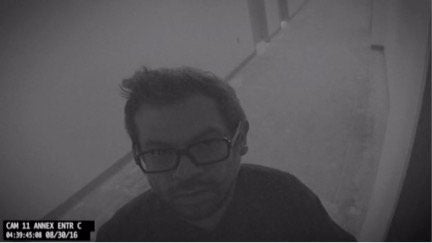 Creative Time's projects usually attract a high volume of visitors, making them some of the best attended art events in New York City. So it's no surprise that free tickets to Doomocracy sold out two hours after Creative Time launched registration on Eventbrite.
The good news: You can sign up to volunteer at Doomocracy, guiding and assisting visitors as they make their way through Reyes' spine-chilling creation. Hey, there's no escaping the election, folks. You might as well see some art while you suffer.
Doomocracy opens to the public on Oct. 7 and runs until Nov. 6, 2016, at Brooklyn Army Terminal.
Calling all HuffPost superfans!
Sign up for membership to become a founding member and help shape HuffPost's next chapter
BEFORE YOU GO
PHOTO GALLERY
Feminist Halloween Costumes 2015