Four hours' drive north of Chicago, Door County, Wisconsin has been a Midwest weekend getaway staple for generations. During the fall season, when the colors really start to pop, this idyllic bit of countryside becomes one of the best places to experience a truly classic American autumn. Here are some very good reasons why you should go (and what you should do when you get there), whether it's now, next year or both.
#1 First off, there's this.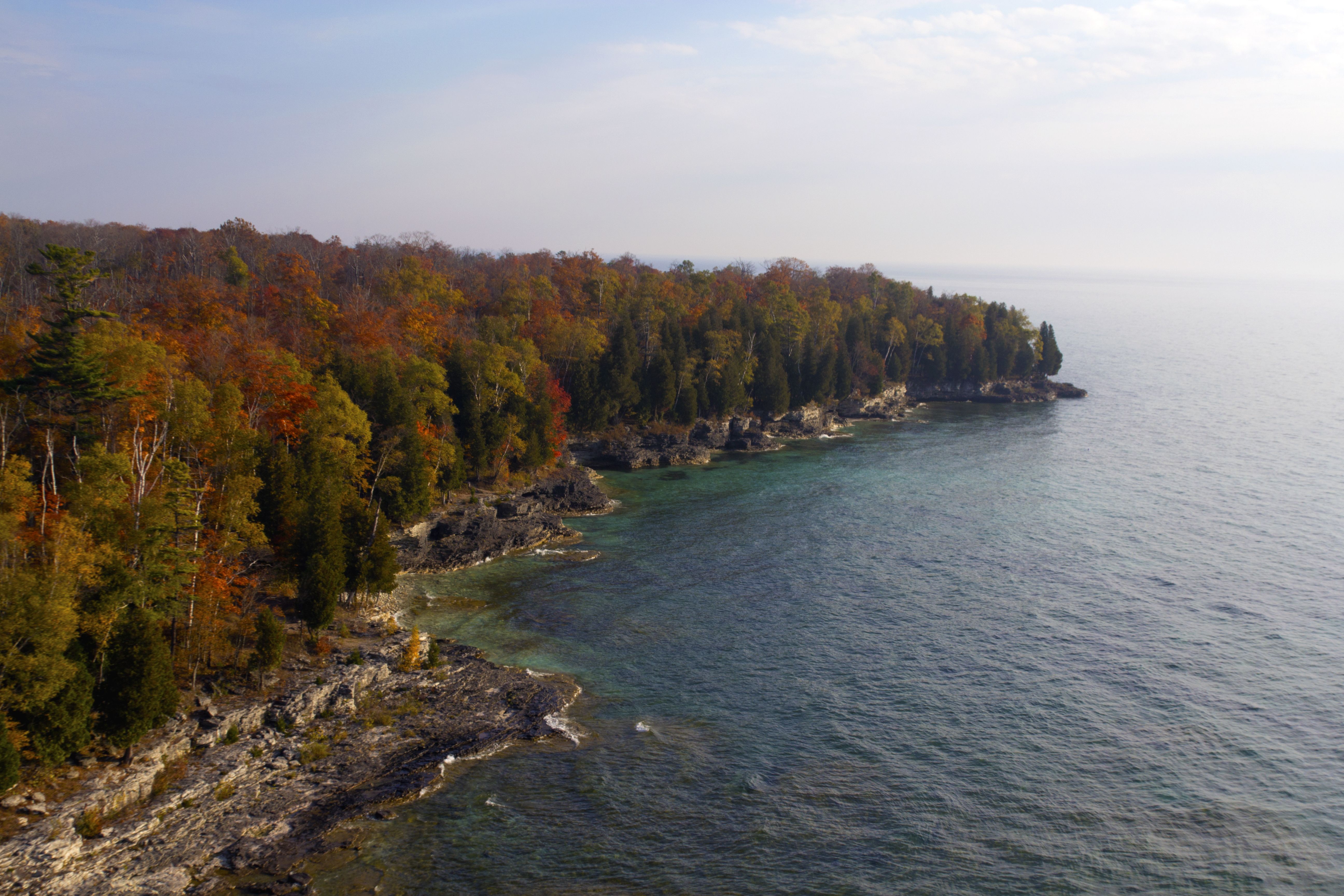 Door County brags 298 miles of stunning coastline -- the aquamarine waters and crashing waves of upper Lake Michigan on the east, the more placid Green Bay on the west. With the leaves changing in the background, it's kind of perfect.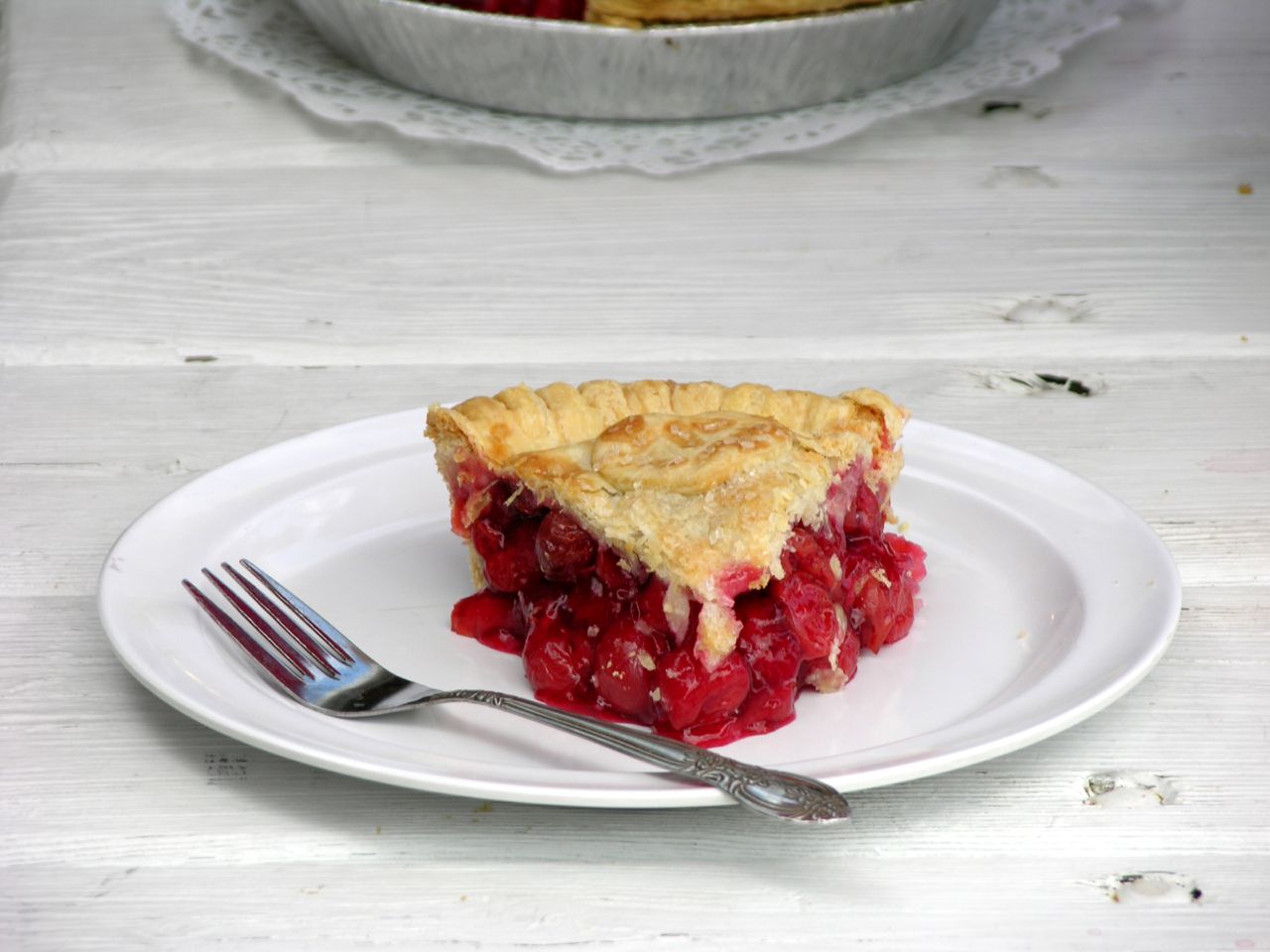 Known for sweet-tart Montmorency cherries, Door County is pie heaven. (This one's from Seaquist Orchards, in Ellison Bay.)
#3 Not that it's all cherry pies and jam and things your Grandma likes.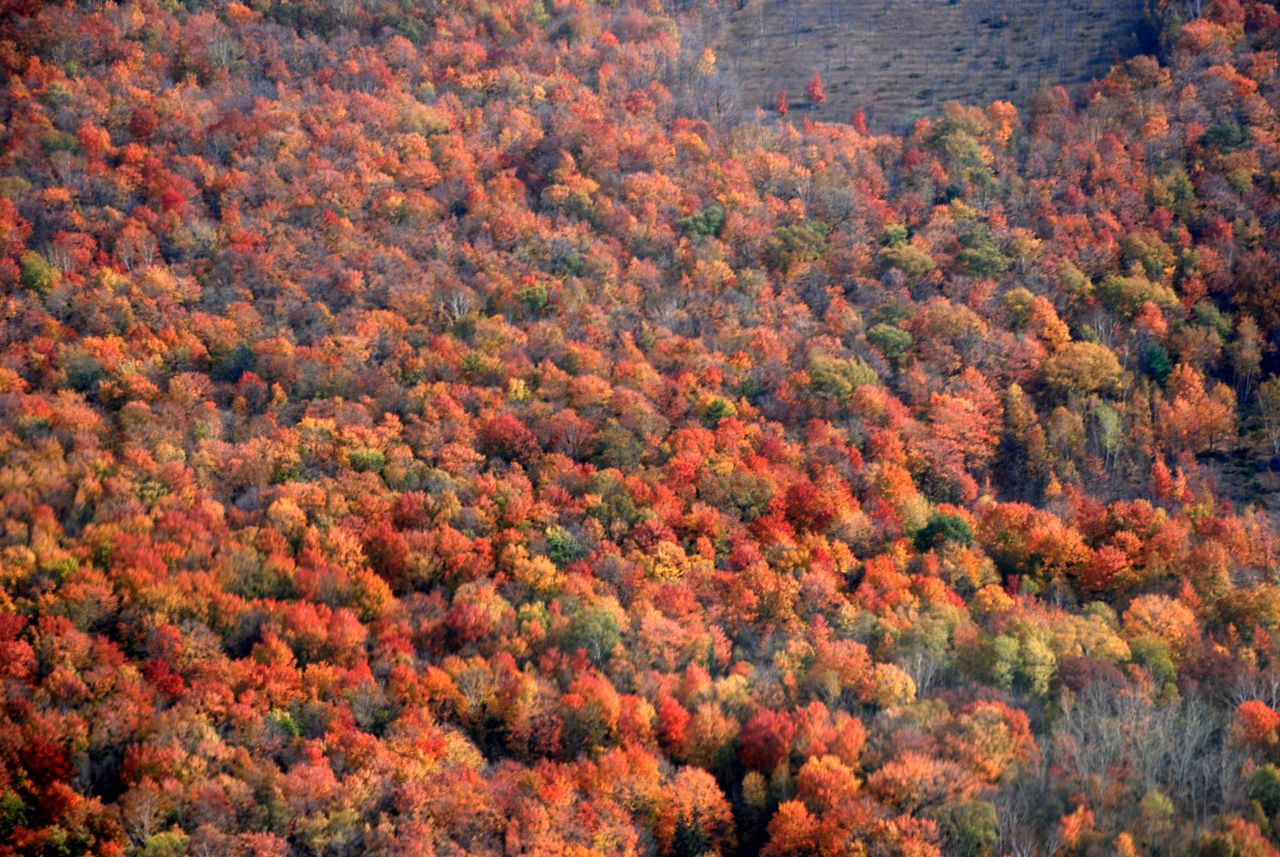 The county's finest asset? Limitless natural beauty.
#4 You can see it all by kayak...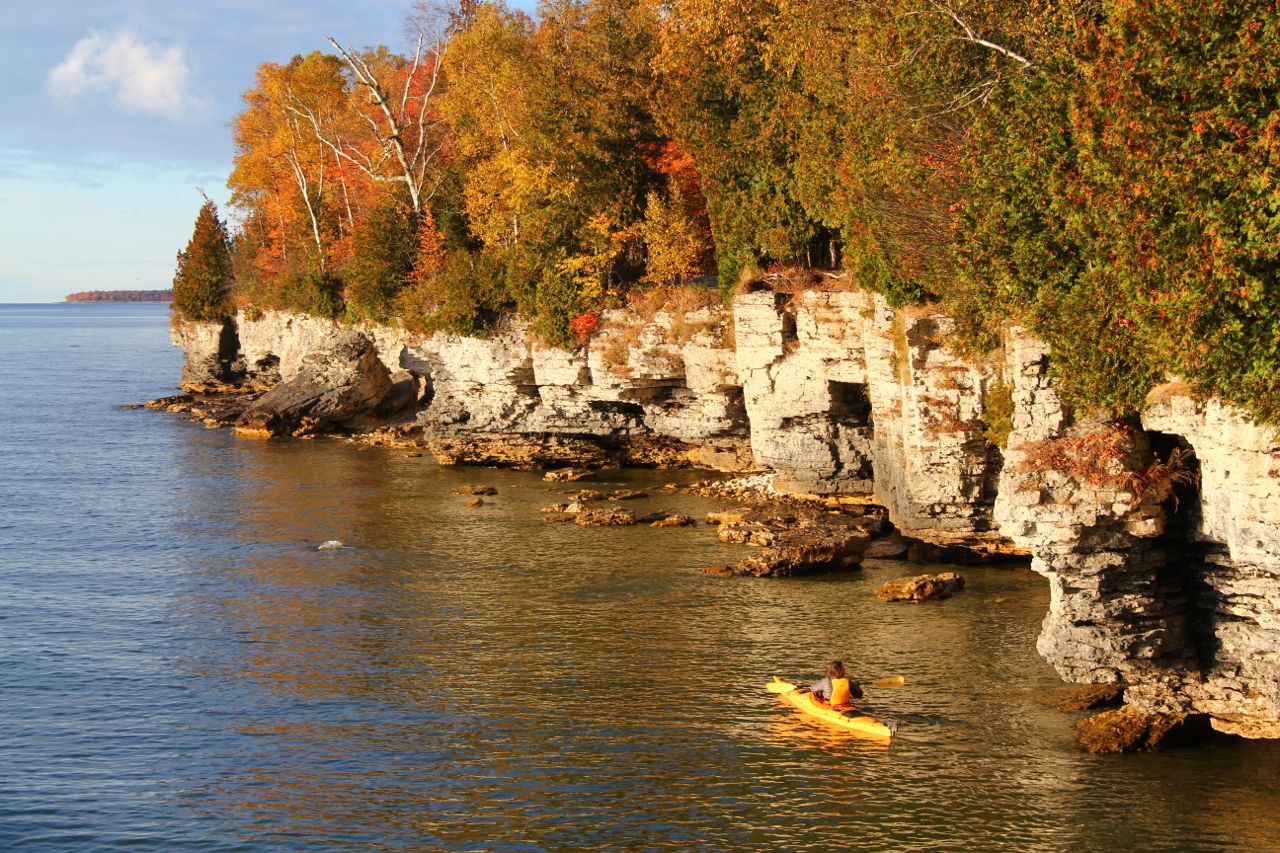 Cave Point County Park is a can't-miss. For best results, definitely get a kayak.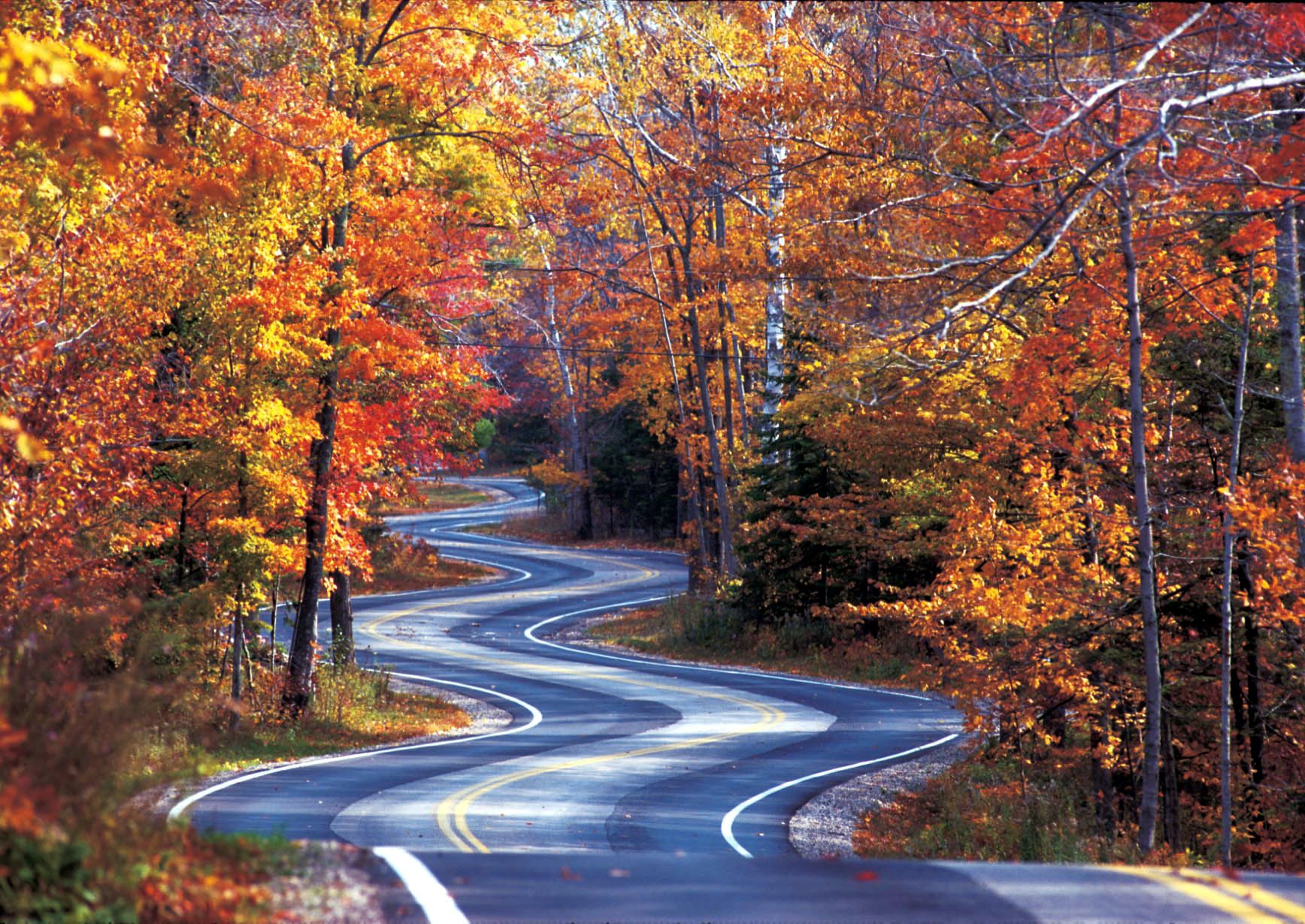 Highway 42 ends at the tip of the peninsula in rather dramatic style.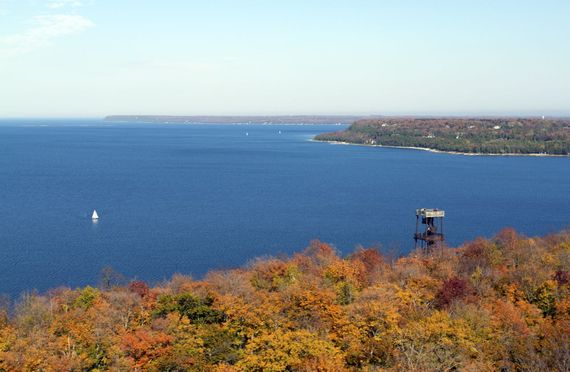 Eagle Tower at Peninsula State Park is the place to be at sunset. Built in 1932, it's a bit of a relic, but a must-climb all the same.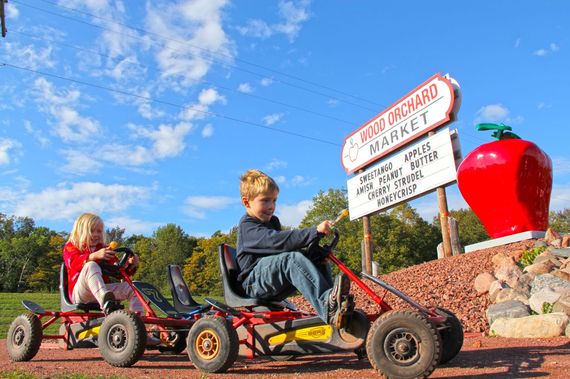 These two have it all figured out.
#8 You can hike for hours along beautiful beaches and never see another human.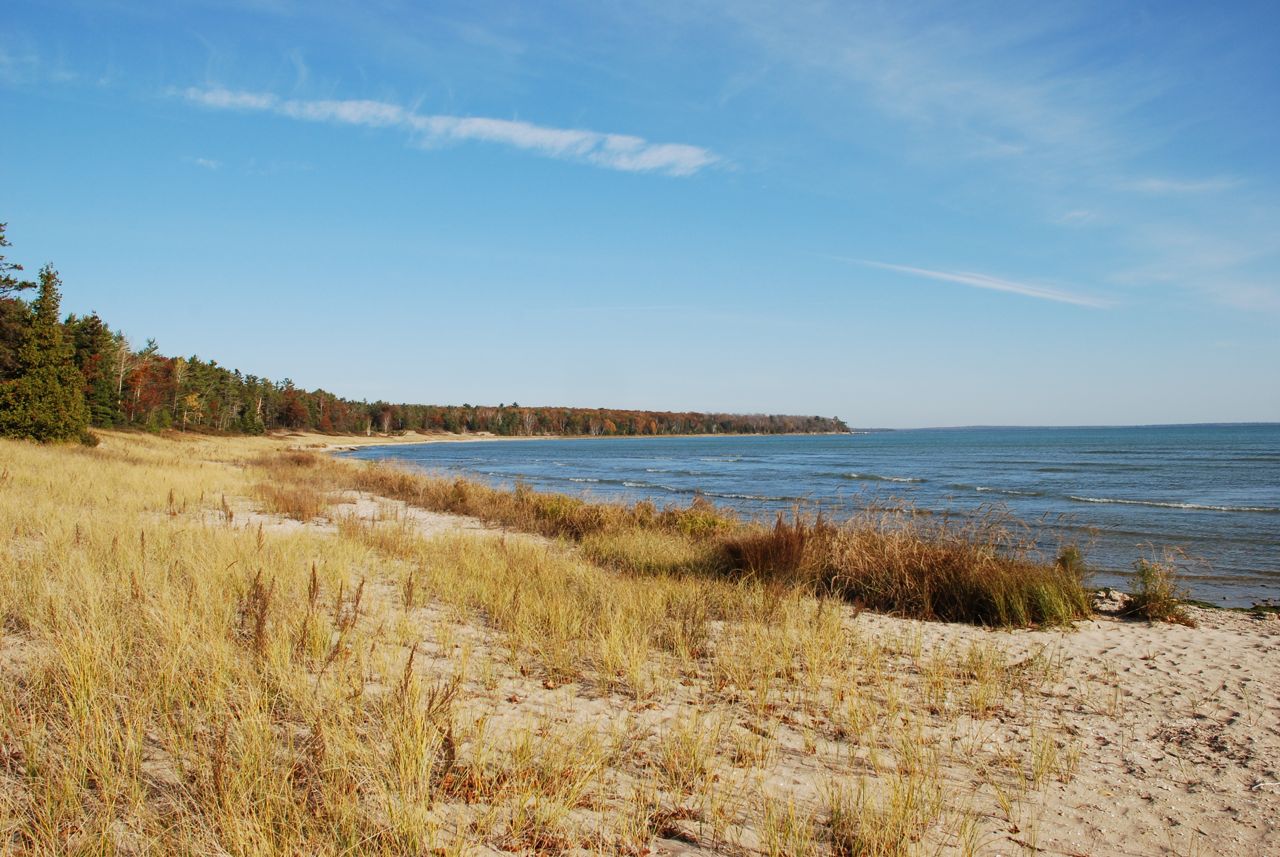 Places like Newport State Park can feel almost too rugged and remote to be in the sedate Midwest.
#9 Cherry stuffed french toast will remind you exactly where you are.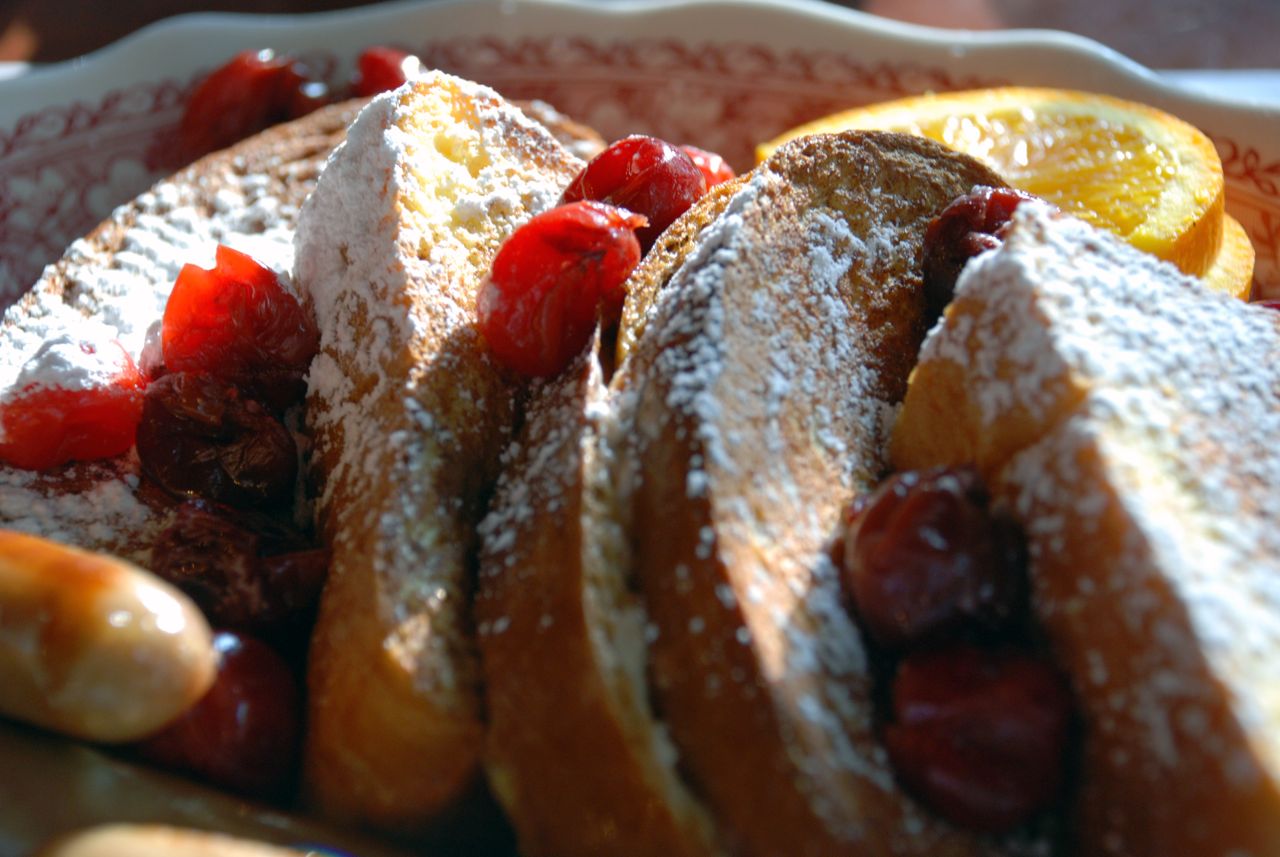 The White Gull Inn serves a version that has received an accolade or two, for good reason.
#10 And so will the absolutely giant pizzas.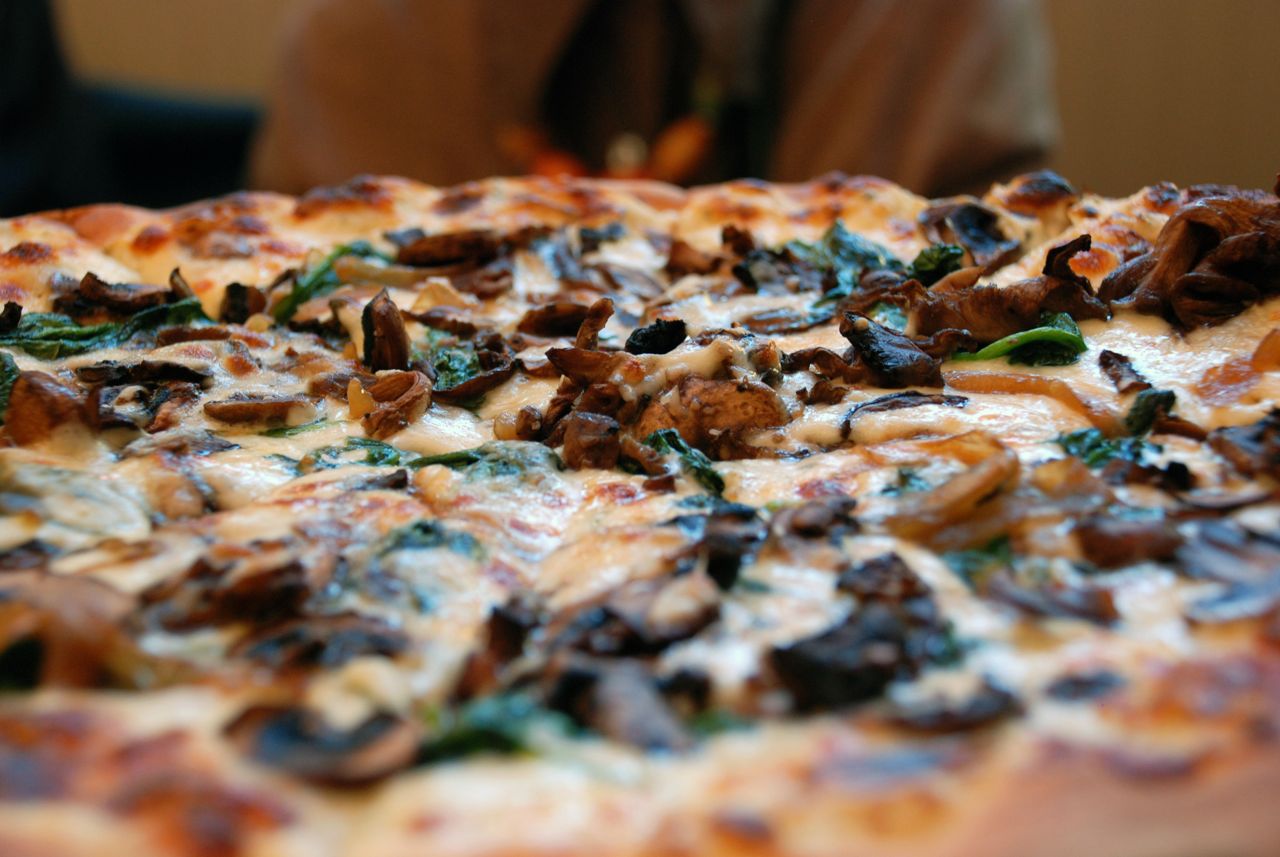 Wild Tomato in Fish Creek isn't just a pizza joint, it's one of the peninsula's best places to eat, known for smart sourcing and a great selection of beers on tap.
#11 It's the perfect fuel for more adventuring, whether you head off for a hike in the woods...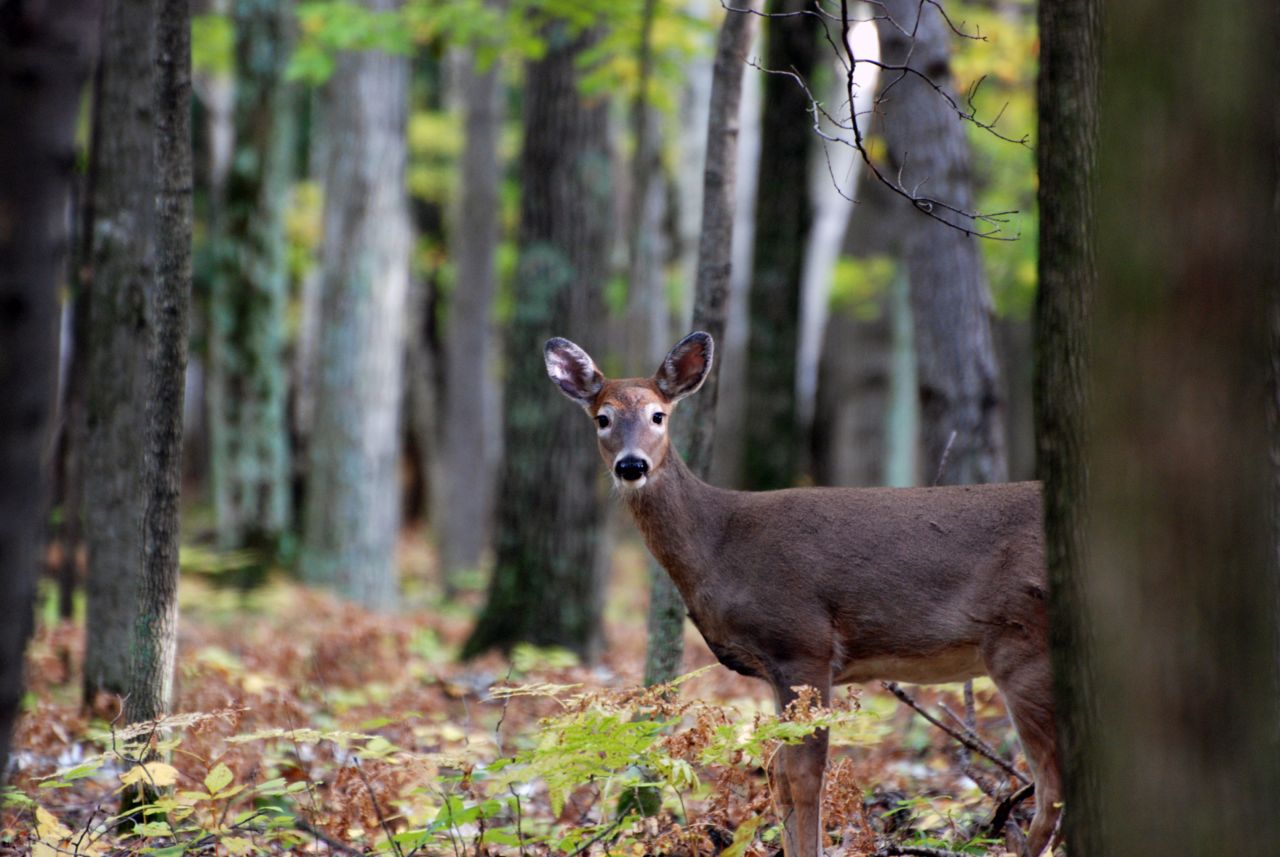 #12 A trip out to one of the many lighthouses...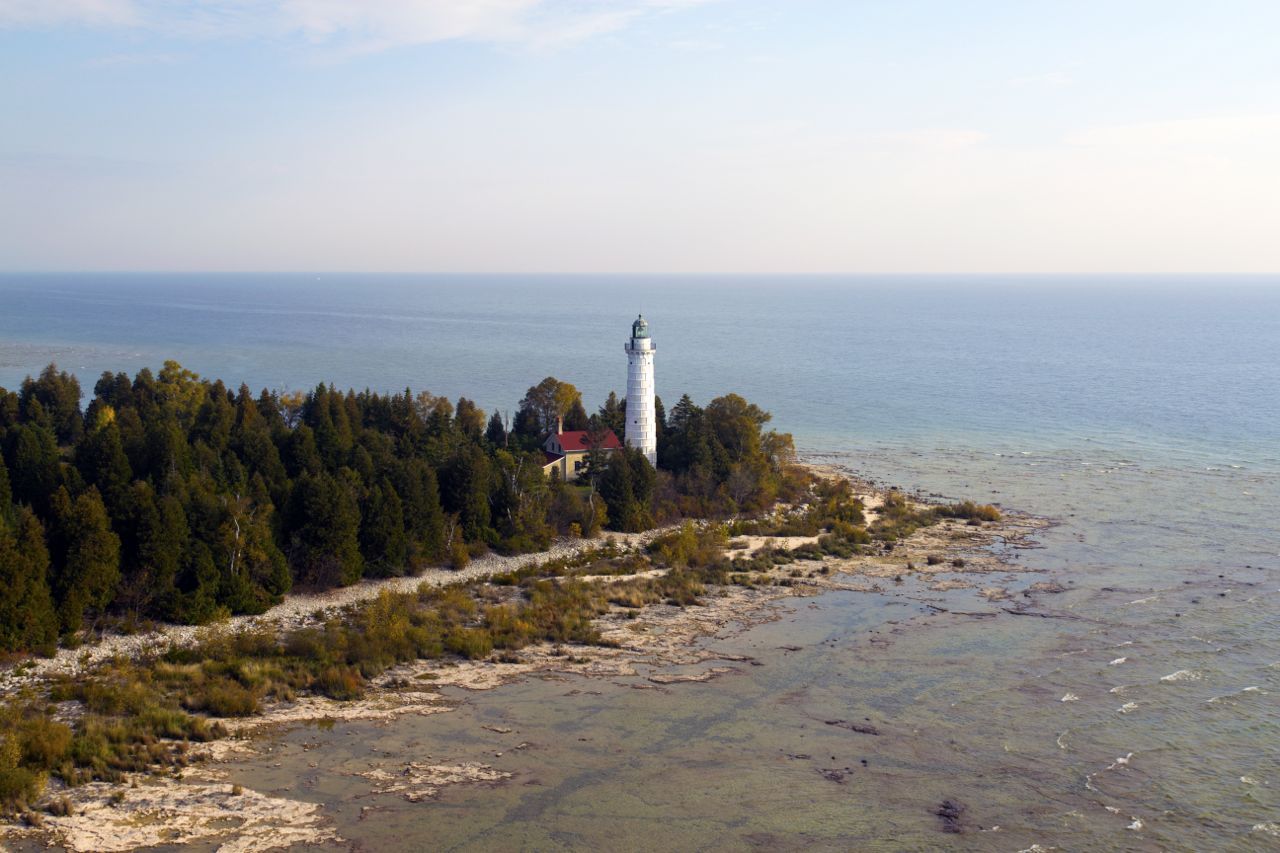 There are 11 lighthouses in Door County, out of 35 in the state of Wisconsin.
#13 A sunrise walk along the lake...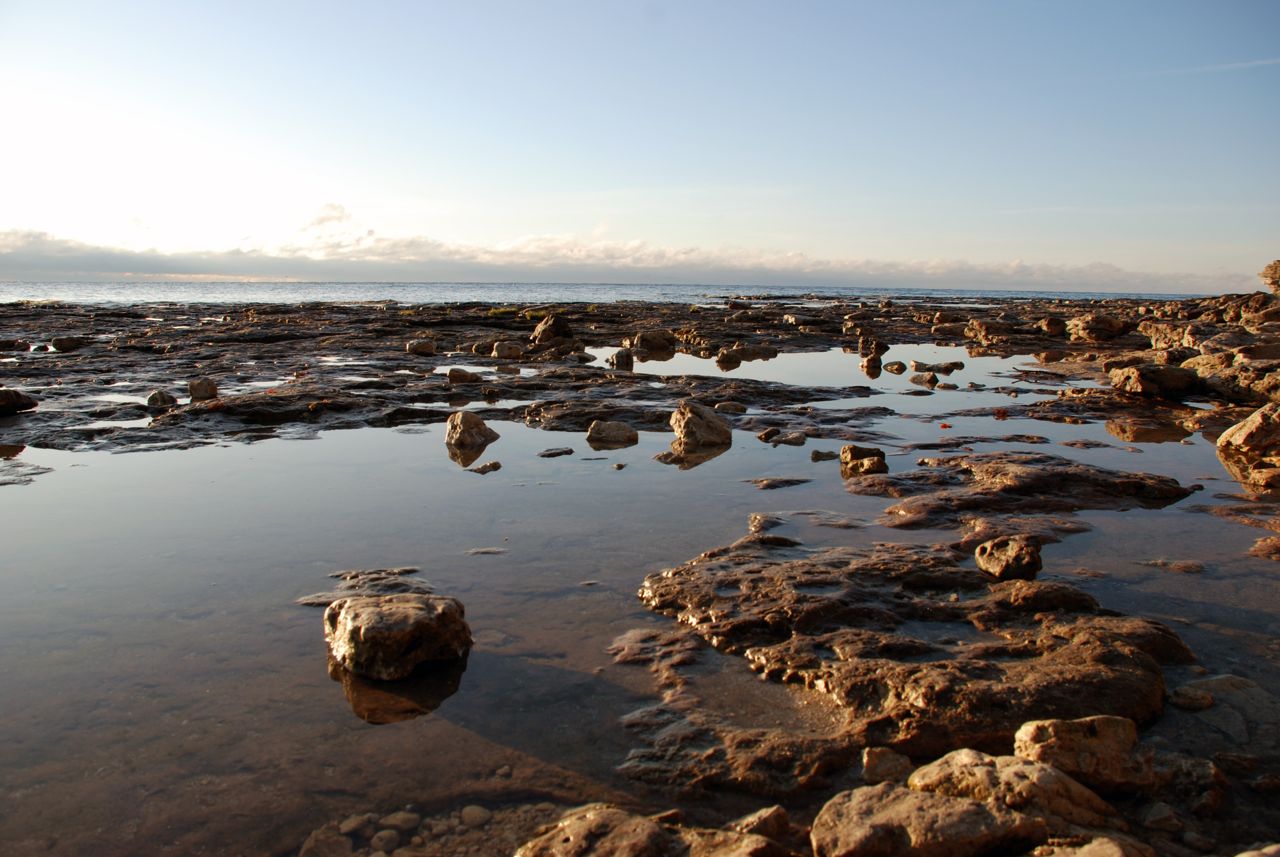 (File under: Things That Never Get Old.)
#14 Or a farm stand crawl.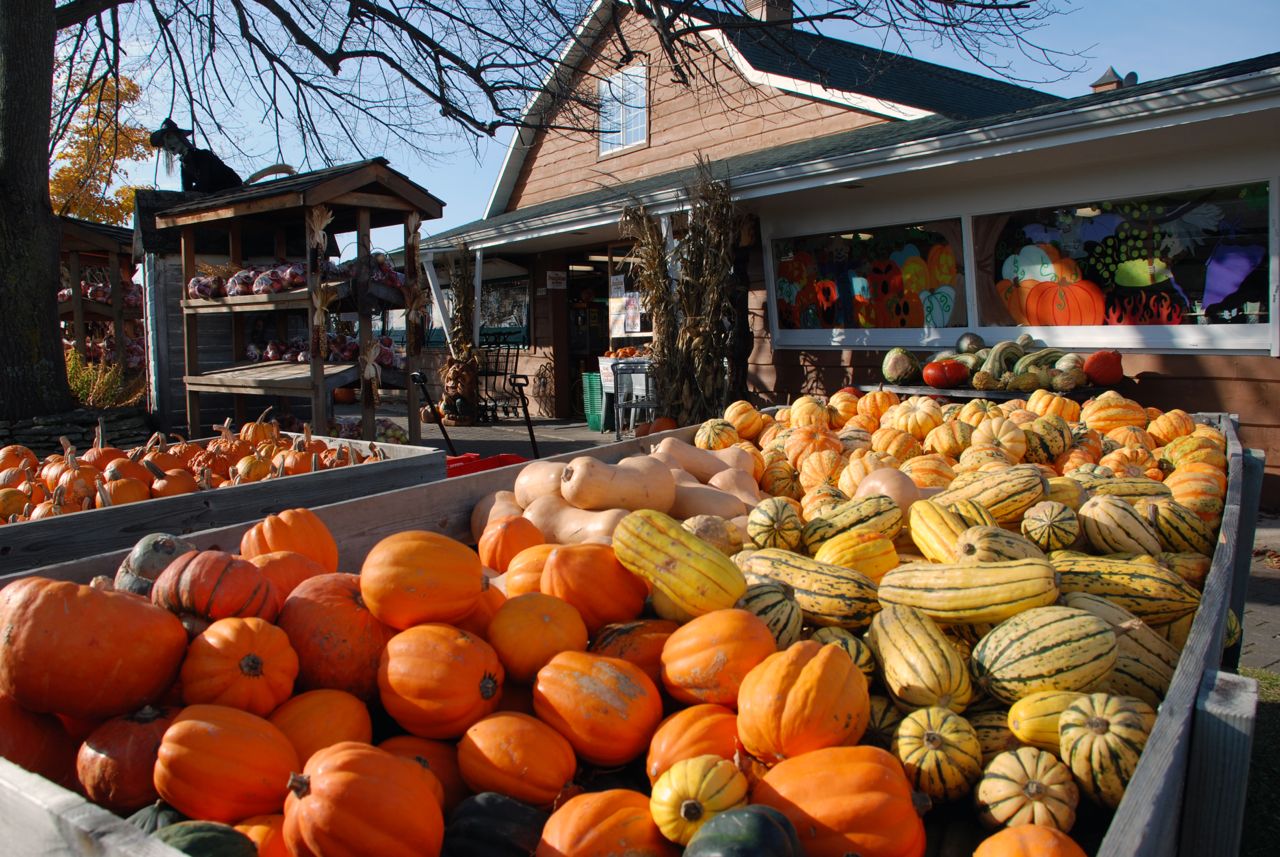 Fun game: See how many cider donuts you can eat in one day. They are very good here.
#15 But whatever you do, get yourself up here, and quickly...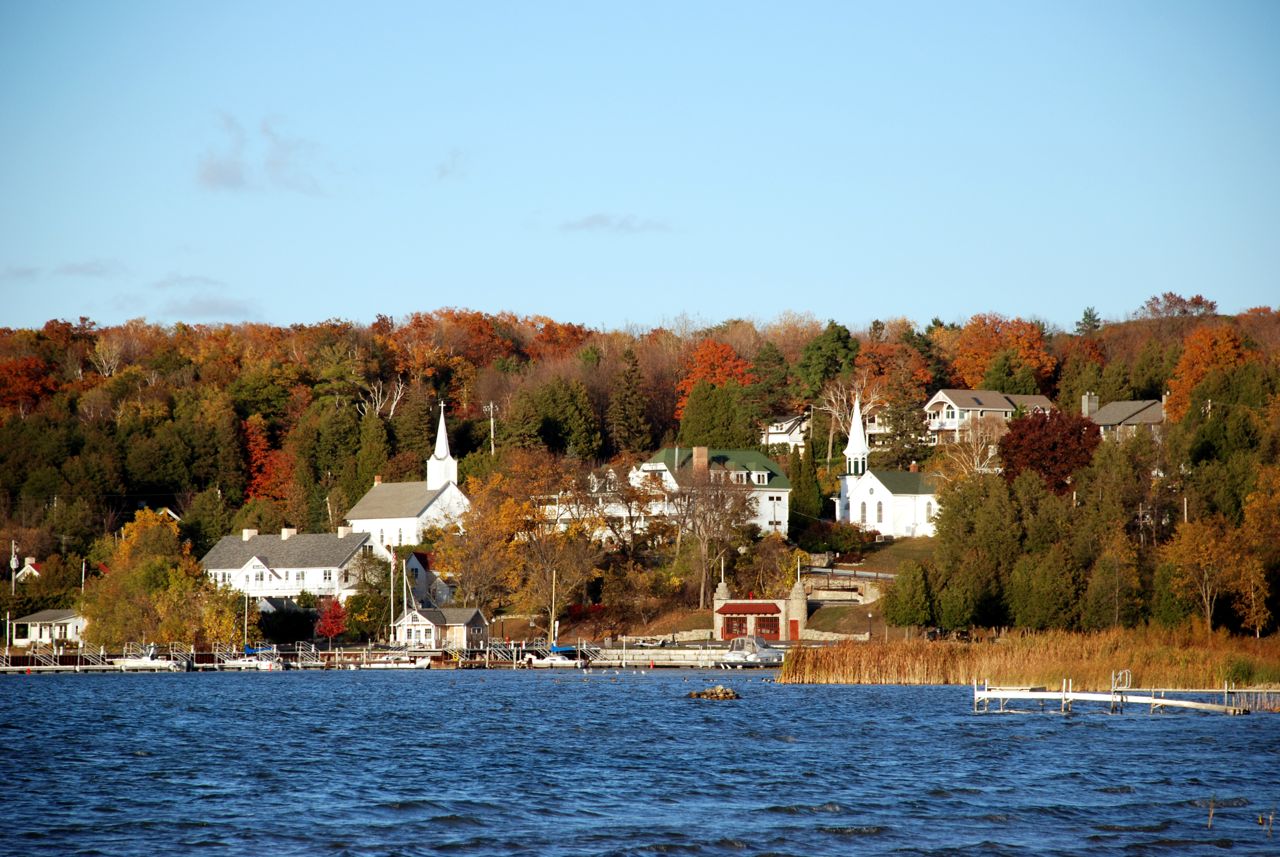 (Book in to one of the charming bay front towns, such as the classic-feeling Ephraim...)
#16 Because the sun's about to set on yet another spectacular fall season.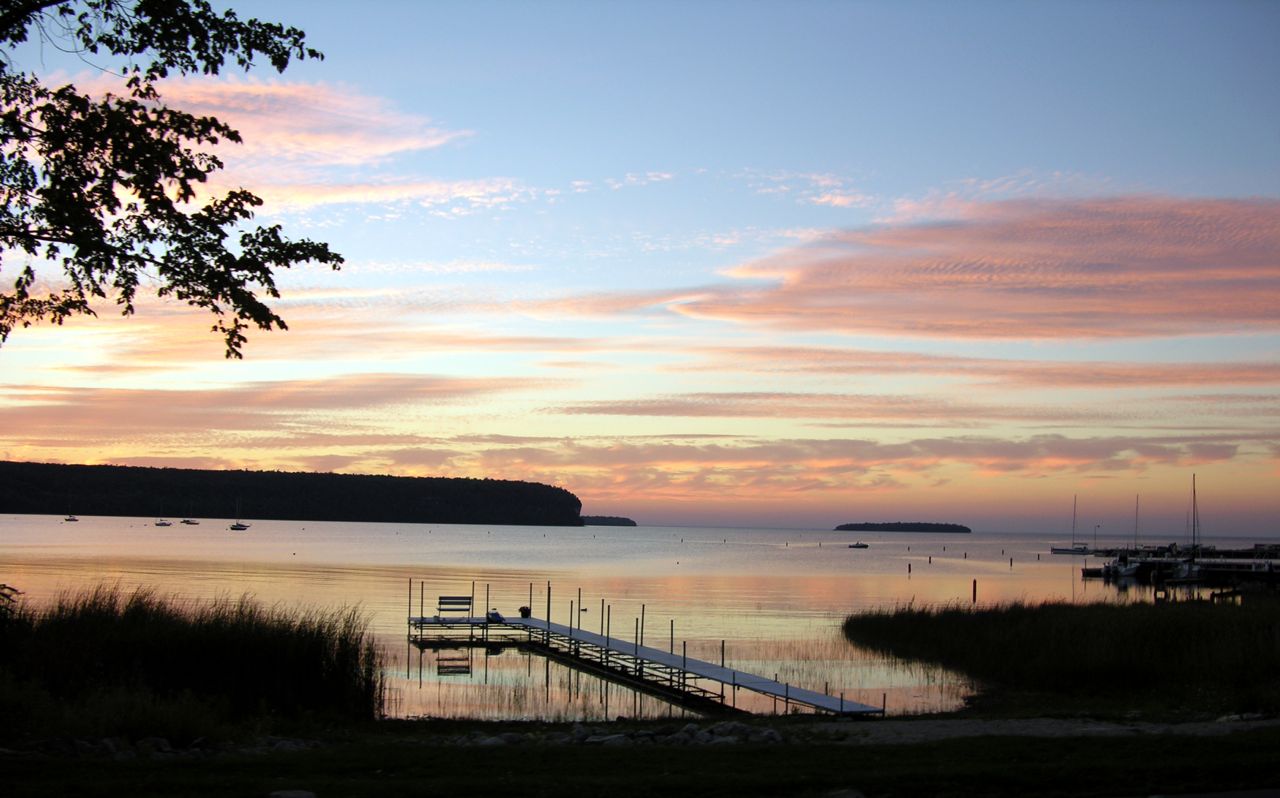 All images by Jon Jarosh/Door County Visitor Bureau. Learn more about the region at doorcounty.com.
Related