Sometimes, despite our best efforts, scientific pursuits don't always go according to plan. And sometimes, a pit to hell may open up right beneath your feet.
Take Turkmenistan's aptly named Door to Hell, a 230-foot-wide crater in the middle of the desert near the village of Deweze. In 1971, a team of Soviet scientists set up a drilling platform looking for natural gas reserves. The rig collapsed, and fearing the spread of poisonous methane gas, the researchers set the crater on fire hoping it would burn out in a few hours.
That was more than 40 years ago.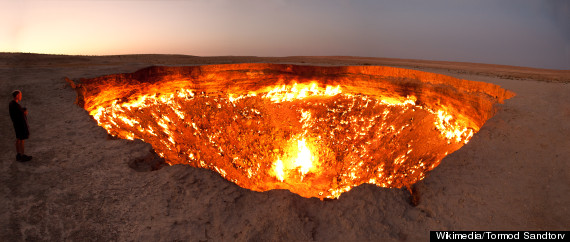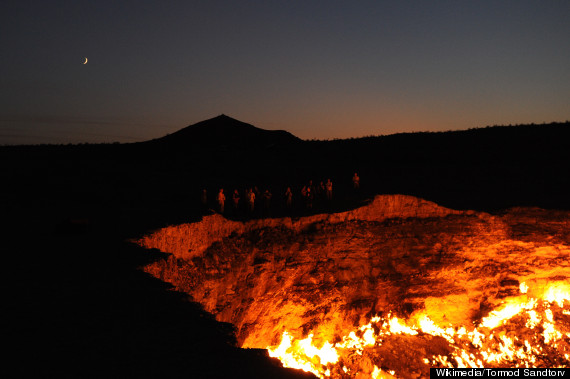 Take a look at a few more photos of the crater below -- dozens of other terrifying, yet less fiery, Gates to Hell also exist around the world.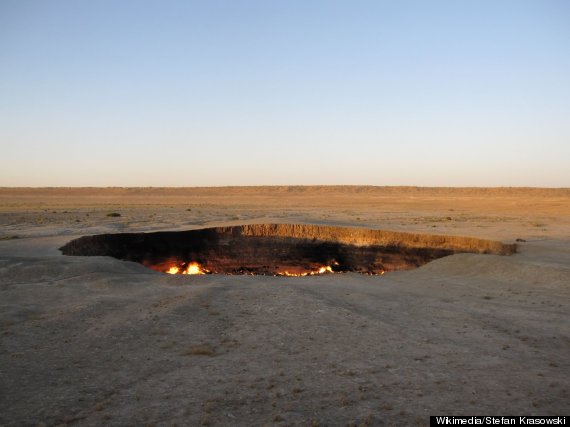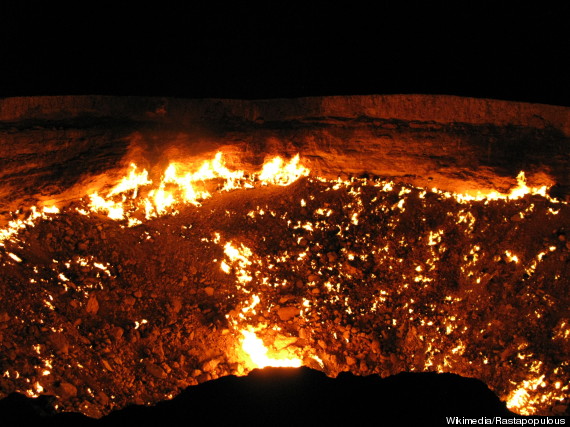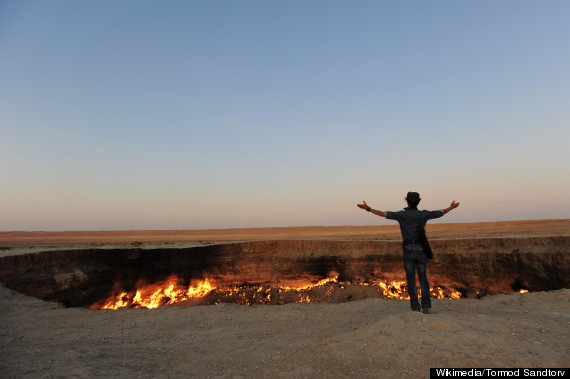 Related
Before You Go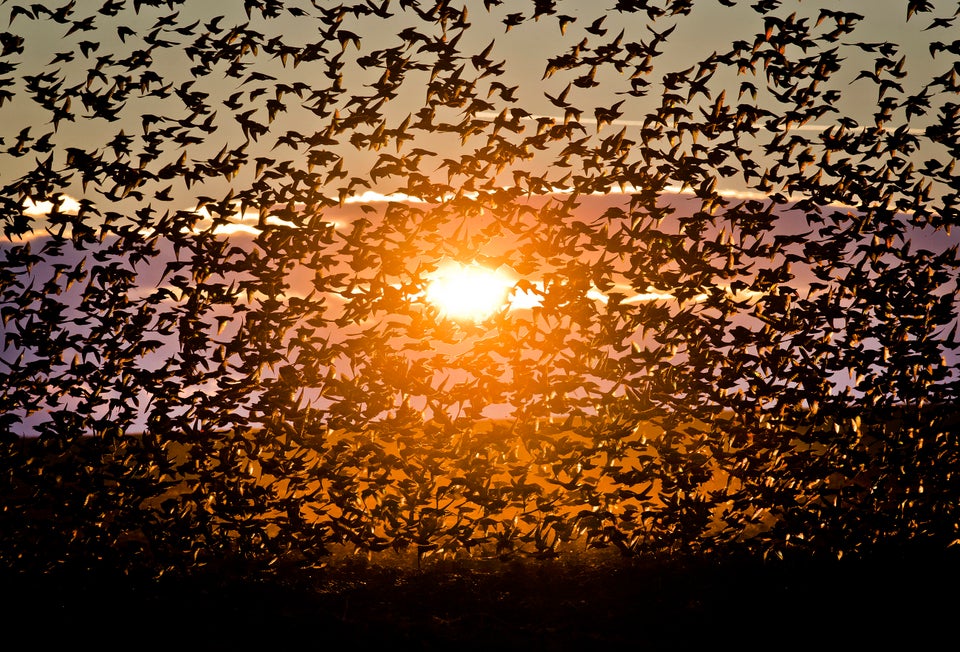 Stunning Images From Around The World
Popular in the Community