With Versace for H&M sold out and Jason Wu for Target still in the offing, we've been needing our designer collaboration fix.
As announced in October, Doo-Ri Chung's Macy's project is part of the department store's Impulse brand, which has previously collaborated with Karl Lagerfeld and Giambattista Valli. But these pieces, which hit stores on February 15, are pure Doo.Ri, incorporating vivid jewel tones, paintbrush prints and her signature jersey draping.
The idea, Chung told us, is to design for the same woman who might already wear Doo.Ri off the runway. "I think the customer might be the same," Chung said, "I think their salaries might be different, and I think that's what was exciting for me -- I want to dress a modern woman, and if I can give them a different price point, then that's great."
We glimpsed a printed coat layered over a contrasting color print dress that just screamed "FLOTUS" and Chung had a suggestion of her own. "There's a red dress that I think she would look great in that as well," she told us.
Check out the red frock as well as a few more looks below. Could you see Michelle Obama -- or yourself, for that matter -- wearing the pieces?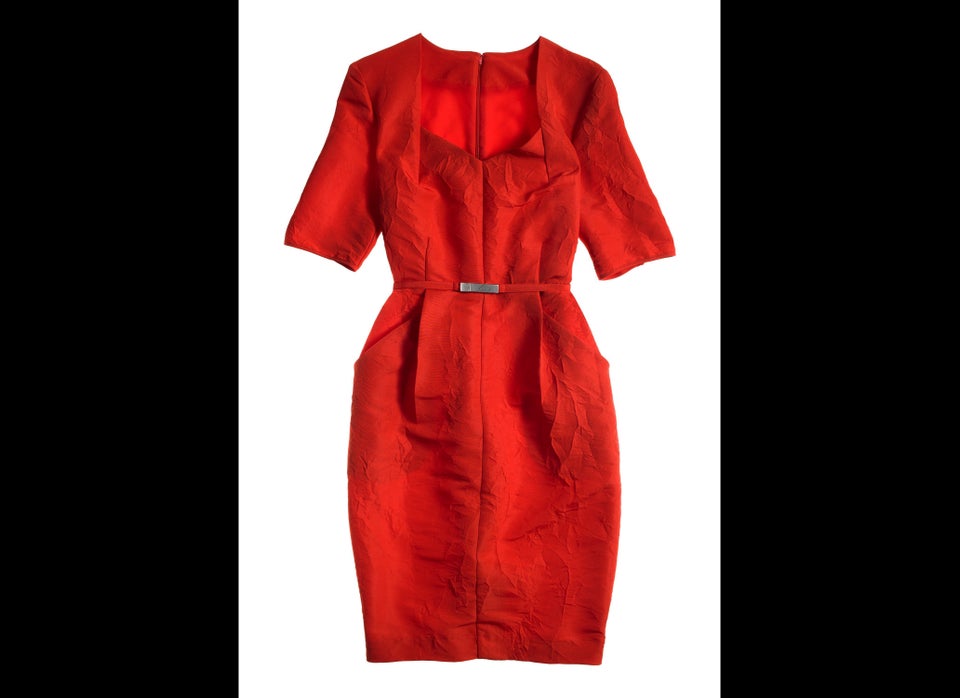 doo.ri for Macy's
Related