Eastern religions, yoga, vegetarianism and meditation are just a few of the so-called "hobbies" that may lead to demonic possession, according to a list that was distributed by people posing as a fundamentalist group outside Comic-Con 2012.
The pamphlet, which can be viewed in full on the film's blog, lampoons Chick tracts -- short, evangelical comic books that espouse Christian fundamentalist beliefs.
"Beloved, do not take part in any of these components of Satan's Spiritual Structure," the pamphlet reads. "They are doorways to demonic possession."
Items on the blacklist range from offensive, to humorous, to nonsensical. According to the list, "Harry Potter" may cause demonic possession, as may Cyberpunk Culture, the Burning Man festival, raves and postmodernism.
Oddly, many traditional sins are absent from the list.
What do you think is the most ridiculous or offensive item on this list? Let us know in the comments.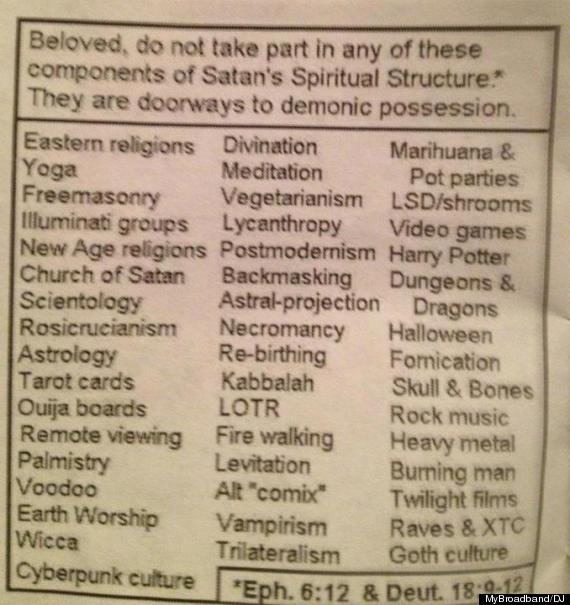 Related
Before You Go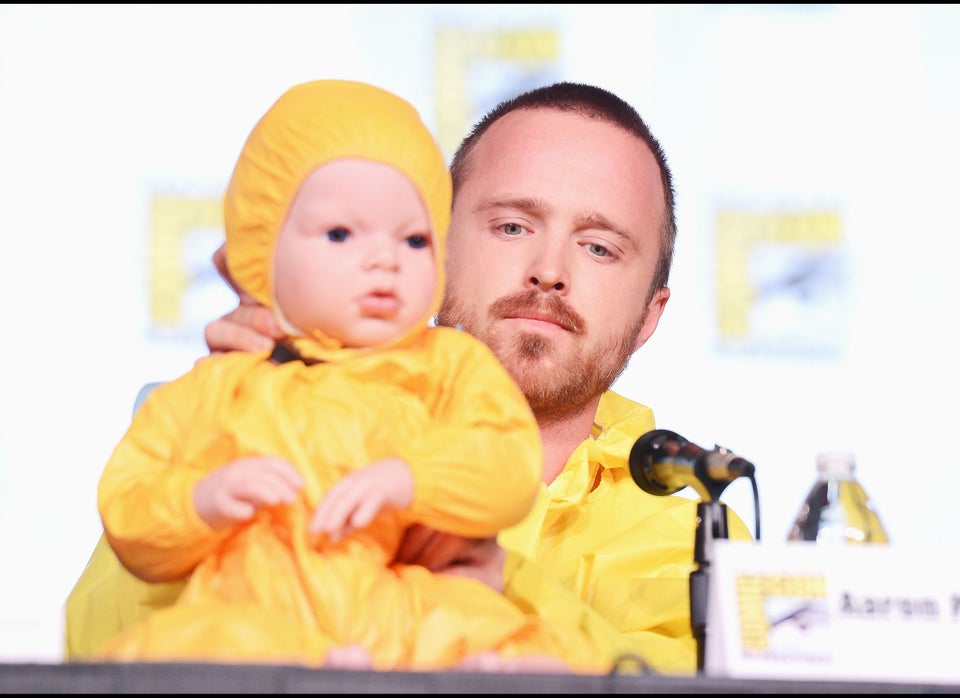 Comic Con 2012
Popular in the Community