There is something genius about setting a coming-of-age comedy in 2014 and making the main characters obsessed with '90s hip-hop. You get the best of both worlds: the pop culture references, Bitcoin, iPhones and YouTube -- paired with the flyest '90s wardrobe a teenager could ask for, a soundtrack featuring NWA, Easy E, Snoop Dogg and, most important, the perfect flattop.
"Dope" is hands down one of the freshest films at this year's Sundance Film Festival -- written and directed by Rick Famuyiwa and starring soon-to-be huge Shameik Moore as Malcolm, an uber-nerd punk band singer growing up in a neighborhood called "The Bottoms" in Inglewood, California.
Gang violence is rampant, Malcolm gets picked on and his shoes are stolen regularly, but he is the perfect protagonist with his Wikipedia-like knowledge, impeccable sense of style and passion for getting into Harvard University. He's the cool nerd.
Malcolm's sidekicks, Diggy (Kiersey Clemons) and Jib (Tony Revolori), are equally dweeby and '90s obsessed, and none of them fit in where they are. They have a punk band and comb through vinyl at the record store. Their loyalty to Malcolm is essential in a film that becomes a series of unlucky events strung together like shoddy beads on a string -- you wait for everything to fall apart as they desperately pedal their bikes through the neighborhood trying to keep it all together.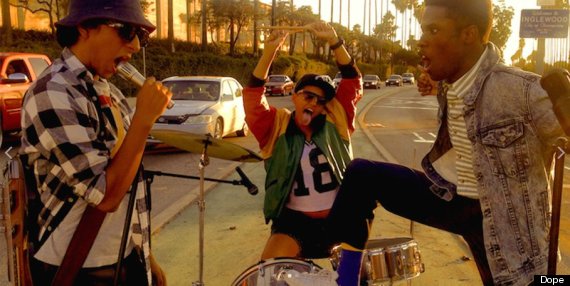 With comparisons to "Superbad" and "Go," among other films, "Dope" has become Sundance's buzziest title, and with good reason: it's blisteringly funny and expertly made. Famuyiwa playfully twirls clichés, stereotypes and nostalgia around his finger like it's a game. The tongue-in-cheek tone surely serves to remind audiences not to take any of this too seriously. And yet, there are moments of poignancy where, in between laughs, you will find yourself rooting for this misfit crew like they are your youngest, most favorite siblings.
At the time of publishing, The Weinstein Company and Fox Searchlight are among the studios currently bidding to acquire the film for distribution. Whoever winds up with it, will have a winner on its hands. We can't wait to see it again.
UPDATE: Open Road Films and Sony Pictures Worldwide Acquisitions acquired the film Sunday for $7 million. Open Road will handle domestic distribution and Sony will take international.
Support HuffPost
The Stakes Have Never Been Higher
Before You Go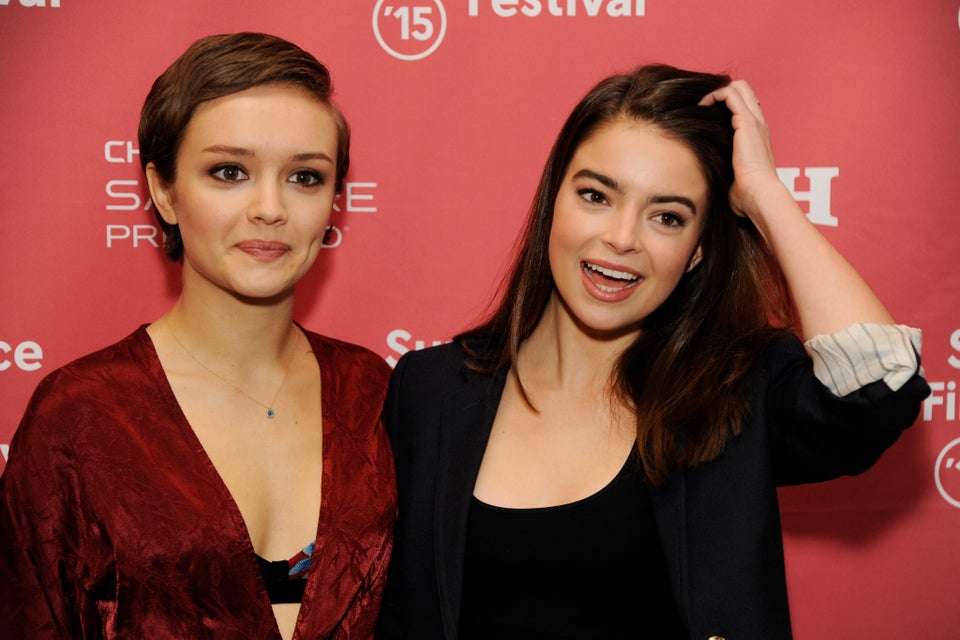 Sundance 2015
Popular in the Community