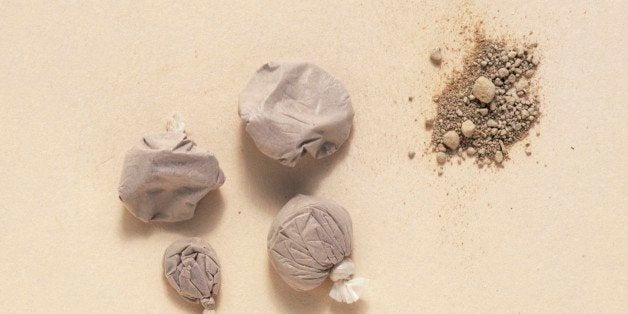 Most people celebrate their twenty-first birthday by drinking alcohol legally for the first time. For my twenty-first in 1993, I tried heroin for the first time. All it took was a small-scale, but measured, injection with the assistance of a friend. Only seconds later, both the rate and depth of my respiration sharply decreased. My breathing rate tumbled down to about to two-to-four breaths per minute. As my respiratory rate declined, my blood pressure began to drop; my body temp plummeted, and my skin became cold and clammy. Subsequently, I turned a cadaverous hue of bluish-grey.
I had overdosed on heroin.
If it hadn't been for the 911 call and Naloxone-equipped first responder, I would not be alive today. Eventually, I came to and was released from the hospital. While Naloxone saved my life, no treatment was offered for my addiction. Drug overdose is a major health care problem, while drug addiction is a mental, physical, spiritual, familial disease which is chronic, progressive and often fatal.
At the age of 23, my family and friends insisted that I seek chemical dependency treatment. I began in a county-funded, inpatient treatment center and stayed for three months, after which I followed my counselor's recommendations and moved into a sober living facility. After ten months of continuous sobriety, however, I drank a glass of wine. Within a mere two weeks of that first drink, I was in full-blown chemical relapse. This time, to my own detriment, I added cocaine to the mix, effectively creating a concoction of heroin and cocaine called "speed balls."
I returned back to Chicago from California with 13 days of clean and sober living. When Hazelden Betty Ford Foundation opened in Chicago, I began to attend 12-step meetings at their facility, where I was inspired and awed by the skilled social workers and counselors I observed, and by the unconditional love of my family -- so much so, that I decided to matriculate in a collegiate program to pursue and obtain my Master's degree in Social Work. Today, I'm the Clinical Director at the Hazelden Betty Ford Foundation in Chicago.
Many of the patients I treat today have traversed the same path I did. Data from the National Survey on Drug Use and Health (NSDUH) indicate that nearly one-third of people ages 12 and over who used drugs for the first time began by using a prescription drug for non-medical purposes. The same survey found that over 70 percent of people who abused prescription pain relievers obtained them from friends or relatives, while approximately five percent got them from a drug dealer or from the Internet.

Additionally, the latest Monitoring the Future study, the nation's largest survey of drug use among young people, revealed that prescription drugs are the second most abused category of drugs after marijuana. Alleged "Pharm Parties," gatherings of mostly teenagers who arrive with sedatives and opioid pills from their parents' medicine cabinets, or from street dealers, are still happening.
I am both lucky and grateful that I did not become a heroin-related death statistic, though I certainly wasn't far from it. According to the Center for Disease Control (CDC) heroin-related deaths have recently increased in 28 states, including Illinois. At the Hazelden Betty Ford Foundation Chicago site, one-third of those admitted for treatment, thus far, are addicted to opiate-based drugs (heroin or the various prescription drugs).
We, as parents, community members, civil servants, healthcare workers, prevention educators and families, need to align ourselves to prevent, treat and battle the fierce and rising numbers of heroin and prescription drug addiction.
It is crucial that those of us in the addiction treatment professions revisit, reconstruct and rethink how we treat people with addiction. A more comprehensive approach to treatment is mandated. It is about treating the human being who has a substance-use disorder, not labeling an individual "an addict." My supposition is that treatment paradigms be engineered with less rigidity and more elasticity in order to blend with the special circumstances of each person and their family.
Addiction is a disease of profound isolation and loneliness. It thrives on secrecy, manipulation and shame. Reaching out for help is key to both the addict and the family. If your drug use has become uncontrollable, reach out for help. Use your supports; call your local treatment centers, clinicians, educators and preventionists for guidance. No one must suffer alone within the confines of the prison of addiction.
In the media coverage that followed Phillip Seymour Hoffman's death, the press and public often forgot, disregarded or didn't realize that he may have been a sick man, again a human being, with a chronic, progressive, but treatable illness. Let us envelope this tragedy as a highlighted opportunity to have empathy, and to realize that we can intervene to support versus shame, blame or avoid.
Local governments are building platforms for continued hearings and discussions to be held in an attempt to formulate policy that will surely assist communities to gain a much needed, deeper level of understanding of the heroin epidemic, and the possible treatments available. Law enforcement will continue to incarcerate the drug smugglers and dealers. Unfortunately, it's not enough.
It is due time that the recovery community mobilizes to haul addiction out from the depths of dark basements, and into the light of the open and evolving nature of our society. I am proud to be in recovery. I am grateful everyday that I am free from the crippling grips of active addiction. Now is a time for all of us to spread the message of hope and healing to others who are still suffering. No longer should we glamorize addiction, nor should we oust the addicted individual from society, but rather we should join with the force of the current recovery movement to rejoice and celebrate the very human journeys of recovery that continue to emerge among us.
Related
Popular in the Community