Forget the traditional "for better, for worse, for richer, for poorer," because groom Alfonso Wells (a.k.a. Fonzo W) took his wedding vows to the next level.
At his Haymarket, Virginia wedding in April, he performed a spoken-word poem for his bride Nicole, in which he talked about their 18-year love story with both sincerity and humor.
"I was that fat little boy who used to sit next to her in class," he says in the video. "And since adolescence my heart has been running. You would take my candy and run. You thought that was funny. I did that every week. Girl, I thought you were stunning. They asked me was I scared? I said nah. They said why? I said well, you only nervous when you ain't sure about something."
The video, posted to Facebook on Sept. 8, has been viewed more than 400,000 times. And after watching it above, you'll see why.
The newlyweds began dating officially in 2013 but they first met way back in 1998 through their church in Woodbridge, Virginia. Wells had "the biggest crush on Nicole" from day one.
"I would bring Jolly Ranchers to church every Sunday, and she would take my candy and not speak to me for the rest of the day," he told The Huffington Post, shedding some light on the verse transcribed above.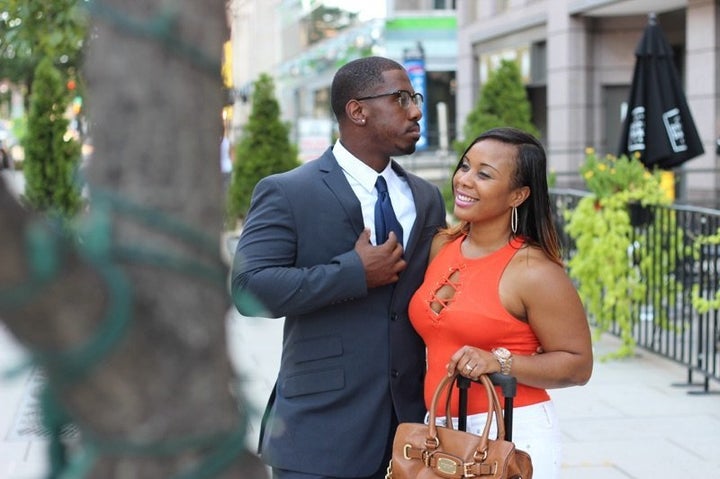 Wells, who is an IT technician and also a musical artist, told HuffPost that he wrote the unconventional vows in multiple sittings during the week leading up to the wedding.
"When I was at work I would think of lines and then record it in my phone, or I would write down lines in my notepad when I thought of it," he said. "I didn't have much time to actually sit down for an hour or two and write, so I did it in pieces."
At the tail end of the speech, Wells sums it all up so poignantly:
"I'm a happy kid on Christmas. You're everything that I wanted. So now we can look back and we can laugh about the past... My first crush will become my last."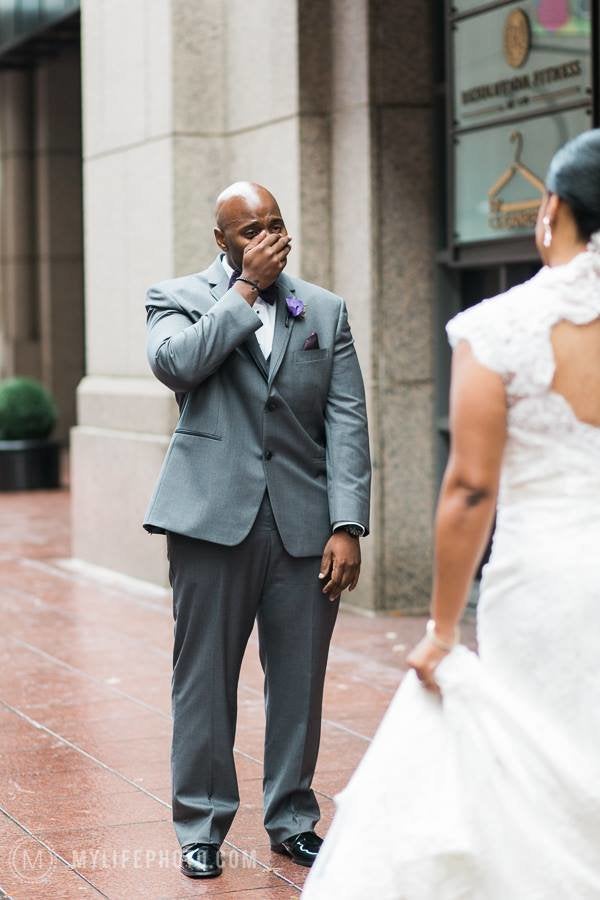 Emotional Grooms At Weddings