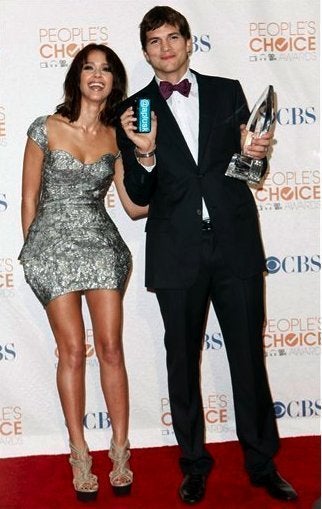 Coming hot on the heels of 'bra color status updates,' 'doppelganger on Facebook' is the social networking site's latest fad.
The 'Doppelganger Week' premise is simple: Facebook users take part by switching their Facebook profile picture to whatever celebrity they think they resemble most.
Wondering, 'What celebrity do I look like?' If you need help finding your celebrity double, check out Face Double, which will help you find your celeb lookalike.
Before you go switch your Facebook photo to your celebrity double, take note: CNET warns that the Doppelganger Week might violate Facebook's terms of service.
In the company's terms of service, it says: "You will not post content or take any action on Facebook that infringes or violates someone else's rights or otherwise violates the law...We can remove any content or information you post on Facebook if we believe that it violates this Statement." So unless you took that celebrity photo yourself or bought the rights to it, it may be in violation.
Patel explains, 'It all started when the guys at work started teasing me that I look like Tom Selleck. They're like, "Hey, Tom Selleck, what are you doing?" Or, "Yo, Tom Selleck, we're talking to you."'
Related
Popular in the Community