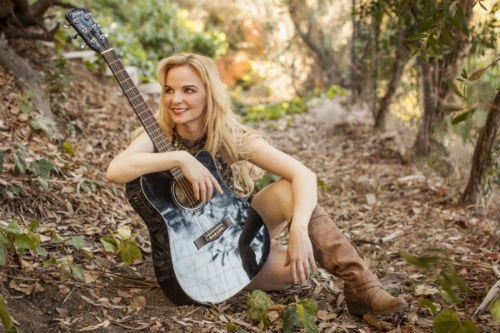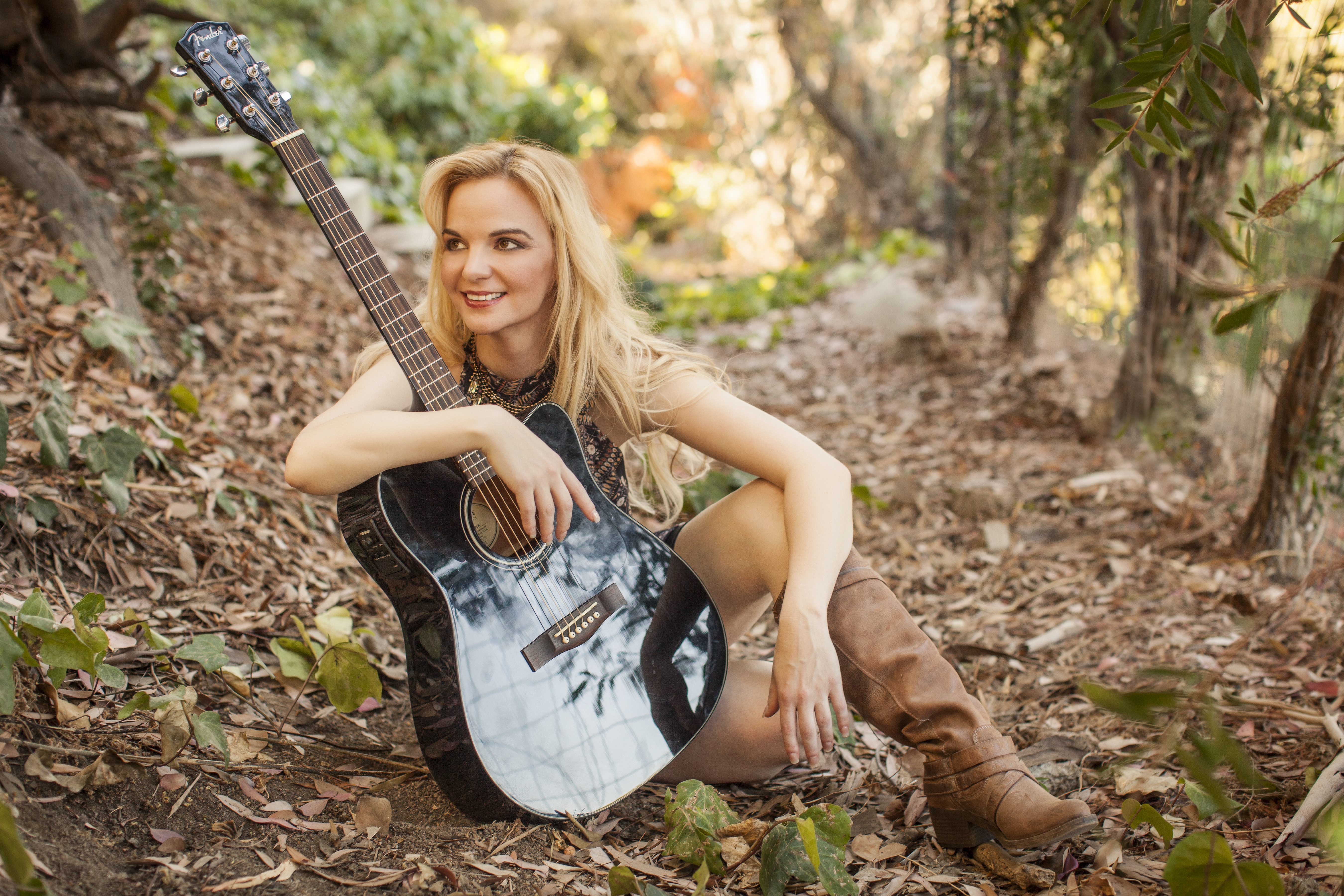 Photo Credit: Bobby Quillard
Music is not only what Doreen Taylor does, it's who she is.
Doreen's new country album, Magic, certainly works to personify who she is as a person as well as an excellent performing artist to keep your eyes on going forward.
I have to admit, I've always had reservations about the country music genre in the past - but if it all sounds like this, I'll certainly be listening to a lot more of what country music has to offer.
Magic lives up to its title by taking the entire genre and offering it to listeners with a twist as opposed to the homogenization that our ears have been trained to expect not just from the country genre, but also from every other genre that hits all of the popular music mediums.
You'll see by continuing to read, Doreen is also a fun lady to chat with.
It's a pleasure to be able to talk to you today; I've been looking forward to our conversation.
Likewise, Bryan. Thank you for taking the time out to talk with me.
You're blowing up fast, how does all this feel? Have you really had a chance to kind of digest all of this? You know; everything that comes with the business.
It's surreal. When I listen to myself or watch myself perform, it's like I'm looking at another person. I know that I did that and I know that did a lot of the instrumentation, but it feels like I'm watching another person. It's incredible and I'm very flattered at how the new album and the different sound I gave it are being received.
There's a variety of different sounds in this album, it truly added a different dimension and feel to what could've been an ordinary country album. Was there a sound that stood out to you that you tried on any of these tracks?
I really wanted to stay rooted in the traditional with respect to country. I have a song that at the end of the album called "Baby, Come on." It's a brand new genre called country funk, nobody is doing that kind of thing. It's so bluesy and different! It might fail, I had to try.
I have to say that I was blown away by your cover of Summertime. You truly took on this herculean effort of making that song you own, and it paid off because you did.
That was a very challenging thing to do. Let me tell you. I think that song has the record for being covered more than any other song out there. Try making that your own after a billion others have done it. I did it more like a New Orleans funeral, very bluesy, like you're sitting in a speakeasy in the south, barefoot and it's hot with a sexy kind of feel.
Your voice sounds like you could pull off performing in a speakeasy doing something along the lines of Diana Krall.
My breakout was actually a blues and jazz album. I donated all of the proceeds to the Special Operations Warrior Foundation. I tied the album into the World War II era - I did my own renditions of songs from the 20's, 30's and 40's. I came out of with a pinup book to compliment the album where I modeled and recreated some of the famous looks of the time like Ava Gardner, Greta Garbo and added a modern twist. This was a personal tribute to my grandfather.
So, with your obvious range - why country?
I used to do this one woman show in Las Vegas and Atlantic City, that's how my live performance career got started. It was just me, I'd MC, DJ and tell jokes - all me. It was thrilling but exhausting. Covering such a wide range of music was thrilling too, but everyone wanted to slap a label on me based on those songs that I performed that were written by other people. One night they'd say I was the next rock star, the next night I'd be the next dance star, another night it would jazz - and on, and on, on again. Eventually, I came to the conclusion that I have to do what I do for me. What do I feel? What's in my heart? What do I write like? I had decided to start writing my own songs instead of covering other artists' music. What did I grow up like? What are my roots? This is where that path led me and I'm happier now than I have ever been.
It really shows that you've hit a point of comfort in your own life personally, that's easy to pick up in your music. There's another track that stood out to me. Judgment Day really spoke to the fact that you're obviously a woman of faith.
That is my favorite song of all. I know I'm not supposed to pick and choose because an artist's songs are like their children, but that's definitely at the top of my list. I am a woman of faith. The video is very tastefully done.
Heartbeat also sounds as though it is a very personal song as well. Anything you'd like to elaborate on with that one??
(Laughs) Yes, that song does have a very specific meaning. It's the most sensual of all acts, its making love. If you take out the words and just listen to the music, it's foreplay. There's the actual act taking place rhythmically as the music progresses. The middle interlude symbolizes the release. The ending in which you hear the music decline symbolizes the simultaneous release between the two lovers. It's written very subliminally.
Wow. That was pretty intense. Let's switch things up just a tad, tell us about your tour.
We're kicking off our tour. We're teaming up with Ron Jaworski, the sports legend. He has a charity called Jaws Youth Playbook. So, for our kickoff, we'll be performing in a very unusual place to make it different - we'll be playing at The World Café in Philadelphia. All the proceeds from that show will go support Ron's non-profit. We have an amazing local band, Laura Cheadle Family Band that will be performing. It's going to be awesome!
To find out more about Doreen, her music and the upcoming show, visit her website here.
Calling all HuffPost superfans!
Sign up for membership to become a founding member and help shape HuffPost's next chapter