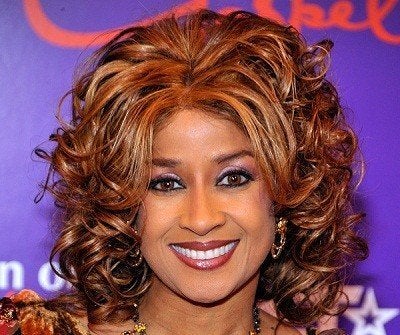 Dorinda Clark-Cole hails from one of gospel music's most prominent families, but she's weathered many storms in recent years. The Clarks Sisters founder has been battling depression and dealing with the loss of her home to a fire --- all while juggling her own clothing line, a talk show and a radio show.
In a recent interview with The Huffington Post, the Grammy Award-winning singer and evangelist, discussed her latest album, Survived, shared her thoughts on the spiritual music scene, the release of her new album and her insights on being a entrepreneur.

What's the meaning behind the album title, I Survived?
I came up with that title because of the things that have happened to me within the last three to four years. Last year, I had a fire in my house and I was out of my house for a year. The songs that we came up with are sort of geared towards that title. And everybody knows about my testimony about the suicide attempt. So it really accumulates my whole life.

Can you explain how you have evolved as an artist since your last project?
As long as I've been a solo artist, I've learned to speak with what works for you. If you noticed on the last three albums that I did, it's kind of the same repertoire of songs but just different lyric content. So the instrumentation in the songs on each album gets greater and greater. I just don't know what [producer] Alex Ward is going to do. He just trips me out every time. But to keep coming back with hits like this, it's just amazing to see what he does.

When can fans expect another album from The Clark Sisters?
Yes, we're probably going to be looking at that, maybe in another year. Of course, all of us are really trying to work on our solo projects right now. But eventually we will have something for you all.

While recording each other's solo projects, do you all get a chance to give each other any type of input?
No, we kind of really stay to ourselves. We really don't do that, only if we're asked to. Only because we're all doing stuff different and that kind of thing. The only time we would do something like that is if we're doing something in the same room. Twinkie [Elbernita Clark] is the only one who has heard the project because she was there that night, live. And she did the "Thank You" song, which she actually wrote. It's always good to hear the phenomenal writer and producer that she is; it's always good to get that kind of feedback.

What are your thoughts on the state of today's gospel music scene in comparison to the '80s and the '90s?
The music is definitely changing. Of course the message in the music never changes, that is if we're talking about God himself. But the music is definitely changing, and then you have to change with the times because you have to be relevant to what's going on. We as artists got to keep our ears to the streets, what's hot and what's not. And then you have to be surrounded by people that can help you in those areas of mainstream. I can just say that about Warren Campbell, he knows the mix of today. So you get a person like that, who can get the young people motivated. That's what this record is all about. It's something on there for everybody.

Can you talk about some of the principles that you add to your various business ventures?
We always talked about God putting us into the marketplace. Now I have my clothing line, and for the last four years it has become very successful, so that's a stream of income. And then we have the radio show, the TV show and all of these other things that are going for us. But it's really important that we put God first in all of these things, because we would not have them if it was not for the Lord. So I believe the reason why God has allowed me to be so successful as an entrepreneur is because I learned to put him first. But not only that, I do pay my tithes.

What's the inspiration behind your clothing line and who's your target demographic?
Well, basically, I won't even say that it's just church attire. You can dress it up, you can dress it down. However that woman feels, she can wear the dress. Whether she wants to be casual or they just want to go to church. It's that kind of attire that I'm catering to, and it's not just for the older women. We have something for the young adults as well. And another thing that I love about my clothing line is that it's geared towards all sizes as well. That was one of the things that I discussed when I talked to the manufacturer: I wanted to make sure that it was something the common woman could wear as well. I didn't want to have it too far out of price range of the common woman. And I've been very successful with it because it's for everybody. It's available on my site DorindaClarkCole.

Do you have any advice for aspiring business owners who are preparing to launch their own brands?
I would say to every business owner is to make sure they have their structure, and what I mean by structure is to have the foundation, which is putting God first. There's going to be big business decisions that they're going to make, and I believe if they keep prayer into the business, then God will expand it in a way that the enemy won't try to come and stop and block them. So I think it's really important. If they keep prayer in it, hold your business up before the Lord when you go to church. It doesn't hurt to write down some of the things that you need God to do in your business and just take it to the altar. I've seen that happen, when God did a complete turnaround within 24 hours. So it's just putting God first and allowing him to continue to give you that structure that you need, because sometimes we get discouraged. We don't see the appliances coming in like they're supposed to, or one month is up, one month is down. God has a way of making up the shortage. So I would say, stay focused and stay prayerful. That's another way of keeping the devil out!
Popular in the Community