Doris Deahardie had a 100th birthday party that might be considered wild for a woman 1/4 her age.
She celebrated the milestone by hiring a hunky male stripper to bare all for her and her friends.
The sexy centenarian shindig took place at a pub in Retford, Great Britain, and Deahardie chose the man herself and specifically requested "the full Monty," the Retford Times reported.
Originally, Deahardie was going to celebrate with a helicopter ride, but had an unusual request for the pilot, according to her daughter-in-law, Sharon.
"She asked me if when she was in the air the pilot would strip for her!" Sharon told the paper. "We told her that no, pilots don't do that, we'll have to get you a real stripper, and she chose one herself; she said 'he looks like he's been looked after'!"
Deahardie was so involved in the dancer's performance that she ended up with whipped cream on her face while LMFAO's 'Sexy And You Know It' played in the packed venue.
"It was brilliant, a really good night. Her face when the lad straddled her! I don't think she'd believed he would do the whole lot," Sharon said according to Elite Daily. She added that "seeing an 100-year-old enjoy something like this was great."
WATCH: Doris Deahardie Reacts To Male Stripper (WARNING: NFSW)
Related
Before You Go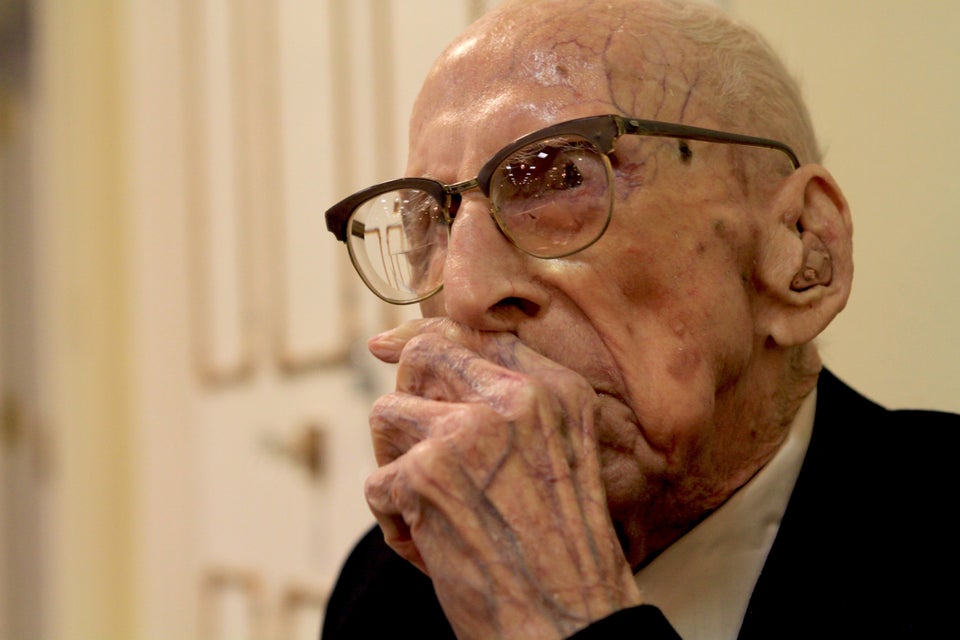 Oldest People
Popular in the Community