 Sams, also known as "Sammye" and "Dauntless Doris," joined the All-American Girls Professional Baseball League at age 19 as a member of the Muskegon Lassies in 1946. The League was founded in 1943 by Chicago Cubs owner Philip K. Wrigley to keep fans coming out to ballparks while male players were fighting in World War II.
A good athlete (she had already won a regional marbles tournament and the Knoxville badminton championship), Sams quickly emerged as a star, pitching a perfect game in August of 1947. (She downplayed the achievement, telling a reporter "I just got lucky.") Sams was named Player of the Year that year and again in 1949, held the league record for home runs in 1952, and made the all-star team five times over the course of her eight-year career with the Lassies.
One of her notable recollections was of the "strawberries" that resulted from sliding in skirts. "Believe me, you haven't lived until you've slid on skin," she told a reporter in 1988, according to her obituary.
Unlike Geena Davis' character, Sams didn't choose her husband over baseball -- but she did give up the sport not long before the league ended in 1953, returning home to Knoxville, where she worked in the offices of the Knoxville Utilities Board.
Related
Before You Go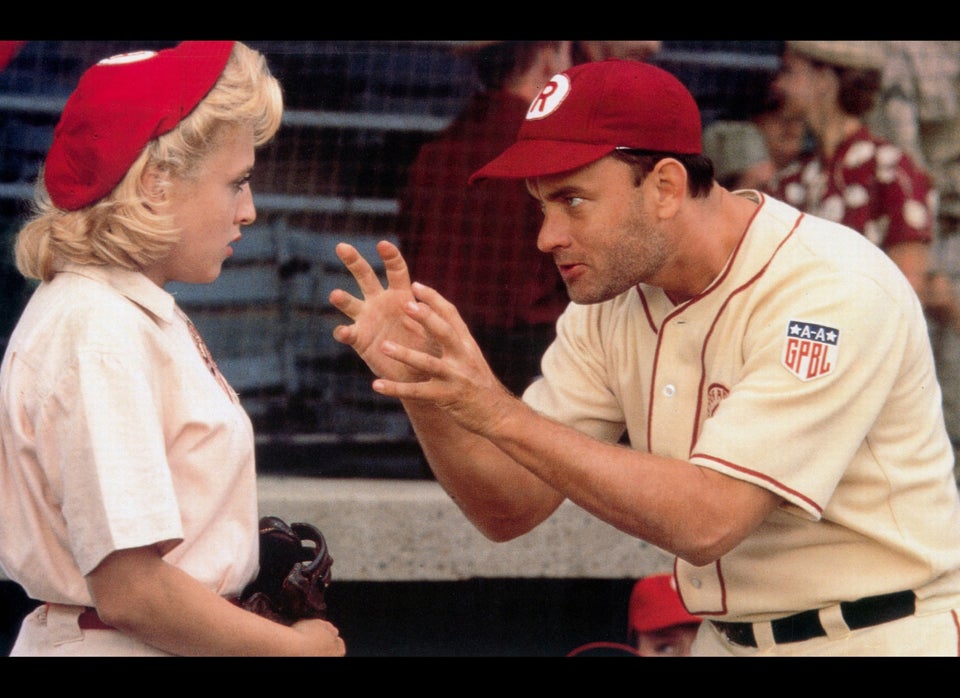 'A League Of Their Own' Cast: Where Are They Now?
Popular in the Community