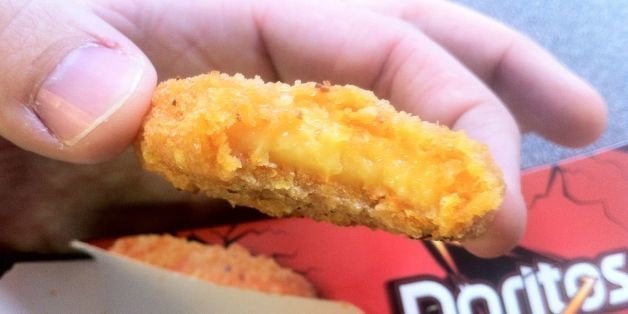 Doritos may have just done the impossible and one-upped its crazy popular mashup, Doritos Locos Tacos, with a new, insanely-awesome-looking mashup: Doritos Loaded. They look like a mozzarella stick had a baby with a nacho and produced the crunchy, melted cheese child we've always wanted.
What Cobb may have "figured out for lunch" may be the very thing that breaks the Internet and solves world peace all in one go. On the other hand, of course, it could all implode in one massive failure if the cheese triangles aren't served at the right temperature. Time will tell. For now, all we have is Kevin Cobb's description of the Doritos Loaded he tried.
"They tasted like Nacho Cheese Doritos dipped in queso," Cobb told Yahoo Food. "The smell was awesome and distinctly Dorito-y."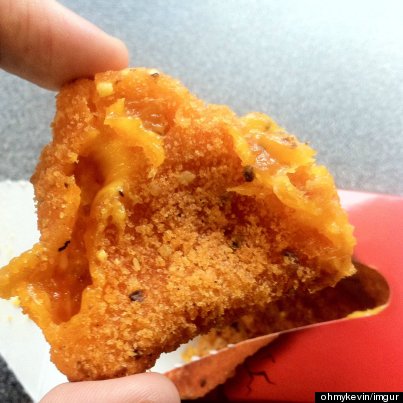 While the rest of us are champing at the bit to find out more, 7-Eleven is playing it cool and keeping quiet about the Doritos Loaded. A representative from the store told Yahoo Food that it was too early to say much about the new product, which is just being tested out right now.
According the the ad on 7-Eleven's window, four Doritos Loaded will be $1.99. ABC reports that they are currently only being sold in the D.C. area.
Have you spotted any Doritos Loaded anywhere? If so, let us know how they taste!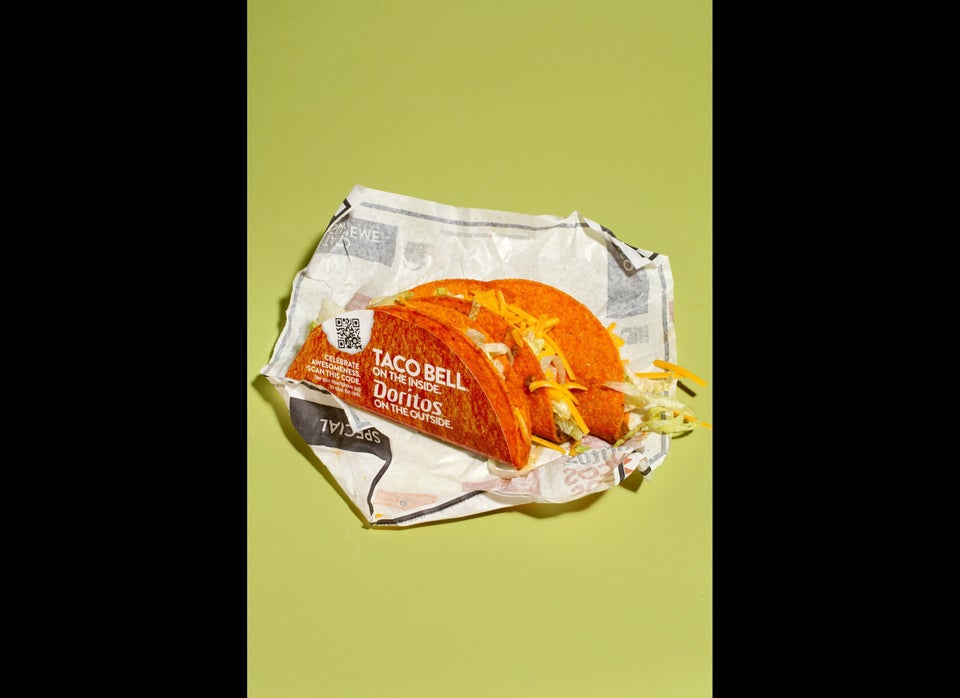 Doritos Locos Experiments