Valentine's Day is a pretty cheesy holiday; why not celebrate it with a literally cheesy treat?
That's the logic behind Doritos roses, a (very) limited-time offering of 12 long-stemmed roses formed with petals of ketchup-flavored Doritos -- a flavor that was discontinued after it debuted in Canada in 2003 but has been rereleased for a limited time.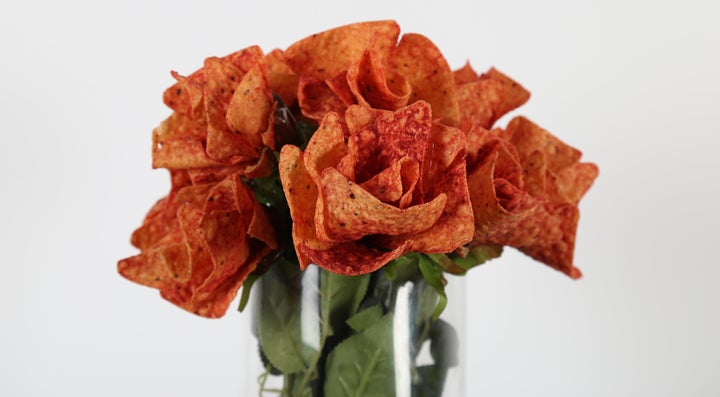 These very real, free bouquets are sadly only available in Canada, and were all gone by the time we got to the website. In fact, a spokeswoman for Doritos told The Huffington Post they were all swooped up within hours in all three available cities -- Montreal, Toronto and Vancouver.
But rejoice, Nacho Cheese chasers, the brand has also offered up six easy steps to DIY this Valentine's Day treat with whatever flavor of the beloved chip you fancy: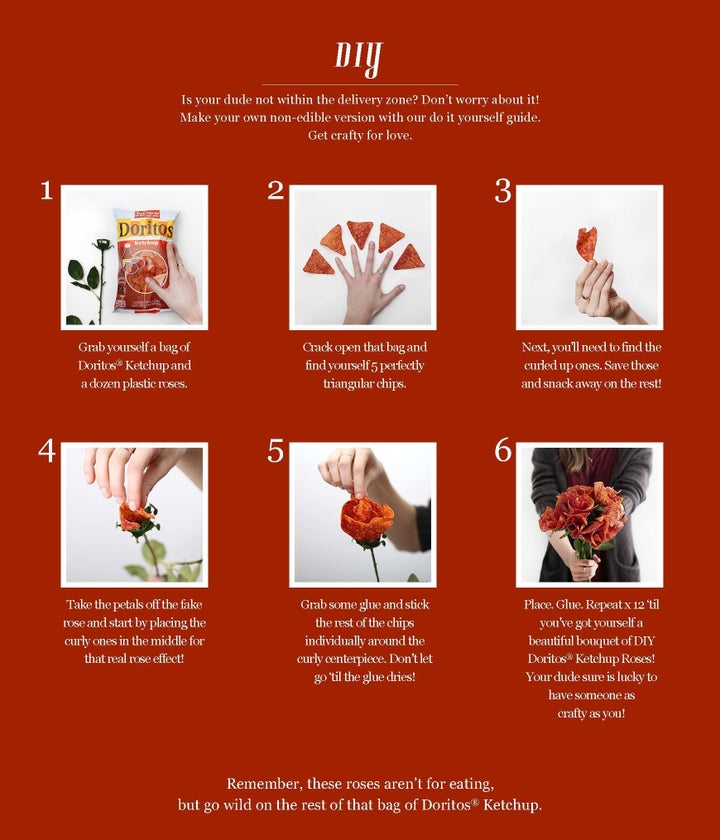 All you need is a bag of Doritos, some fake flowers, glue, and the willpower not to eat the whole bag before you're done.
If the thought of ketchup-flavored anything sends your heart aflutter faster than cupid's arrow, there are also some bags for purchase on Amazon.
These bouquets are the perfect gift for anyone: your partner, your lover, even yourself. After all, single, married, or complicated, everyone loves Doritos.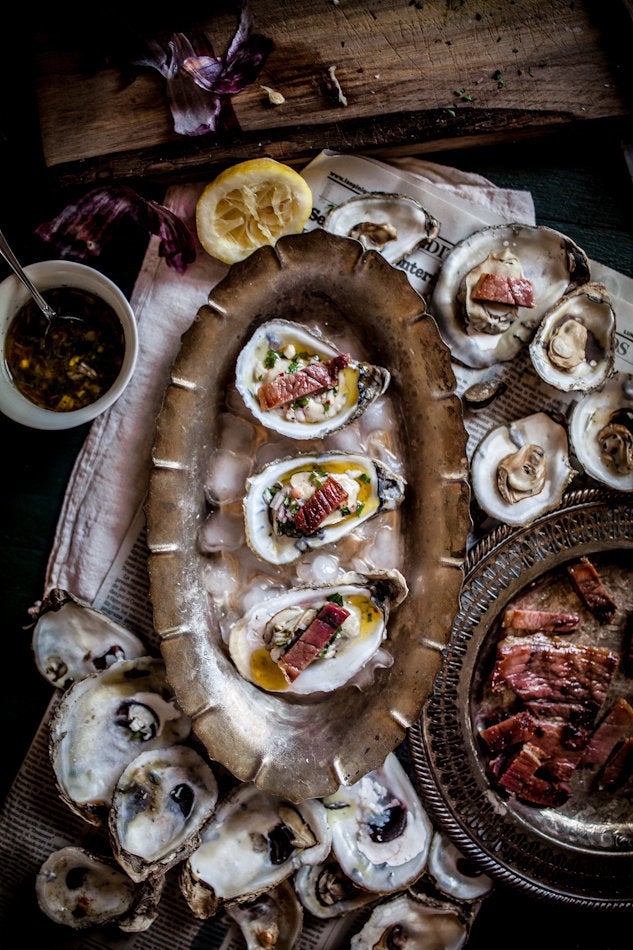 Valentine's Day Dinner Recipes
Popular in the Community