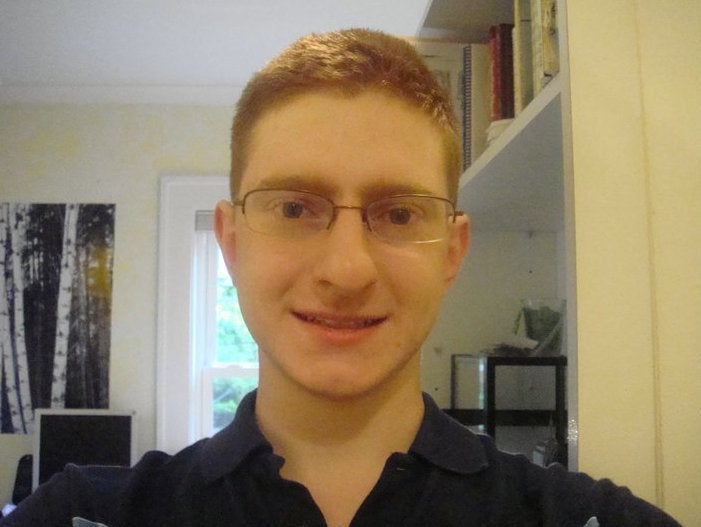 Tyler Clementi might have been saved. Clementi, 18, a gay Rutgers University freshman jumped from the George Washington Bridge Sept 22 after his roommate Dharun Ravi posted a video of him in a sexual encounter with another man. His death raises questions about cyberbullying, outing and homophobia, as well as what universities might do to prevent such tragedies.
College roommates, gay and straight, encounter many obstacles living in a tense, close environment that is far more intimate than anything most teenagers have experienced before. Both turned to their online communities with disastrous outcomes. Where else might have they turned? What else could have been done for them?
Shy, reclusive, musically-gifted Clementi had apparently taken the bold step of asking his roommate Ravi to give him some time alone in their room. Unbeknownst to Clementi, Ravi turned on his webcam when he left their shared dorm room, wandered down the hall to fellow student, Molly Wei's room, logged onto his Skype account from her computer and made a recording of the encounter.
Ravi tweeted on Sept 19 "Roommate asked me for the room till midnight. I went to molly's room and turned on my webcam and saw him making out with a dude. Yay."
Then again later after he had posted the sex video he tweeted on Sept 21:
"Anyone with iChat, I dare you to video chat with me between the hours of 9:30 and 12. Yes it's happening again."
Wei, a pharmacy student, and Ravi, who is in Arts and Sciences, are individually charged with two counts of invasion of privacy after secretly accessing a video camera in the room of Clementi.
In New Jersey, it is a fourth-degree crime to view or collect nude or sexual imagery of another without that individual's consent. It is a third-degree crime to transmit or distribute such images. Wei and Ravi could each face up to five years in prison.
On the Rutgers campus and across the world, there has been much outrage and discussion of cyberbullying and outing. Surely what Clementi's roommate Ravi did was cruel, homophobic and illegal. Only Ravi's friends seemed to have shared his homophobic anxiety, wondering how he could have dared to go back into his dorm room with a gay roommate. Apparently Ravi didn't return to the room, and Clementi never saw him again after Sept 21.
As the Rutgers campus publicly mourns Clementi, the injustice he suffered due to his sexual orientation is clear and the students have been confronting it boldly. One student asserted that had Clementi "been in bed with a woman, this would not have happened... He wouldn't have been outed via an online broadcast and his privacy would have been respected and he might still have his life."
Clementi, for his part, appears to have posted fairly lucid messages on a gay community message board, which responded supportively to him. If the posts from cit2mo on JustUsBoys.com are indeed from Clementi, they depict a young man, comfortable in his sexual orientation and rightly outraged by his roommate's behavior. Hours before he jumped from the George Washington Bridge, an hour from his university, Clementi allegedy contacted his residential advisor, complained and requested a room change.
Such actions bespeak a bright young man refusing the role of the victim. But then he took his life. There is a huge lack of information about Clementi and why he took such extreme action after having stood up for himself and reached out to others--at least online. As the details of the case come out, there will be much more to learn about the relationship of Clementi and Ravi, two 18 year old men, one gay, one apparently straight, who had just arrived at college, just began to live and study together.
Presently there are many more questions that might be raised.
Has anyone yet reported or blogged on the life these two men lived together? What role did the difference in the two men's backgrounds play? What kind of family did they each come from? How many generations had each family been in the United States? One on-line India news agency reports that Ravi is of Indian descent, but doesn't say his religious or cultural background. Such questions are not trivial for university life. Indeed, for the same university population that protests cyberbullying and homophobia, one might ask whether their university community had sufficiently prepared these two young men for the complexities of living together with the many differences they each brought.
No college student arrives on campus in a state of perfect Kantian universalist tolerance. In fact most everyone arrives--quite snugly--wrapped in his/her own traditions and personal choices. College isn't the place to jettison tradition, but rather to see where one's set of beliefs might come in dialogue with others. One can examine, revise and even strengthen these at a university. But this is neither easy nor always successful.
Since not much is known about who these two men are and where they came from it is also hard to say how well-prepared they were to face each others differences. Most college freshmen know they should be aware of the LGBT community on campus, but remain often uncomfortable, lack the tools to overcome such discomfort and all too often find support for their intolerance.
What if they actually had more in common than it might seem? Were they simply a white young gay man and an Indian man, who was uncomfortable with him? What kinds of cultural experiences was Ravi encountering that might have complicated his own decisions? What about his accomplice Molly Wei? What was her experience? What kind of preparation had she received at the university? Who was this older gay stranger who visited Clementi in his room?
Aside from the missing information about the actors in this university-cyberdrama, surely universities are not unaware of all the writhing tensions of student resident life.
No doubt there must have been many discussions at Orientation Week about what to do if you are uncomfortable with your roommate's identity and personal decisions. It is not hard to imagine the awkward giggles and squirming, bored responses to such mandatory group sessions on social issues. Many universities have such orientation sessions put on by student services, where the newly arrived can discuss how to tackle a myriad of complicated questions about close living with another 18 year old stranger. Was sexual preference discussed?
But what happens if all that statistical planning in the housing office nevertheless produces as bad match between two people--as it often does? What do you do if you don't like your roommate's hygiene? Music? Religious, cultural, sexual practices? Maybe there was even discussion about how people from more traditional families might feel living with others from less traditional ones? If all this positive discussion occurred at some point or another, then how did it not help these two young men?
Even with all the heightened awareness on campus, students still struggle with the same questions and still require support from more experienced students and staff to help them make decisions. Has the training on campus been adequate? Too little? Too much? Perhaps campus discussions seem now trivial and old hat to these experienced web-crawling, social-networking students?
One thing is certain: The university alone is not at fault. Mr. Ravi is. But it's likely he's not some singularly evil homophobe in a larger sea of enlightened university people. How Mr. Ravi came to make the decisions he did is an interesting story in itself, whether it comes to see the light of day remains a question.
The last word is for our loss, the promising young Tyler Clementi. He did not appear to have adopted the role of the victim, what drove him to the George Washington Bridge and what might have been done for him?

Popular in the Community