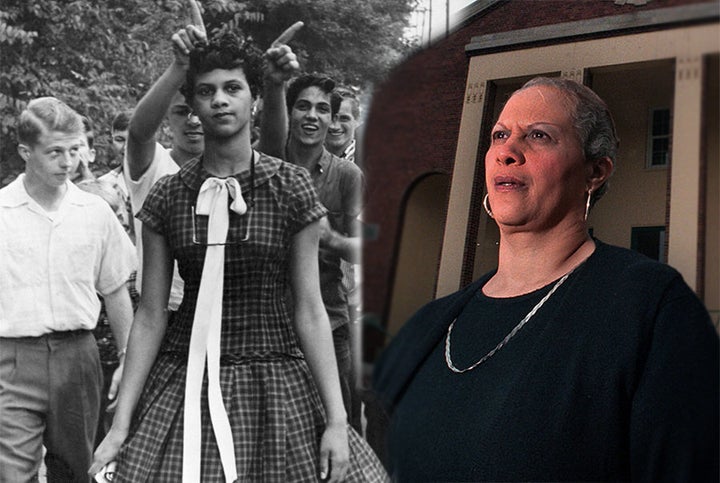 When Dorothy Counts-Scoggins showed up for her first day of high school almost 60 years ago, she didn't even make it into the building before she was spat on, targeted with thrown trash and told to "go back to Africa."
Her only friend stopped making eye contact in the hallway before the week was out. A group of boys surrounded her in the cafeteria and spat in her food. Other students threw a sharp object at her head once while she was facing her locker. Police officials told her worried parents they could not guarantee her safety.
"I did not feel I was being protected in any way within the confines of the school because there were adults there and they did nothing," Counts-Scoggins said. "Teachers ignored me as if I was not even in the classroom. If I raised my hand, I wasn't acknowledged."
Retired from a long career as a preschool teacher and advocate for early childhood education, she travels to local communities to educate them on the importance of school diversity. Her work comes as the Charlotte-Mecklenburg school board mulls over a new student assignment plan.
"[Harding High School] did change my life, but changed my life to say, 'This is what happened to me,' but I want to make sure with what I do in life, those kinds of things don't happen to other children," she said.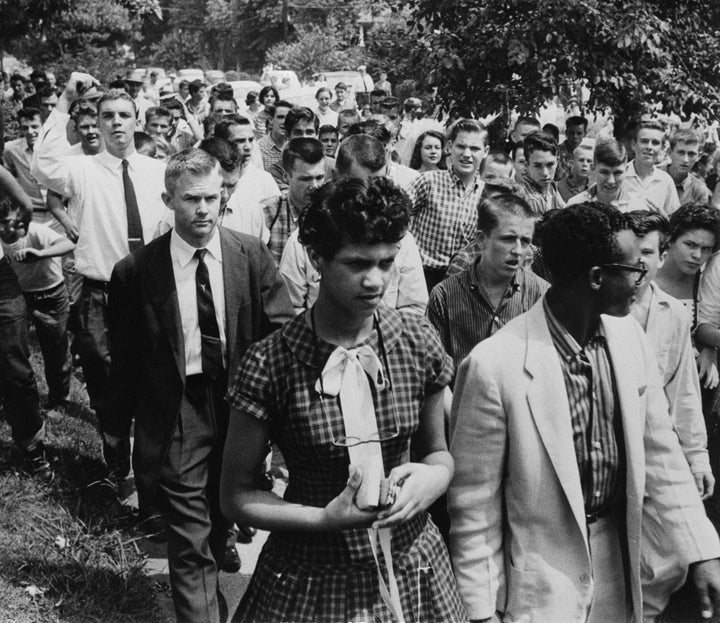 "Not A Lot Has Changed."
In many ways, Mecklenburg county and its associated countywide school district are a harbinger of the nation's attitude towards school segregation. Nearly 15 years after Counts-Scoggins' harrowing week at Harding High, Charlotte-Mecklenburg Board of Education became a national leader when it was at the center of a Supreme Court lawsuit that spurred nationwide school desegregation busing. But, like in so many places around the country, the district began to re-segregate during the 1990s and 2000s.
The district now has a student assignment plan where most kids go to neighborhood schools close to where they live, or to magnet and charter schools with limited numbers of seats. This means that high-resourced schools filled with affluent students are often located in different neighborhoods to schools with low-income students.
The idea of a new student assignment plan is controversial in Charlotte. When Counts-Scoggins attends school board meetings she is brought back to her days as a determined -- but ultimately disappointed -- civil rights pioneer. She describes raucous school board meetings in which affluent parents voice concerns about socioeconomic integration in carefully veiled language. These parents express fears that socioeconomic integration would result in their child being bussed across town, even though the school board has not mentioned the possibility of bussing.
Some parents suggested in a February school board meeting that people from disadvantaged neighborhoods might "not value education the way I do," or "don't share the same passion for learning." Some suggested that low-income schools will never perform well because those parents are less involved.
"Some of the comments I have heard in some of those meetings, a lot of them are racial. Some of them are subtle and some of them are not," Counts-Scoggins said. "These children are growing up in this country and this is what they're hearing. That's the part sometimes that saddens me."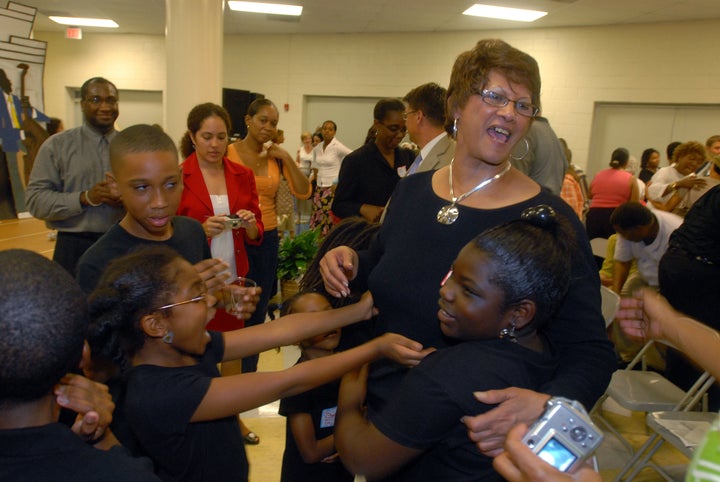 "I always have to be optimistic."
Research behind socioeconomically and racially balanced schools -- in which affluent students still constitute a majority -- shows that they help lessen the achievement gap between rich and poor students at no cost to the performance of more advantaged pupils. This is of particular importance now that children who qualify for free and reduced price lunch outnumber kids who do not.
Racially and economically diverse schools also foster intangible benefits, including an increased sense of tolerance for people from different backgrounds, research shows.
"We live in a diverse world. We work in a diverse world," Counts-Scoggins said, "This country is extremely global. In order for children to be a part of that as they grow up, they need to be exposed to a diverse society so they will be able to function in the world."
Parents like Jeremy Stephenson and Sean Strain think any new student assignment plan should emphasize neighborhood schools over socioeconomic diversity. They don't believe their views have any racist or classist undertones. They cited results of a new survey which found that county parents rank good neighborhood schools as a significantly higher priority than diverse ones, although the poll was not statistically valid. Instead of pouring resources into mixing poor and rich students, they think the district should invest more resources in low-income schools, even if they remain segregated.
"I don't deny the studies that find [connections] between greater diversity and student achievement, but I don't think lack of diversity is the number 1, 2, 3, 4, or 5 top reasons children in poverty are not performing," said Stephenson, a local lawyer who previously ran for school board. "I think ultimately everyone wants an excellent school close to home and if they're not getting that than we need to figure out why."
"This gives me another focus in my life to try and change this."
Strain said he spoke with many experts who say it's best for a child "to have a school in their neighborhood which serves their educational needs." "There's nothing wrong with integration, but does it deliver the best outcomes for every student in every school?" he added.
"This gives me another focus in my life to try and change this," Counts-Scoggins said of the double segregation.
She has found allies in community organizations like OneMeck, an alliance of Mecklenburg County groups and individuals fighting for integration. Counts-Scoggins is "optimistic" that change will prevail. She thinks back to what her father told her before she left home on the first morning that she attended Harding High.
"My father was giving me a warning and was saying to me, 'Remember all the things you've been taught. Hold your head up high. You're not less than anyone else,'" she said. "I felt I had all that in me when I went there, knowing that, yes, this is right. I'm doing the right thing."
Rebecca Klein covers the challenges faced in school discipline, school segregation, and the achievement gap in K-12 education. In particular, she is drilling down into the programs and innovations that are trying to solve these problems. Tips? Email Rebecca.Klein@huffingtonpost.com.