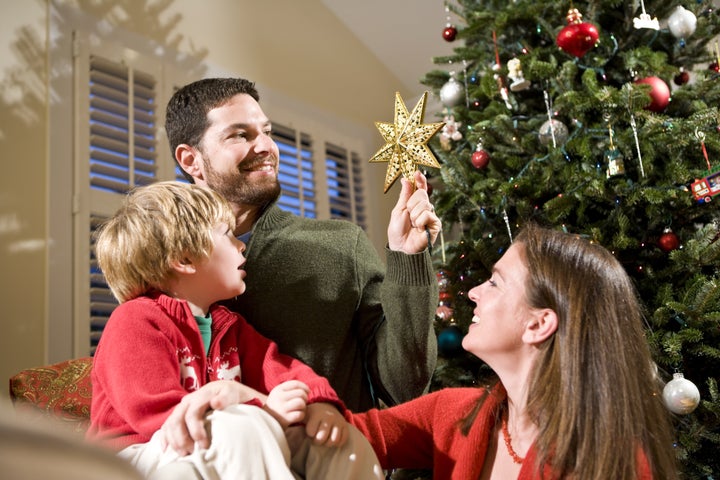 With the holiday season in full swing, parents going through the divorce process should be mindful of the one thing that likely tops their children's wish list: for their parents to "just get along."
Often overlooked when parents first separate are the holiday celebrations that were once observed by the intact family. For children -- particularly young children -- these annual holiday traditions become familiar and expected, but will never quite be the same once the family is split in two.
From a practical perspective, it is not possible for newly separated parents to maintain every tradition, but they can and should try to preserve some semblance of normalcy, particularly during their first holiday season apart.
To ensure the holidays remain a joyful time for every member of the family, newly separated parents should consider these Top 10 Holiday Do's and Don'ts:
Do
- Let the children sleep overnight in their primary home -- also known as the marital residence -- the first night of any major holiday, at least for this first year.
- Have a joint gift exchange where both parents are present. This tops the wish list of most children and, during a time of year when gifting makes finances tight, does not cost a cent -- but will likely be remembered forever.
- Help children select gifts for the other parent and/or set of grandparents.

- Divide the children's holiday vacation time evenly among both parents in a way that is practical and makes sense for the children (note that this may not be precisely 50/50).
- Slowly begin to develop new holiday traditions, but don't attempt to revolutionize everything the first year.

Don't
- Argue over minor issues, especially things like pick-up and drop-off times that can be easily adjusted.

- Force children to take part in all new activities the first year as a separated family. Retaining some "pre-divorce" holiday traditions helps children maintain a sense of normalcy and comfort.

- Fight over holiday decorations that may have been handed down from the other parent's family for generations and have sentimental value.

- Pit children against the other parent and/or set of grandparents, whether in-person or through word-of-mouth.

- Make claims such as, "Santa won't know where to find you" if your children will not be staying with you on Christmas Eve. This will only serve to inspire worry and fear, two things that should be avoided at all costs during the holiday season.

In all things, remember that children and their happiness should come first during the holidays. If ever there was a time to remain amicable for the sake of your kids, this is it. Do your best to keep your name off of Santa's "naughty" list, and enjoy a memorable holiday season with friends and family members, even if your family structure is experiencing change.