Louisa Whitehead-Payne, High50's dating columnist, has been detailing her romantic exploits since her husband ran off with the proverbial younger woman. Here, she outlines a dozen dos and don'ts for dating in your 50s.
1. What you want from dating will vary: love, sex, a good time, companionship. The best spirit is to combine optimism with a big dollop of humor. Then, whatever the outcome, at least you will have fun, and some good stories, on the way.
2. See your first date as a little taster meeting with another human being. On the day of your first date you will be nervous, and so will the other party, but if you see it as a taster, it takes the pressure off. As does having a few dates with different people arranged.
3. Make yourself look nice in something you feel good in. I'd never wear anything new, as it just adds too much extra pressure. I would choose something appropriate for the setting. and that showed off my figure and made me look feminine and casual. Definitely not trying hard to look sexy.
4. DO NOT go for Dutch courage, and have a few drinks beforehand. I know of several disastrous first dates because one party turned up hammered. It's just not attractive.
5. Focus on the other person, on listening and finding out all about them, rather than impressing them about yourself. Keep this in balance, though! One date interviewed me as though for the job of wife/housekeeper. Was I a good cook? Did I have any hobbies? Could I forgive my husband for having an affair? Did I like cleaning? I wouldn't get the job and there was no second date. Keep it light and a little more idly curious.
6. It is fairly normal to discuss your marriage breakdown on the first date. Both people are generally pretty shocked to find themselves in this situation and, after talking about the weather and the challenges of getting down the A303 or whatever, it is probably the first significant thing you have in common.
7. Asking for a second date is tricky. Most men I dated asked me at the end of the first one for a second. This made it really hard to say no. Muddy Farmer told me he had very much enjoyed our date when we parted, then called me up that evening to see how I thought our date went and to ask me if I'd like to meet up again. I thought this was a classy merger of sensitivity and confidence.
The first date is so tricky, that unless you really didn't like the other party, it's worth another go you can really concentrate enough to decide if the person could be for you or not.
8. Not wanting another date is also awkward, whenever you make your mind up on this topic. My strategy was to be honest but kind. I generally said the bloke is lovely, but just not for me and refused to be drawn into any details beyond that.
9. Most people end up in bed after three or four dates, assuming everything has gone pretty well up until that point. What you do is a very personal matter, but it's always good to know what is normal. Men aren't too worried about the pubic topiary, but most prefer a little less than the full Gwyneth. Go with what makes you feel sexy.
Know that the man will be so terrified that he won't perform that he won't even notice your cellulite, big bum or whatever else it is you are worried about. Mood lighting helps. A lot. Neither of you will be body proud once you get past 50. Unless you're Madonna, and let's face it, most of us aren't.
10. As a relationship develops, you will be on an emotional rollercoaster, with teenage-type angst. Decoding texts and emails, lacking confidence. Worrying. Feeling angry. The fact that this is normal doesn't make it feel any better. You just have to tough it out.
11. Your date will be able to see if you have been back on the dating site where you met, so beware as you begin a relationship. Hiding your profile is a good indication of commitment and taking yourself off the site is also a pretty big step. Some gay friends of mine nearly broke up as one of them had a little curious glance at an old dating site and a friend of his partner saw that he had been active on it and spilled the beans.
12. Falling in love is so totally different from the first time round, you probably won't trust it at all. It is more rational and measured. Is it less valid? I don't think so.
Read All High50's Dating Articles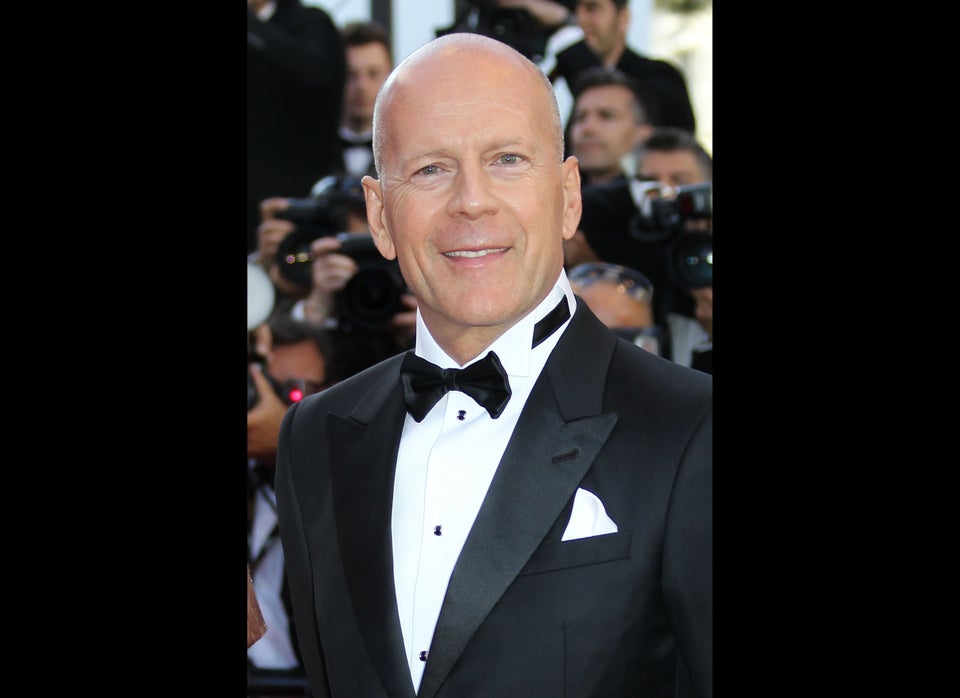 Bald Hotties
Related
Popular in the Community