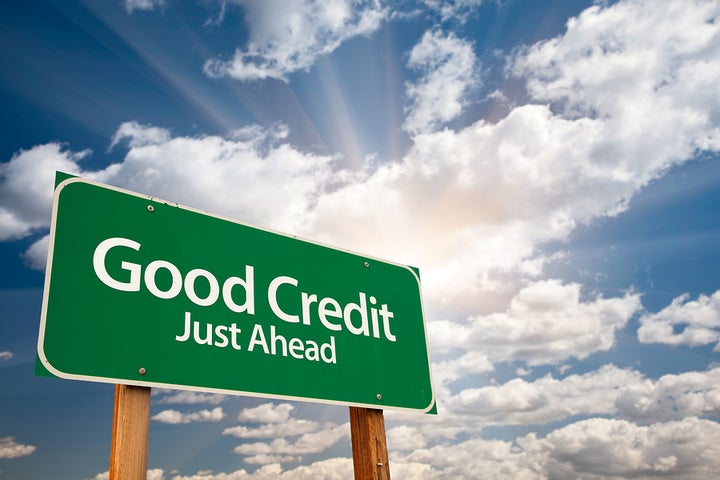 By Jessa Barron, NextAdvisor.com
When it comes to personal finance, knowing what qualifies as good credit isn't always so easy to determine, as various lenders and bureaus have different guidelines to calculate what your actual credit scores are. Generally speaking, good credit scores sit around or above 700. Whether you land somewhere in that range or you fall somewhere below it, there's almost always room for improvement. Since your credit scores impact so many aspects of everyday life, we detailed the do's and don'ts of improving your credit scores.
Do check your credit reports and scores
The easiest way to know where your credit stands and whether you're making progress is to check your credit reports and scores. You may be wondering, "if I want to improve my credit scores, why do I need to check my credit reports?" The short answer is since your credit reports determine where your credit scores stand, it's best to know what your credit reports contain and keep a sharp eye for any errors, which could be negatively impacting your credit scores.
There are a few ways to check your credit reports and scores. One way is through AnnualCreditReport.com, a website authorized by federal law to provide you with all three of your credit reports — Experian, Equifax and TransUnion — for free every 12 months. It's important to note that while you can view your credit reports for free this way, you'll have to pay a small fee (usually less than $10) to access each credit score. Another way to check your credit reports and scores is to use a credit monitoring service. These types of services keep you updated on your credit history, alerting you when new or changed items appear on your credit reports, and all of our top-rated services provide you with a copy of your credit reports and scores upon signup. What's more, a number of these services offer free trials, which means you can test out the service prior to making a financial commitment. Visit our credit monitoring reviews to see which services offer free trials and find the best service for checking and tracking your credit reports and scores.
Don't apply for multiple credit cards at the same time
Whenever you apply for a new credit card, a hard credit inquiry appears on your credit reports. Although a couple hard inquiries may not impact your credit scores too much, having too many hard inquiries within a small time frame will have a larger negative affect. That's why it's important to make sure that you're not only applying to one credit card at a time, but also applying for the right credit card for your credit score. The more you apply for credit cards that you aren't qualified for, the more your credit scores will decrease, thus making it harder and harder to get approved for cards in the future. Additionally, if you're a new credit user and have only recently established your credit by opening your first credit card, hastily opening new credit accounts can make you look desperate and risky to credit lenders, which could result in more denials and more hits to your credit scores.
Do pay your bills on time
Whether it's credit card payments or other monthly bills, such as student loan repayments or a mortgage payment, you should always pay your bills on or before their due dates, as making on time payments plays a huge role in determining your credit scores — in fact, your payment history makes up 35% of your credit scores. To avoid missing payments, you can sign up for payment reminders — some banks allow you to set up reminders via email or text message a few days before a bill is due — or set up automatic or recurring payments to be taken out of your preferred account each month, which helps you avoid missing payments or paying hefty late fees. Making sure that you make your payments on time each month avoids defaults on your accounts, or worse, having your accounts end up in collections, which could be extremely damaging to your credit scores.
Don't cancel your credit cards
Whether you just completed a balance transfer to rid yourself of a high-interest credit card balance, or you no longer want to use your old credit card, the last thing you should do is cancel a credit card. That's because it will directly impact two factors that make up your credit scores: the length of credit history and amounts owed. The length of credit history accounts for 15% of your credit scores, which means if you close out the first credit card you ever owned, your credit scores will likely take a hit. On the other hand, amounts owed makes up 30% of your credit scores, which could cause your scores to take a significant hit. Although you'd think closing out a credit card with a zero balance may not impact the amounts owed aspect of your credit scores, it will. That's because this aspect includes your credit utilization ratio, or how much you owe compared to your total credit limits. For example, if you have one credit card with a $0 balance and a $500 credit limit and another with a $200 balance and a $400 credit limit, your credit utilization ratio sits at 22% ($200 balance divided by $900 limit), which is considered a healthy ratio. If you were to close out the card with a $500 credit limit, your credit utilization ratio jumps up to 50%, which is much higher than the recommended 30%.
As you can see, closing a credit card may be extremely damaging to your credit history, which would could also affect your ability to qualify for new credit cards or result in a high security deposit when opening new utility accounts (e.g., water, electric and gas) or renting an apartment. So what can you do instead of closing a credit card? Keep the card open and use it for smaller, more manageable purchases, like an occasional coffee or a low monthly bill, so that you know you can pay off the balance each month and keep the card active.
While it seems like improving your credit scores is nearly impossible, with some effort and knowledge of how your credit choices impact your credit reports, you could be on your way to improving and maintaining good credit scores. Follow our credit monitoring blog to learn more about building and maintaining a positive credit history.
Popular in the Community