One of the most coveted perks at Travelzoo is the Travelzoo Experience, in which Deal Experts and other employees take advantage of the same travel, entertainment and local deals we publish to our subscribers and report back on their experience.
When friends announced their wedding was to take place outside the Great Smoky Mountains on the Tennessee side, it was cause for two celebrations: their nuptials and the chance to cross Dollywood off my must-visit list.
Although this trip was months in the making and meticulously researched, let's be honest, some mistakes were made. Here's what you can learn from our missteps:
Do: Opt for a larger rental car. You never know when a promising-looking antique shop or crowded BBQ joint may appear in the distance on an unpaved road. Despite being public-transit-taking city people, we upgraded to one of the largest SUVs we were offered. The Fiat the guy at the rental place is offering just will not cut it.
Don't: Forget your GPS. The fastest way to drain several iPhone batteries is relying on them for maps. You may just make a wrong turn and find yourself in the national park. At night. With poor signage. Not that this happened to us, of course.
Do: Research each room type of your resort or hotel. The area features many log cabin resorts, like the Sevierville one we stayed in. The occupancy of our unit was eight guests, but for five adults staying under one roof, it was close quarters. Oftentimes, the larger cabins are only nominally more per night, worth the cost for the extra space and beds. Also, the bigger the cabin, the more hot tubs.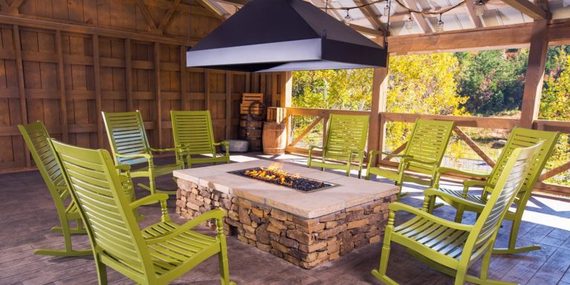 Travelzoo Tip: Dollywood's DreamMore Resort is now $109 in summer. This deal saves 45% at this 4-star resort mid-August through September; weekends are $50 more. Guests can take the complimentary trolley to the Dollywood theme park; the resort has a pool with waterfalls, a hot tub, kids programs and spa.
Do: Buy in bulk. Knowing we wanted to see the biggest sites, before we left a friend found that if we bought our tickets to Dixie Stampede, Dolly Parton's equestrian and musical dinner show, and the amusement park together beforehand, we'd save a bit off the total cost of admission.
Don't: Oversleep on the day you go to Dollywood -- as we did. The park closes very early!
Do: Check out the park map before arrival. This is the only amusement park I've been to that actually felt like a park, and it was really pretty and serene amid the mountains. The shops, rides, games, and restaurants meander across 130 acres. And to think we almost missed sites like Dolly's Tour Bus, her "closet" store featuring more bedazzled items than imaginable and the entire Country Fair themed area with rides and ponies.
Do: Show up early to the Dixie Stampede; before the meal guests are treated to a jokey, family friendly country concert. But, don't expect silverware during the dinner show.
Do: Consider a wintertime trip. We were fortunate enough to be there to see the trees changing colors, but from what we could see, the area goes all out for Christmas. Dollywood transforms into a winter wonderland; we could see park workers setting up trees and holiday decor on our visit.
Hilary Solan a deal expert at Travelzoo and based in Chicago. Travelzoo has 250 deal experts from around the world who rigorously research, evaluate and test thousands of deals to find those with true value.