Update: A spokeswoman for Barnes & Noble contacted us to say the chain never asked for the issues to be poly-bagged, writing, "We have no plans to poly bag the magazine nor did we ever have plans to do so." We again contacted the folks at Dossier who forwarded us the emailed request from their distributor, reading, in part, "We have a problem with the new issue in the US chain stores. The chains require that this issue be in an opaque poly bag," however, the names of the chains aren't specified.
We spoke with Dossier Co-Founder and Creative Director Skye Parrott who explained that the bookstores asked for all copies of the magazine to be placed in "opaque poly bags because even though they knew Andrej was a man, he looked too much like a woman, basically," a move that she suspects will limit sales, but that's not really the issue here.
"It's a naked man on the cover of a magazine, which is done all of the time without being covered up, so I definitely don't think it merits this, but I understand what it is," Parrott told HuffPost Style. "It's not a coincidence that it's only the giant U.S. chain stores that are asking us to do this....It's only the American copies that are being censored. It seems that it probably made people uncomfortable. But that's part of what's interesting about the cover, I think, is that it's playing with those ideas of gender roles. He's topless, you can see that he's a man, but if you look at his face, he looks like a woman and he's so beautiful, he's both in that picture, in a way. I think that's what's interesting about it."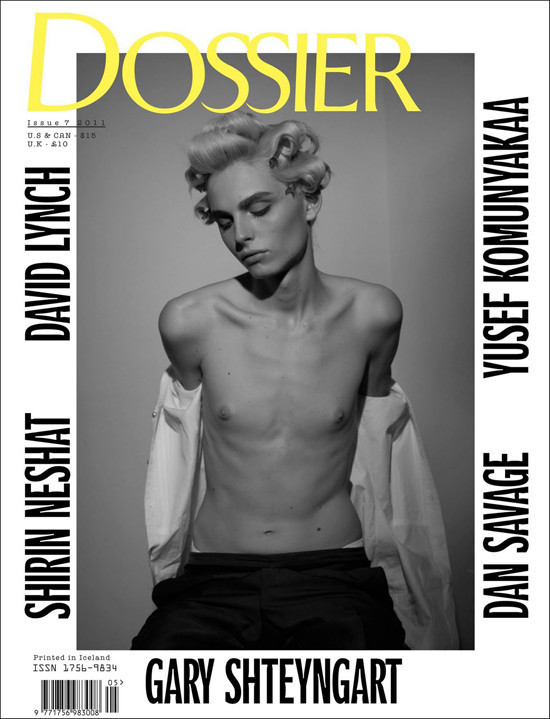 Popular in the Community