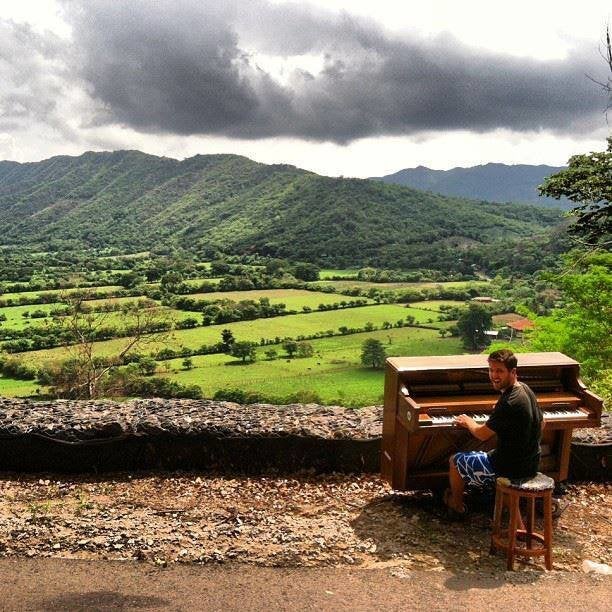 Since then, Negrin has hauled his piano to more than 300 cities in over 20 countries. He's made music everywhere from the streets of Guatemala to the Eiffel Tower to Colorado. He has traveled without a phone for months at a time, and he usually has a phone that works only on Wi-Fi. He'll make friends on the street while playing music, later joining them for dinner or surf trips or bikes around the city he's visiting.
"Piano is the most incredible icebreaker," he told The Huffington Post.
Just an old-fashioned piano. Not an electronic keyboard. There are no plugs, no wires, no screens involved. Negrin is proving how beautiful an unplugged life can be... especially when you live it in beautiful destinations.
Brooklyn Bridge, New York
Of course there are times during his road trip when Negrin plugs in to update his Instagram, submit blog entries or post new videos about his piano project. And if he does have cell service, he creates a schedule, turning his phone onto airplane mode for pre-planned stretches of time so he can practice piano or drive sans distraction.
The approach is liberating, Negrin says.
"There's a [sense of] freedom when you stop feeling obligated to check and update [social media]," he told HuffPost. "I don't need to be connected to everyone all the time."
And THAT is music to a traveler's ears.
Watch one of Negrin's recent performances below!