 BELLEFONTE, Pa. -- Dorothy "Dottie" Sandusky, the unwavering wife of accused pedophile Jerry Sandusky, told the court Tuesday that she never witnessed inappropriate contact between her husband and young boys.
Not only did Sandusky's wife of 45 years proclaim his innocence, she also took on his accusers. "[He] was very clingy to Jerry," she said of Accuser 1. "[He] would never look people in the eye, not just me, not just Jerry."
The names of the witnesses are being withheld, although they are testifying in open court.
Jerry Sandusky faces 52 criminal counts related to the alleged sexual assaults of 10 boys over a 15-year period. The prosecution has referred to Sandusky as a "serial predator," but Sandusky maintains his innocence and his attorney has suggested his accusers are financially motivated.
Accuser 4 was demanding and conniving, Dottie Sandusky testified Tuesday. "He wanted his way and he did not listen a whole lot."
Last week, Accuser 4 testified that Jerry Sandusky attempted to molest him, but Dottie Sandusky walked in and interrupted them. She said Tuesday that she remembered the alleged incident differently. "They were just standing in the little hallway. They had clothes on," she said.
Accuser 4 and her husband were arguing about a luncheon the youth had initially agreed to attend, then suddenly declined, she said. "Jerry was very upset ... Jerry was yelling. I knew Jerry was mad. It was just the way he looked, and he said, 'We did this for you. You got to do this'," Sandusky said.

She described Accuser 9 as a charmer. "He knew what to say, when to say it," she said.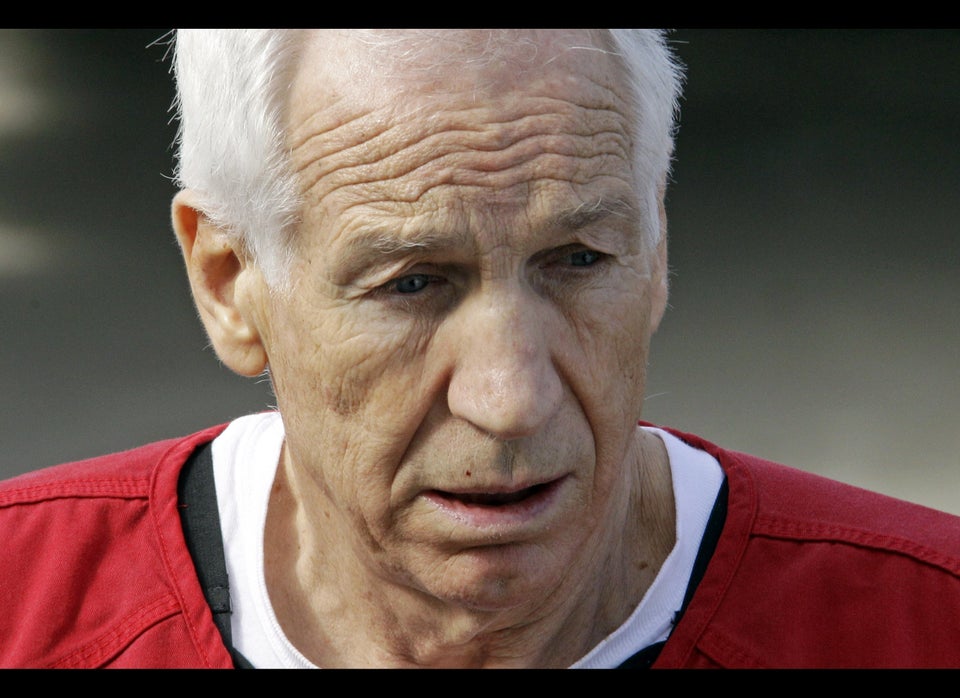 Jerry Sandusky Trial
Last week, Accuser 9 gave some of the most graphic testimony heard during the trial, saying Jerry Sandusky, "Put his penis in my butt." He said he was between 13 and 15 the first time Sandusky raped him. "He got real aggressive and forced me into it," he said, adding that Sandusky molested him on more than one occasion.

Accuser 9 testified that he believed Sandusky's basement is "soundproof." He cried out for help at least once when he and Sandusky were in the basement and Dottie Sandusky was upstairs, he said, but nothing happened.
Tuesday afternoon, Dottie Sandusky said she never heard screams and denied the basement is soundproof. "I hear lots of noises [from the basement]," she said.

Sandusky also said she stayed up late during that time and typically did not fall asleep before her husband. When asked by prosecutors why the alleged victims or witnesses would lie, Sandusky said she did not know.
What do you think -- is the defense doing a good job of proving Jerry Sandusky's innocence? Sound off. You can Tweet us: @HuffPostCrime, Facebook us: Facebook.com/HuffPostCrime or leave a comment below.
Popular in the Community