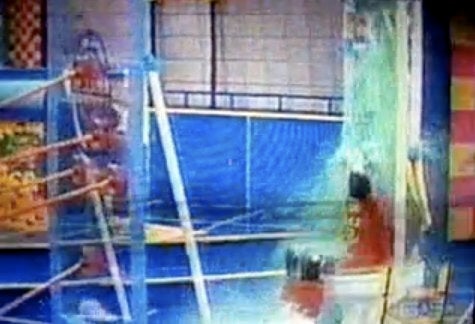 If you're a child of the '80s or '90s, you're probably very familiar with the green slime used on the popular Nickelodeon show Double Dare (If you're not, there are plenty of YouTube videos to add to your viewing queue). But until now, the slime's actual composition has probably remained a mystery to you. Former host Marc Summers, who has since hosted Food Network's Unwrapped for 10 years, opened up to Gourmet Live about what actually went into that green slime.
The base was vanilla pudding, applesauce, oatmeal, green food coloring, and by the third day, anything else that was on the obstacle course. Was it edible? For the first hour or so.
You mean the slime wasn't actually...slime? This is like finding out the Tooth Fairy isn't real. Our childhood selves -- side ponytail, t-shirt ring, tapered jeans and all -- feel a little used.
Related
Popular in the Community