Nothing says Halloween like pointed hats, black cats, and broomsticks. The thrill and mystery of witchcraft make for the perfect read. So don your robes, grab your potion of choice, and get ready to fall under the spell of one of these thirteen magical books.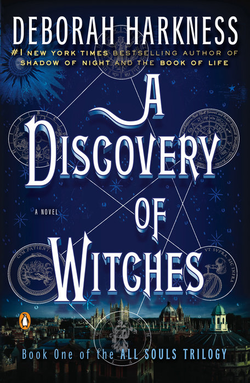 A Discovery of Witches by Deborah Harkness
When Diana Bishop steps into the stacks of Oxford's Bodleian Library, she never expects to become involved with a horde of daemons, witches, and vampires. But Diana's accidental discovery of a bewitched alchemical manuscript sets the fantastical underworld stirring, forcing her to embrace her magical heritage and break the manuscript's age-old spell.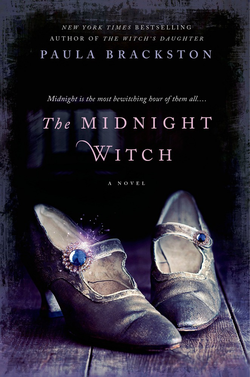 The Midnight Witch by Paula Brackston
Amidst the opulence of Edwardian London, Lilith and her coven must protect the powerful Elixir they guard from a group of dark-magic practicing sorcerers. As head witch of her coven, Lilith knows their creed all too well: secrecy and silence. But when she falls in love with a man who is neither a witch nor a member of her class, how long can she maintain her double life?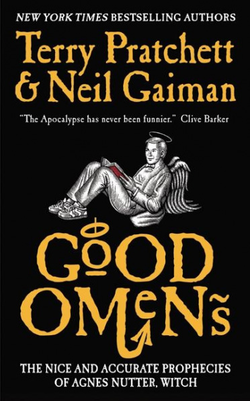 Good Omens by Neil Gaiman and Terry Pratchett
According to Agnes Nutter's completely accurate book of prophecies, the world is due to end this Saturday. Trouble is, the demon Crowley and angel Aziraphale have come to enjoy human existence and will do whatever they can to stop the impending apocalypse. And on top of that, someone seems to have misplaced the Antichrist . . .
 

The Magicians by Lev Grossman
An apathetic young man's wildest dreams come true when he is accepted to a school of sorcery, but all too soon he realizes that even magic cannot bring him happiness. Yes, there's adventure and spells, but The Magicians is no Harry Potter 2.0--it's a carefully crafted, subversive twist on the fantasy genre that's more psychological than fantastical.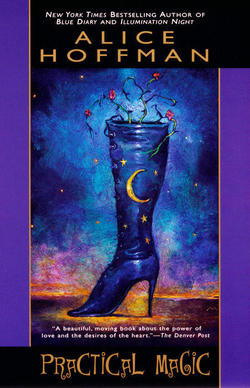 Practical Magic by Alice Hoffman
Having lived most of their lives with their eccentric and magically gifted aunts, orphaned sisters Sally and Gillian want nothing more than to ignore their own burgeoning powers and blend into normal society. But when a ghost begins to menace their hometown, can this misfit family embrace their magical gifts to save their community?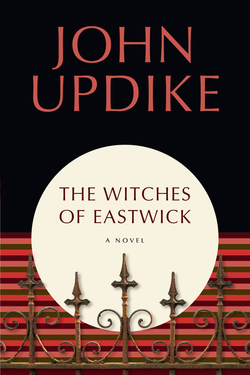 The Witches of Eastwick by John Updike
Three small-town divorcées' lives are forever changed when they are suddenly granted mysterious powers. But this blessing takes a turn for the scandalous when an enigmatic and wealthy stranger moves to town and invites the trio to his derelict mansion. What follows is a dark, clever, and bewitching romp through one town's collective psyche.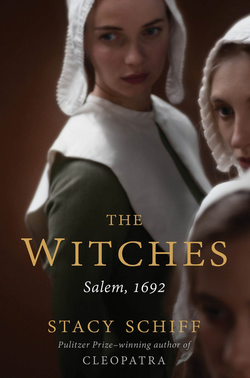 <
The Witches by Stacy Schiff
Why did the Salem witch trials take place? How did the panic spread so rapidly? Pulitzer Prize-winning historian Stacy Schiff tackles these question and more in this thrilling and psychologically complex exploration of a dark and baffling American mystery.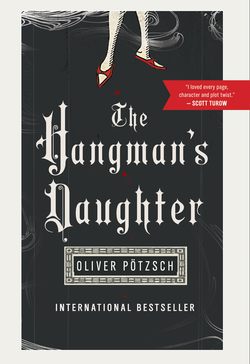 The Hangman's Daughter by Oliver Potzsch
A dying boy is pulled from the river with an odd mark tattooed on his shoulder. Is witchcraft involved? That's what hangman Jakob Kuisl is called upon to find out. Set in seventeenth-century Germany, this chilling and fast-paced historical thriller is penned by a descendent of the Kuisls, an infamous real-life executioner clan.
 
See the full list at Off the Shelf, a daily blog that connects great readers with great books.
More Recommendations from Off the Shelf:
Calling all HuffPost superfans!
Sign up for membership to become a founding member and help shape HuffPost's next chapter