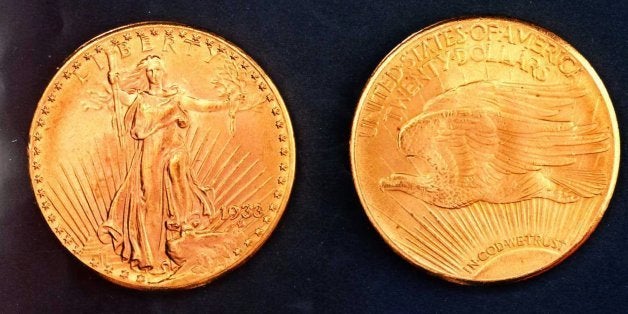 April 17 (Reuters) - The U.S. government must return 10 exceptionally rare gold coins worth millions of dollars each to a Pennsylvania family from which the purloined coins were seized a decade ago, a federal appeals court ruled on Friday.
By a 2-1 vote, the 3rd U.S. Circuit Court of Appeals in Philadelphia said Joan Langbord and her sons Roy and David are the rightful owners of the "double eagle" $20 gold pieces, after the government ignored their claim to the coins and missed a deadline to seek their forfeiture.
"The government knew that it was obligated to bring a judicial civil forfeiture proceeding or to return the property, but refused," Circuit Judge Marjorie Rendell wrote. "Having failed to do so, it must return the Double Eagles to the Langbords."
Patricia Hartman, a spokeswoman for U.S. Attorney Zane Memeger in Philadelphia, said: "We are weighing our options."
The Philadelphia Mint in 1933 produced 445,500 double eagles. But they were not circulated because President Franklin Roosevelt, trying to halt a bank panic, removed gold coins from circulation and made ownership of large amounts illegal.
Most of the coins were melted down, but a few were smuggled out, including one that fetched $7.6 million at a 2002 auction after having once been possessed by Egypt's King Farouk.
The government had long suspected without proving that the late Israel Switt, a gold dealer and father of Joan Langbord, had smuggled some of the coins with the help of a Mint employee.
It seized the Langbords' double eagles after the family located the coins in a safe deposit box once belonging to Switt, and sought to have the Mint authenticate them.
But when the Langbords filed a "seized asset claim" in Sept. 2005, the government neither returned the coins nor sought their forfeiture within 90 days, as required under the federal Civil Asset Forfeiture Reform Act.
The family sued, but a federal jury in July 2011 said the government could keep the coins, and the trial judge later agreed. Rendell, though, said the CAFRA violation justified the coins' return.
Barry Berke, a lawyer for the Langbords said: "The Langbords are thrilled to receive their property back after fighting to vindicate their rights for over a decade."
The case is Langbord et al v. U.S. Department of the Treasury et al, 3rd U.S. Circuit Court of Appeals, No. 12-4574. (Reporting by Jonathan Stempel in New York; Additional reporting by Alison Frankel; editing by Andrew Hay)

CORRECTION: This post has been updated to correct the spelling of Switt's name.
Before You Go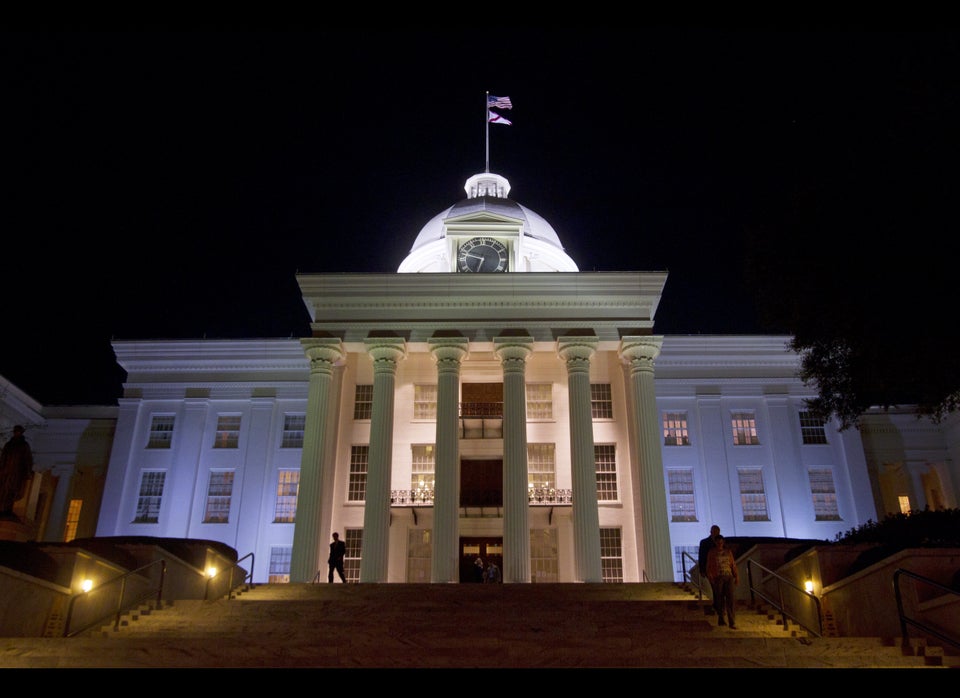 U.S. State Capitol Buildings
Popular in the Community