Video and images recorded Thursday by the Solar Dynamics Observatory show the Earth completely eclipse the sun just as the moon begins to cross into view. As the Earth eclipse ends, the SDO footage captures the final stages of the lunar eclipse as well.
NASA explains how to tell the difference between the Earth and the moon in the images:
In the SDO data, you can tell Earth and the moon's shadows apart by their edges: Earth's is fuzzy, while the moon's is sharp and distinct. This is because Earth's atmosphere absorbs some of the sun's light, creating an ill-defined edge. On the other hand, the moon has no atmosphere, producing a crisp horizon.
Now check out this amazing photo: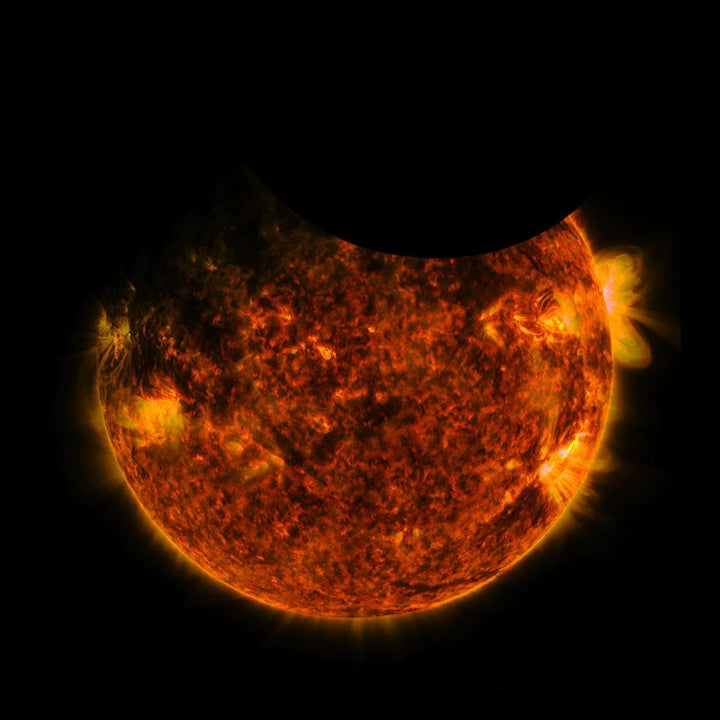 Solar physicist Ryan Milligan shared the picture below from his travels in Tanzania, according to the blog.
REAL LIFE. REAL NEWS. REAL VOICES.
Help us tell more of the stories that matter from voices that too often remain unheard.
BEFORE YOU GO