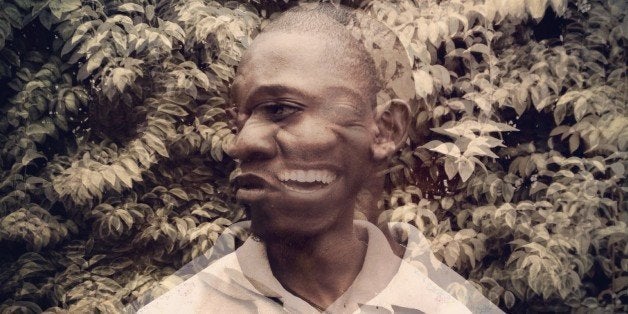 From photographer Daniella Zalcman comes an incredible photo series that documents some of the most prominent activists living and working in Uganda.
Called "Double Lives," this series is past of a larger project called "Kuchus," a Swahili word appropriated by the Ugandan LGBT community that roughly translates to Western understandings of "queer." "Double Lives" captures each activist through a double exposure, a decision that Zalcman says is both pratically and symbolically important.
In order to better understand this work, HuffPost Gay Voices sat down with Zalcman to get a better understanding of "Double Exposure," her experiences while in Uganda and the lives of these activists.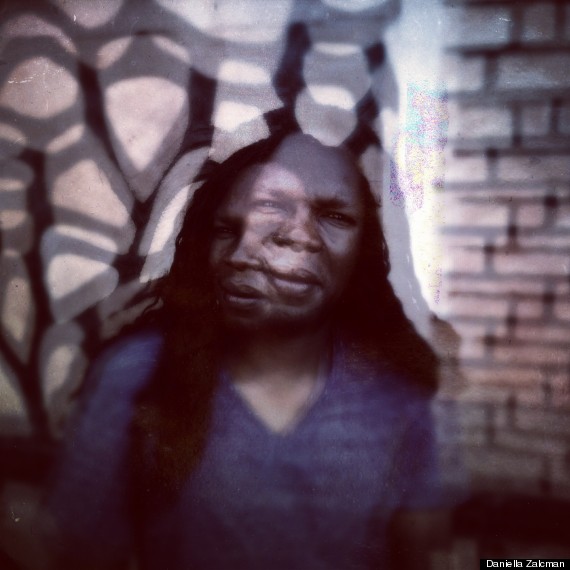 The Huffington Post: Why did you decide to embark on this project?Daniella Zalcman: I first met Uganda's small core of gay rights activists in 2011, when I was on my way to document the independence of South Sudan. One of Kampala's most prominent LGBT activists had been beaten to death earlier that year, and the anti-homosexuality bill was already making its way through Parliament. I started a project on LGBT couples, trying to capture the loneliness and secrecy of their relationships. When I heard that Parliament had finally passed the bill in December 2013, I wanted to go back and document what were either going to be the last few weeks of comparative freedom or the last few weeks of torture before Ugandan President Yoweri Museveni made a decision on whether to sign the bill into law. He did, and now all of these individuals have been even further criminalized. With this series in particular, I want to show that even the most prominent and outspoken LGBT rights activists have to keep a part of themselves hidden to stay safe.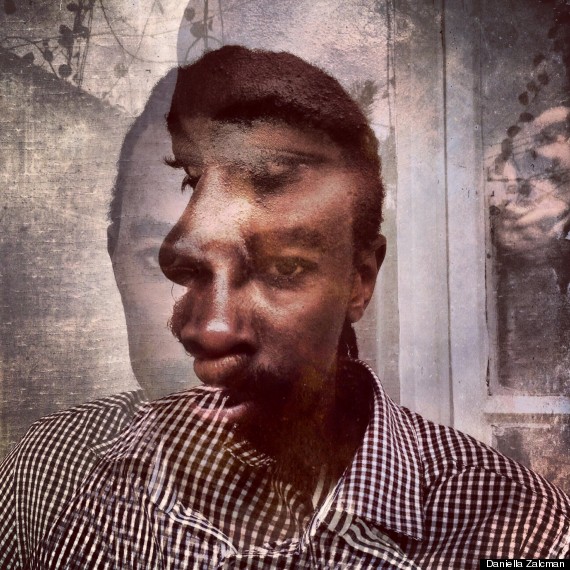 What were your experiences like in Uganda?This trip was easier than most because I already had a working relationship with many of the leading LGBT rights activists in Kampala. I found that people were very willing to tell me their story once they decided that I was genuinely interested, and given how small the activist community is most of the people I was meeting were friends of existing sources.
More out of a personal academic interest, I spent a lot of time asking average Ugandans I met what they thought of the anti-homosexuality bill, or of homosexuality in general, and the responses varied dramatically. A good number of people told me they thought the entire debate was absurd and taking attention away from more pressing issues in Ugandan politics (I also heard a lot of elaborate conspiracy theories about how passing the bill was timed to distract everyone from Museveni deploying troops to South Sudan, etc.). Plenty of others were, for one reason or another, staunchly homophobic and convinced that the bill was meant to protect average citizens from sexual deviants. There's a lot of cultivated misinformation about sexual minorities and, problematically, the new law makes it illegal to do things like discuss homosexuality with students or otherwise educate the public — that would be classified as "promotion."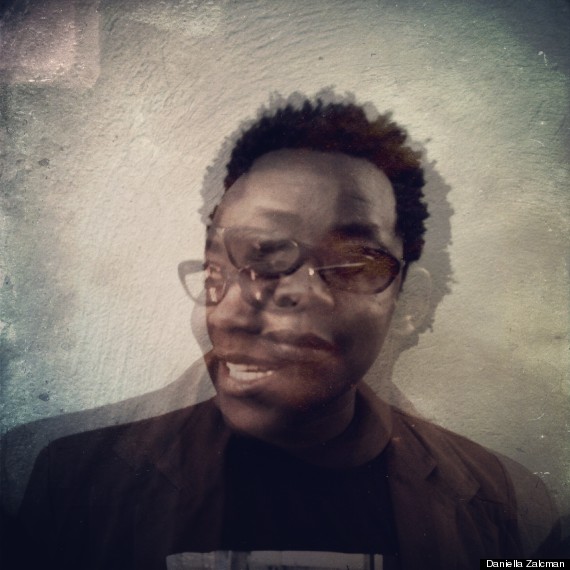 What was the significance of the double exposure aspect of the photos?Part of it is practical — even though all of these people are in the public eye and appear in the media regularly, a part of me still wants to obscure identity. A few Ugandan newspapers have a sordid history of publishing the photos, names, and personal details of LGBT Ugandans (one tabloid did this in October 2010 with 100 people, under the headline "HANG THEM"). Since the bill passed, that's started happening again, and this time many of the photos are being taken from other news outlets. I don't want to contribute to that.
And symbolically, I think it's a statement on how all of these activists live in a different kind of obscurity — having to move from house to house any time a landlord finds out that they're LGBT, avoiding all forms of public transportation because boda (motorcycle taxi) drivers are known to beat gay passengers. Even the most "out" activists still have to hide in many ways.
Check out the slideshow below for more images from the "Double Lives" series and head here for more information about the photographer. Zalcman's reporting in Uganda was supported by a grant from the Pulitzer Center for Crisis Reporting."
Before You Go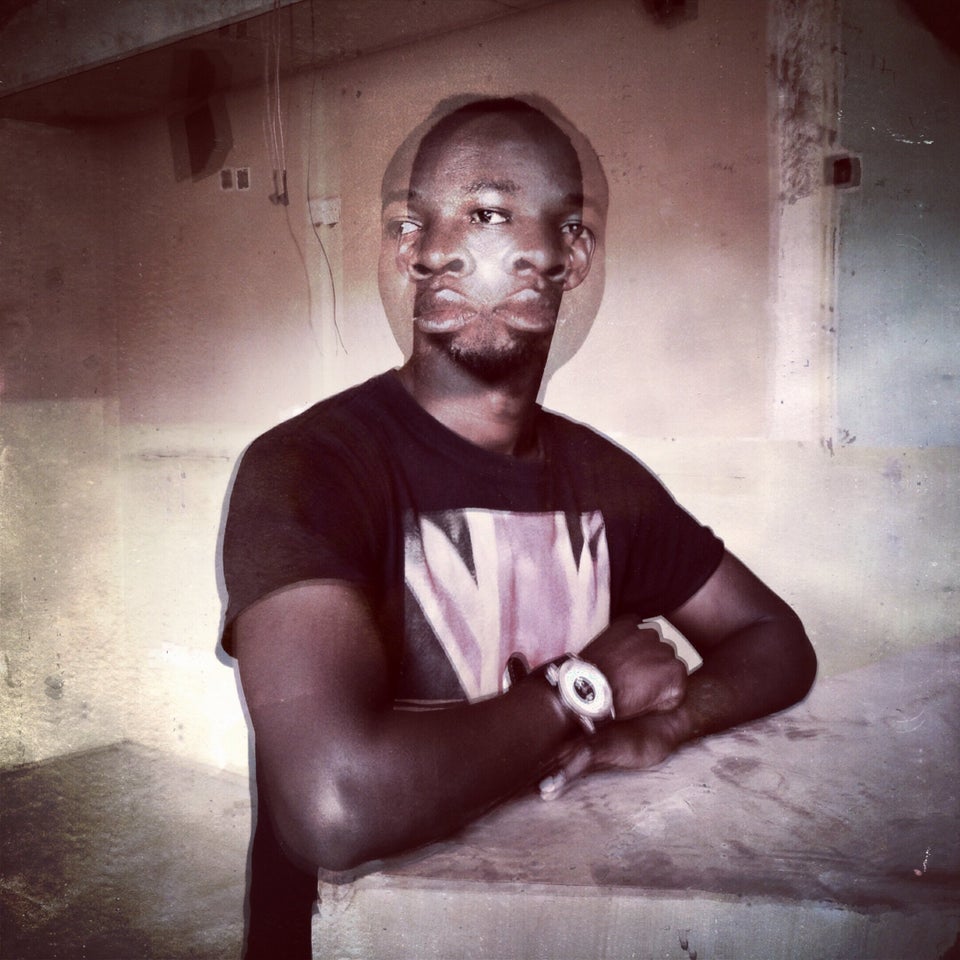 Double Lives
Popular in the Community