It was a powerful moment: the event was a fashion show that sought to challenge normative ideas of gender and beauty, and there, walking the runway were two double mastectomy survivors, both topless and wearing nothing but underwear.
The two women are cancer survivors Emily Jensen and Melanie Testa, and they were modeling the creations of Play Out, a New York City-based company that specializes in gender-inclusive undergarments. The show took place during Rainbow Fashion Week, a weeklong event that's part of NYC Pride.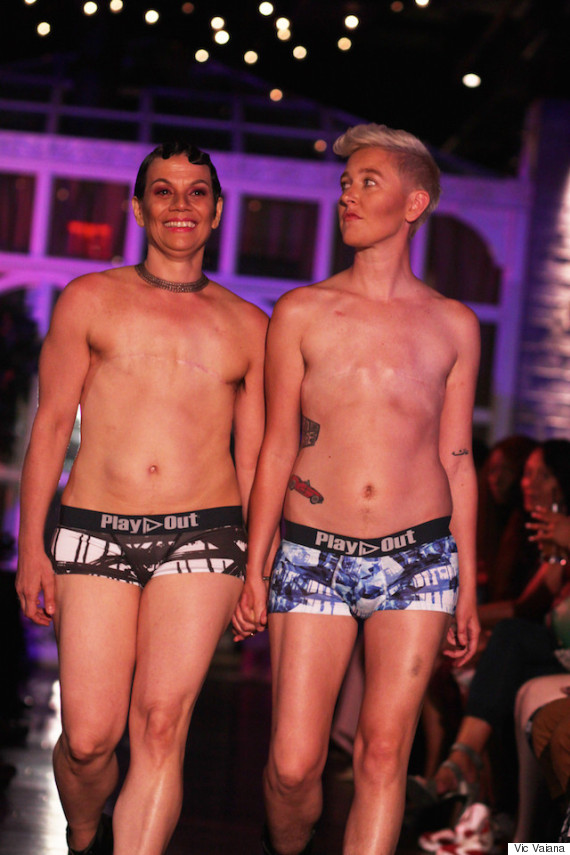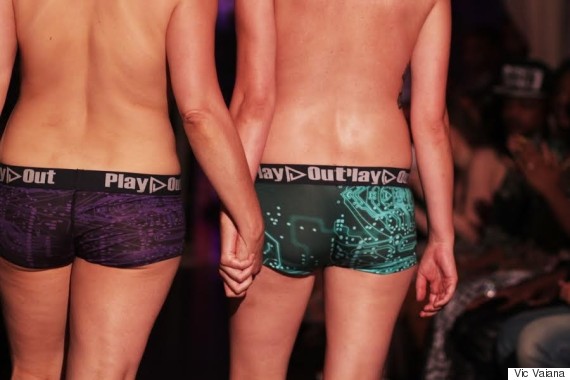 Abby Sugar, co-founder of Play Out, told Mashable that the point of the show was to challenge gender norms and empower people of all bodies. She said she also hoped to spread awareness about "flattoppers," or women who have undergone mastectomies and have chosen to remain flat-chested.
"We wanted to … show that you can be yourself, no matter your gender presentation or after a cancer diagnosis," she said. "We also want to … keep breaking down barriers in terms of gender expectations. It's underwear, no matter your gender presentation or sexual orientation (gay, straight, bi, pan, etc.), we should all be able to wear whatever underwear makes us feel sexy and affirms our sense of self."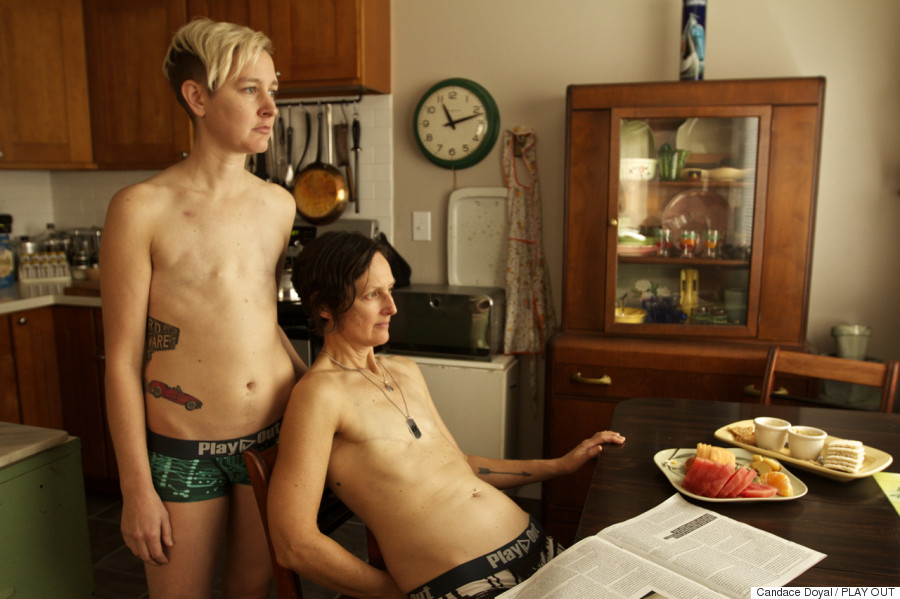 Models Emily Jenson (left) and Jodi Jaecks (right) in Play Out's photo campaign
"Living in a society that does not reflect the image of my body [type] -- breast-less, scarred, affected by cancer -- has great consequence and influence to those who are newly diagnosed," Jensen told HuffPost in May. "Not all women choose reconstruction or feel that it will make them whole again; some feel quite whole without breasts and without the need to wear breast forms. I choose to embrace my body as is and blithely proceed with grace and dignity. My hope is that other women will see these images in their time of need and that they will feel empowered and informed about flat reconstruction as one option among many."
Flattopper Pride was also born from a similar sentiment, she said.
Find out more about Flattopper Pride here; and visit Play Out's website to learn more about their underwear, which the company says are designed to appeal to all genders. Play Out told Mashable that the company is planning on expanding its product line to include plus-size products, and new items including tank tops and bandeaus.
Before You Go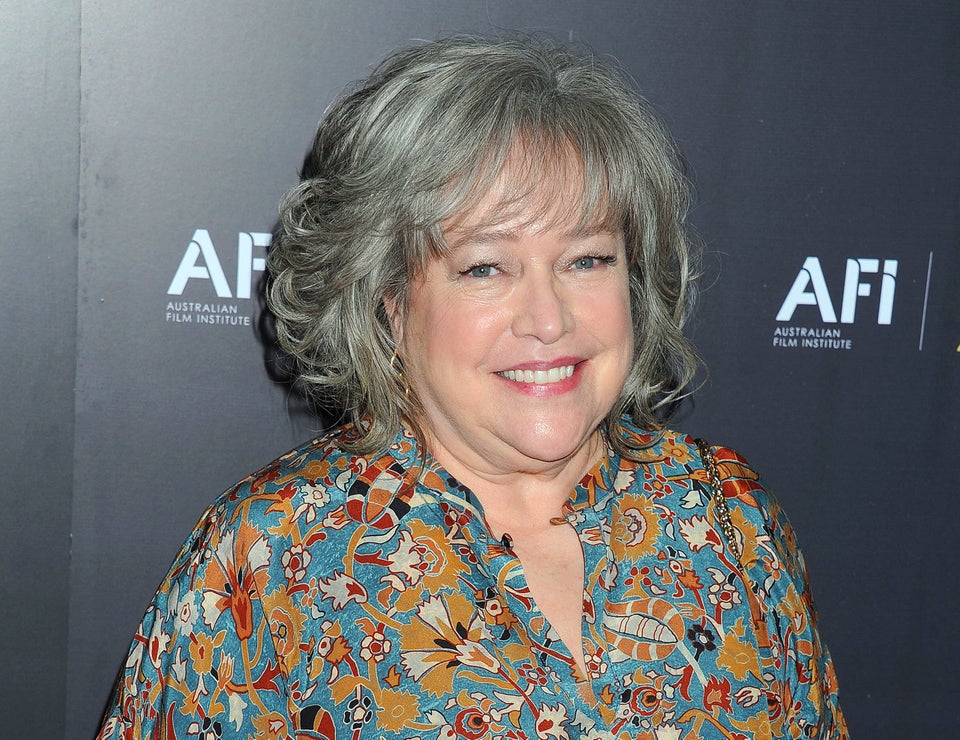 Celebrities Who Have Faced Breast Cancer
Popular in the Community