In 1952, the painting was temporarily at the Musée d'Art Moderne. Because of a wayward thief who hoped to cut the painting from its frame by slashing its sides (and the signature), a conservator had to repair the sides and lined the canvas with linen, leaving glue on the surface.
It took them months to carefully clean the excess glue so that the mystery man could come into focus — but not to the naked eye. So, conservators decided to bring in an imaging specialist who used two types of sophisticated infrared cameras to produce detailed images that revealed the man's hairstyle, mustache and more.
Yet what remains to be determined is the identity of the man. Disagreement between the curators and restorers working on the piece led them to narrow it down to four possible subjects —one of whom his Picasso himself — who you can see here.
Take a look at whom they suspect the man may be in our slideshow at the bottom of the entry.
Take a closer look at "Woman Ironing" and the hidden painting here: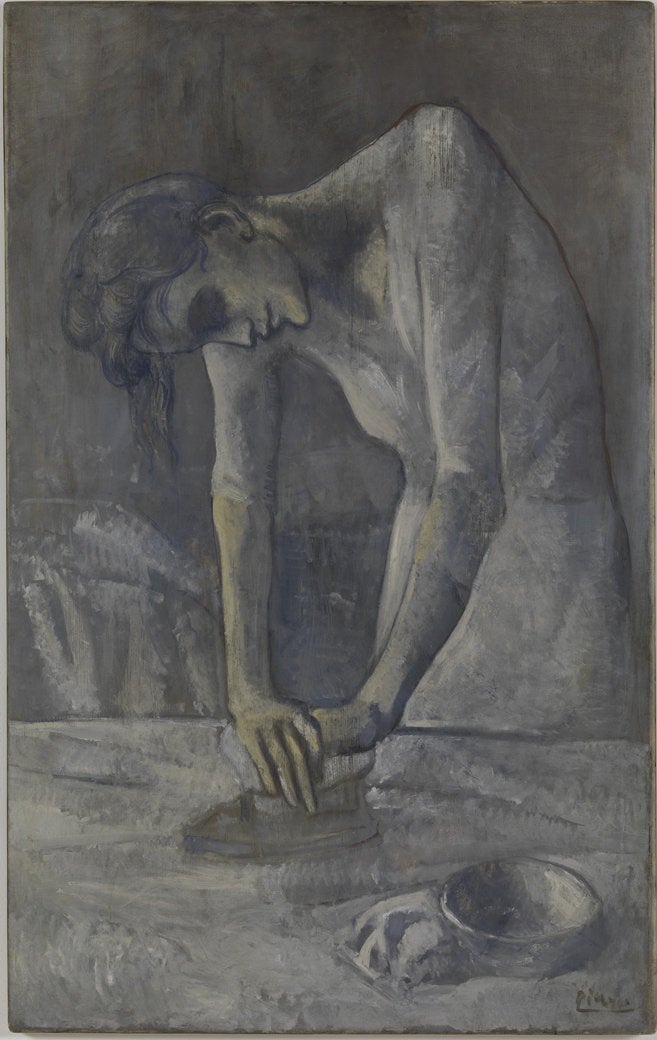 Details Of Double Picasso Revealed
Popular in the Community