The city is overcast, hot and humid, and the heaviness in the air is beginning to feel a little symbolic.
But storms often bring remarkable things, like this stunning shot of a double rainbow over the city's east downtown skyline, taken on Friday by Mike Zazaian from his home in the historic Brush Park neighborhood.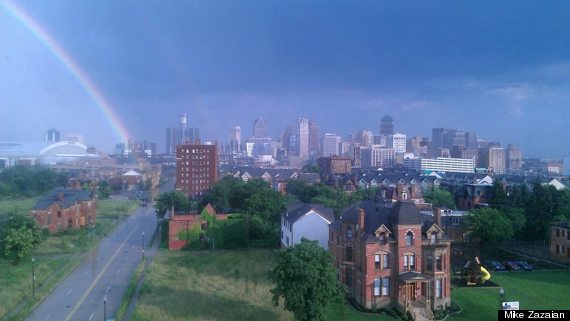 Looking at Zazaian's photo, it's hard not to feel a little bit hopeful about what the future might bring for Detroit.