Indiana state senators have dropped a requirement that would force women to undergo an ultrasound procedure both before and after having a medication-induced abortion, after the legislation attracted national criticism.
"I think that physicians know a little bit more about that particular area than legislators," state Sen. Ron Alting (R), who is the author of Monday's amendment to Senate Bill 371, told the Evansville Courier and Press.
The Senate Health and Provider Services Committee approved the legislation last week, sending it to the full chamber for a vote. It would impose heavy regulations on doctors and clinics that offer medication abortions.
One ultrasound would have occurred before the abortion and then another after the procedure, to ensure that the woman is no longer pregnant and has stopped bleeding.
Dr. Anne Davis, the consulting medical director for Physicians for Reproductive Health, told HuffPost that a second ultrasound was unnecessary because a woman could "do a blood test at any local facility after an abortion to show that the hormone levels are going down as they should, there's no medical reason to make her drive back to the abortion clinic and go through another ultrasound."
The procedures would have been especially invasive, since they would have likely needed to be performed with a transvaginal probe. Medication abortions -- which are generally used to end a pregnancy up to 10 weeks from a woman's last period -- usually occur too early for an external transabdominal ultrasound to provide a clear image.
The GOP-controlled state Senate will vote on the amended version of SB 371 on Tuesday. According to the Evansville Courier and Press, the bill still mandates a pre-abortion ultrasound -- a requirement that abortion rights advocates have fought against.
"It is intended to confuse and shame women who are already dealing with a difficult situation. It's the last thing they need," said Betty Cockrum, president of Planned Parenthood of Indiana.
SB 371's author, state Sen. Travis Holdman (R), said he was fine with Alting's change, but still wanted to make sure women received a pre-pregnancy ultrasound.
"We're dealing with an unborn child here, as well, and I felt that we just need to regulate abortion-inducing drugs," he said.
State Sen. Jean Breaux (D) attempted to amend the bill to mandate prostate exams for men seeking erectile dysfunction medication, but she was unsuccessful.
Before You Go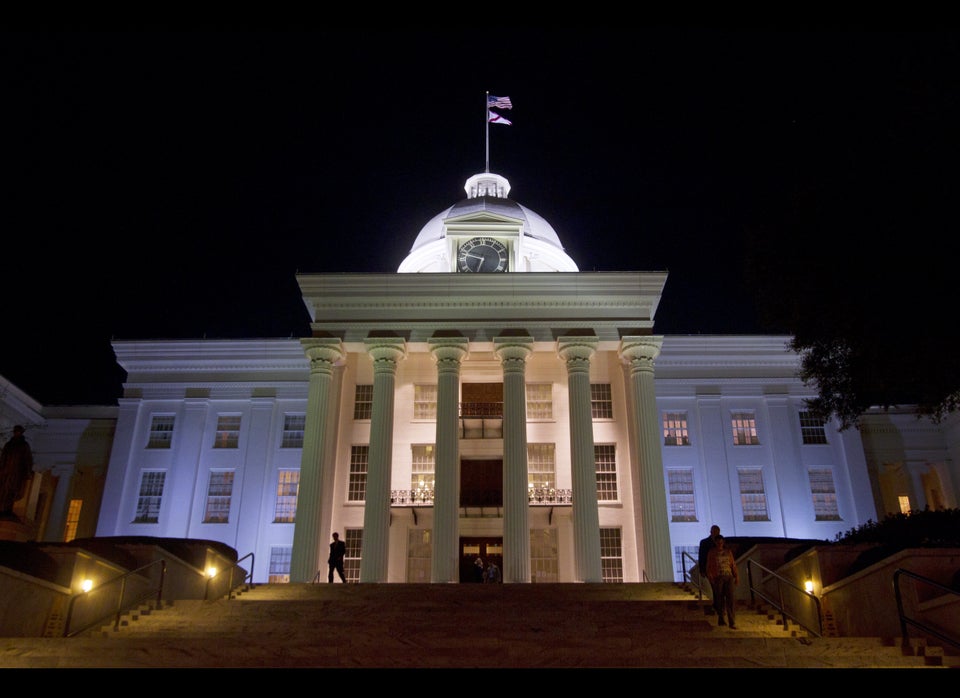 U.S. State Capitol Buildings
Popular in the Community