With the sun-flecked Mediterranean serving as its backdrop, The Girls' Lounge hosted a group of female advertising executives at Cannes Lions who came to hear Mary Wells Lawrence, advertising visionary, trailblazer and legend, share her story. In this intimate setting atop the Martinez Hotel, she shared the simple advice that has led her to get everything she has ever wanted: Double Yourself.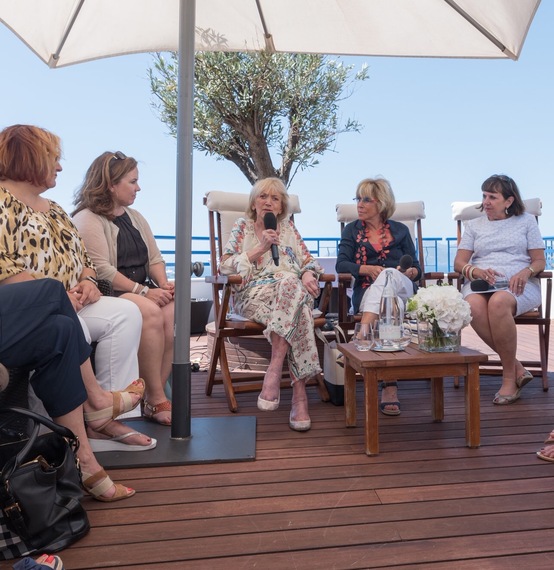 When a day never seems to have enough hours, we wondered how one does that. Mary advised us to take a hard look in the mirror and to ask ourselves what we really want. The corner office or our own business? To write a book or to be written about? Is what we say we want exactly that -- or has it become so conditioned within ourselves that we think something trivial is truly important?
Doubling yourself means finding your focus and doubling your effort to achieve that goal. Double what you know. Read what you don't know. Travel to destinations you've never been. Meet people outside your circle. By doing these things you will evolve into a more dimensional person, one more worldly and, more interesting. You won't be the person that people excuse themselves from at a party, but the first person they look for when they enter the room.
An only child from Poland, Ohio, Mary grew up to become the first female CEO listed on the NYSE, founded and ran the fasting-growing advertising agency, Wells, Rich and Greene, wrote A Big Life in Advertising in 2002, and was inducted into both the Advertising Hall of Fame and Copywriters Hall of Fame. She regularly receives letters from admirers all over the world, including one in Cannes from Mad Men creator and executive producer Matt Weiner. Although it was rumored that character Peggy Olsen was based on her life, Weiner set the record straight: "Peggy Olsen admired you...but she is not based on you, but A LOT of Don Draper is...Thank you, you gorgeous pioneer."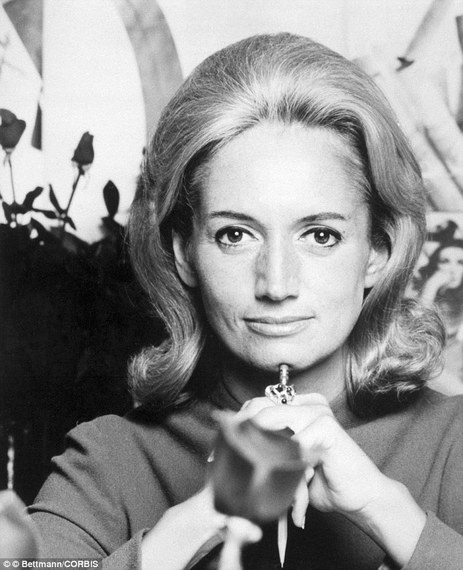 So how did Mary double her life? "It's a matter of how much you want it, how much you're willing to put into it and how much you care about the goal. I've have always been willing to do anything," she said.
And she hasn't slowed. In Cannes for a party for PureWow, a digital media company specializing in women's lifestyle content, of which she's an investor, Mary is also busy penning a book that brings the Double Yourself concept to life.
To follow her lead, she advised making a list of your activities -- every place you visit, your vacations, the way you style your hair, where you buy your clothes, etc. And then find another way of doing every single one of those things! By doubling your experiences, you will constantly reinvent yourself. She joked husbands shouldn't be on the list...but maybe that comes in later.
On how she gathered the courage to start her own agency, she shared, "I'm not on a leash. I don't like people maneuvering me...people telling me what I have to do and when. I needed my own place where I could do everything I thought would be successful."
Major clients such as Benson & Hedges followed her because she presented things in a different way. She reminisced, "It was the 60s and youth had the power, movies were changing, music was changing, and most of the companies run by older people suddenly realized the world was filled with these young people who were old enough to buy."
She was an ideal lead because she was young and female, and "they felt they could get something different from me. Older people were looking to younger people to make their companies young."
Not only did she bring youth to the media industry, she brought transformation to the airline industry. "At the time, all the airlines looked exactly the same, like military planes. Flight attendants looked like nurses, there was no fun, no pizzazz in the entire world of airlines. I used to go to the terminals and look around...and it was so boring."
Her client, Braniff International Airways, listened when she said, "There's no color; there's no reason to choose one airline over another. They all look the same -- like they're going to war."
She provided a picture of what airlines could be, and they bought in, creating a completely new airline with the campaign, "The End of the Plain Plane." Designer uniforms, different-colored planes, lively terminals and fun experiences completed the transformation, and it was a huge success. "When you do something unusual for one company, the other brands want it, too - 'Do that for me!'"
Another client, Alka-Seltzer, couldn't figure out how to grow their business. When she took a tour of their facility, she learned it actually took two pills for it to work - and they were only packaging it as one. "I suggested a packaging change to two pills and they looked at me like I was crazy. But of course it doubled their business overnight, and they went from "Plop, fizz" to "Plop, plop, fizz, fizz."
The creation of the "I ❤ NY" campaign was the high of her career. "I can't even begin to tell you what New York was like back then. There was garbage in the streets, everyone was leaving...it was at an all-time low. But I just knew that everyone loved New York, I knew we had to get the feeling back, so I pulled in everyone I knew and we played New York, New York over and over. Milton Glaser was in my office, and I said I need a logo - something people will love everywhere. And from his pocket he pulled a piece of paper he had written on with I love New York and a red heart in place of the word love, and I knew we had it."
Her advice: "Know your competition well, just as well as you know your client, so you can always jump ahead. You're not today; you're tomorrow. And it has to be conspicuous that you're tomorrow."
This is where I truly connected with Mary, I always think about tomorrow today, and I've had to build and be the first, the second and the third -- so that I'd win. Being the first you have to break some rules, try something new and fail a bit. The second comes in and picks up some of the pieces, takes some of the credit and still makes mistakes, and the third is the sweeper that takes credit for everything because they picked up on all of the mistakes and made it better.
In my world, I do it all in parallel because I don't want to lose, and I don't want the third to come in on a parallel time zone. I'm competitive with the voices in my head, so perhaps I have to triple myself, but for right now, I will take Mary's advice and Double Myself, and encourage you to do the same.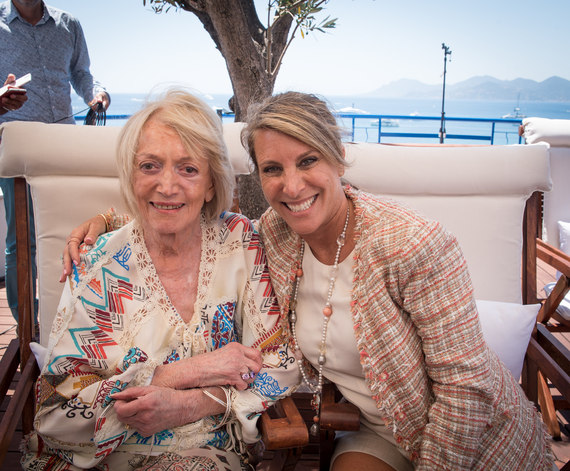 My favorite quote by Coco Chanel must have been written for Mary: "In order to be irreplaceable, one must always be different."
Related
Popular in the Community